Taking notes using a notebook has been the way I had been taking notes for years. Over the last several years, however, the iPad has evolved as a note-taking option. Having the iPad as a potential note-taking option, the question becomes: which should you use for note-taking and what are the advantages and disadvantages of using each? This blog post will examine each option, assess the pros and cons of each option and provide a recommendation based on various use cases.
So what are the advantages and disadvantages of iPad vs paper note-taking? Enclosed below is a table that lists both paper and iPad as note-taking options and the advantages and disadvantages:
Criteria
Paper
iPad
Comment
Writing Experience
Feels most
natural.
Writing on
glass takes
getting used
to.
Paper feels
more natural
but you can
improve
writing experience
on iPad with
Paperlike
screen protector
Portability
Notebooks
are very
portable
iPads are also portable
if you have
multiple classes, a
single iPad
will be more
portable than
multiple notebooks
Editability
Erasing and changing
things can
be difficult if
in pen or highlighted
iPad writing
apps make it
simple to
edit
iPad has a
major advantage here
Customization
Notebooks can
be somewhat
flexible
iPad writing
apps are
extremely
customizable
It is easier to customize on
the iPad
Cost Efficiency
Hard to be the
low cost of
writing on
paper
iPads and
the Apple
Pencil are not
cheap
Big advantage for
paper here (unless you already
have iPad and
Apple Pencil)
Archiving/
Retrieval
Archiving
challenging
as number of
notes increases
Archiving automatic on
iPad
Note storage is automatic on iPad,
easy options to
export or upload
to cloud storage
services
Table Comparing Paper vs iPad Note-taking Options
If you are looking for some tips on how to improve your academic performance, check out my article on my top study tips at the link below:
25 Amazing Study Tips to Improve Academic Performance – The Productive Engineer
If you are looking for the best study tools out there, you should read our article on the best study tools to enhance your studying at the link below:
The Ultimate Study Tools You Must Use to Succeed!
If you are looking to pick up an iPad but don't want to spend a ton of money or looking to sell your current device for a fair price, you should check out Gazelle. Gazelle is a great place to buy certified (each device goes through a 30-point inspection process), pre-owned devices like iPads and iPhones as well as to easily get cash for your current devices, even if they are damaged.
For more information on how to buy or sell a device on Gazelle, click the link below:
Gazelle – A Smart Way to Buy and Sell Devices
Writing Experience
Writing Experience on Paper
Nothing beats the feeling of pen and paper. This is perhaps the biggest strength of paper over the iPad (well, along with cost :)). There is a wide variety of paper types, pencils, pens, and markers each with their own experience and you can really personalize the feeling of writing itself in terms of texture, writing resistance and feel.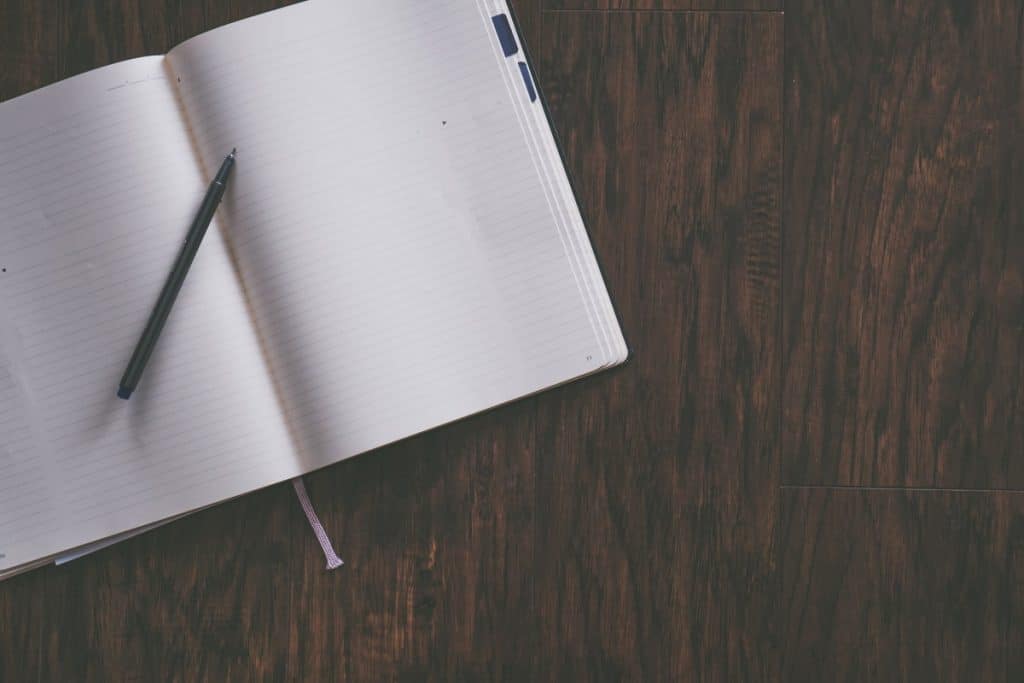 You can have a nearly infinite number of options in terms of notebooks, journals, and pads. When you write on an iPad, you have, well, the iPad. While you certainly have variety in terms of the various writing apps in the App Store each with their own options, the iPad itself is a constant.
Writing Experience on iPad
The writing experience on iPad is different from writing on paper. Writing on glass with a stylus, such as the Apple Pencil, feels a little strange at first. The biggest thing I felt when I first started writing on the iPad is the lack of resistance. It felt like the stylus had no resistance as it moved across the glass of the iPad.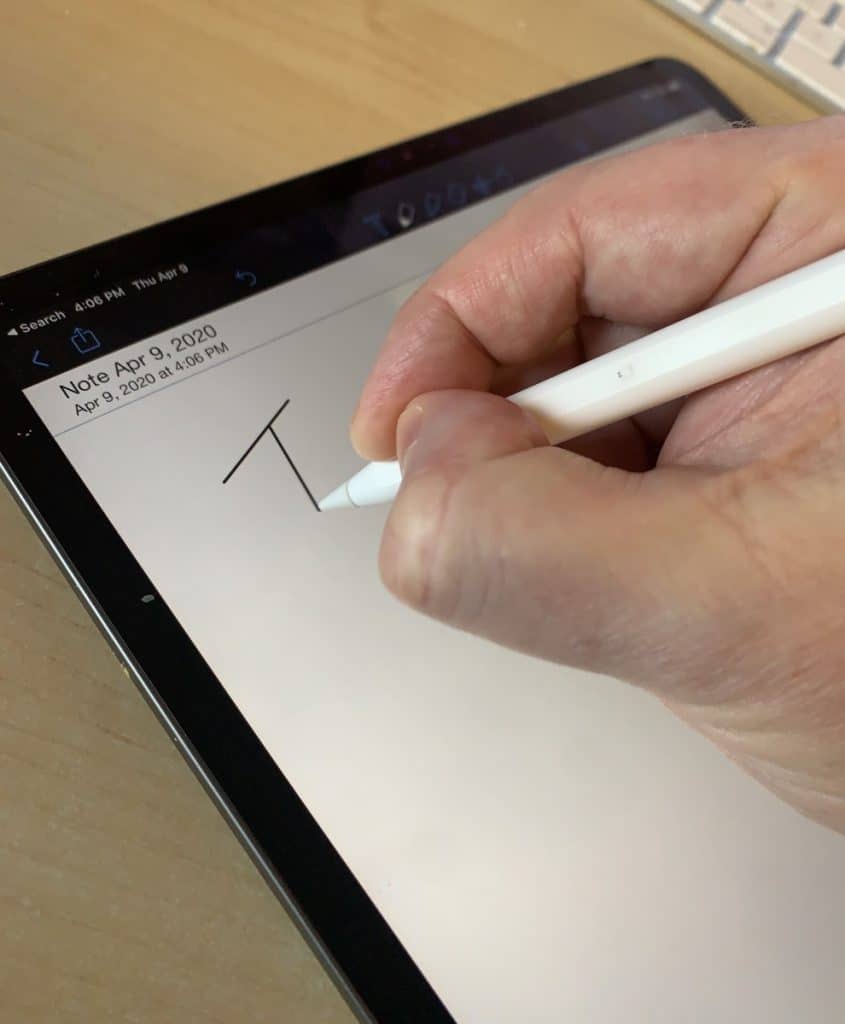 However, over time, I got used to it and now I don't really notice it too much (unless I had just finished writing something on paper first :)). For some people, however, I can imagine the feel of writing on the iPad might be too different. Fortunately, there is a solution you can try if you find this is the case for you: Paperlike.
Paperlike is an iPad screen protector engineered to mirror the feel of writing on paper. Ali Abdaal (one of my favorite YouTubers) did an awesome video review of the Paperlike. For more information on the Paperlike 2, click the link below:
Paperlike – Draw & Write Like on Paper
If you are looking to take notes on your iPad in Apple Notes, check out my guide on how to use Apple Pencil to take notes in Apple Notes at the link below:
Using Apple Pencil with Apple Notes – The Definitive Guide
Portability
Paper Portability
Notebooks and pads are extremely portable as are pens, pencils and highlighters. However, do you use one notebook for multiple classes/things or do you use multiple notebooks? How many pens do you use? How many pencils and highlighters? Sounds like you might need a backpack to carry them all in.
You can certainly do this or simply carry a single, multi-subject notebook and a pen with you to mitigate this potential issue.
iPad Portability
The iPad is about the same size as a notebook (maybe a little bit bigger for the 12.9 inch versions). However, they are multi-purpose and can take the place of both your notebook(s) and your laptop (assuming you go for a keyboard case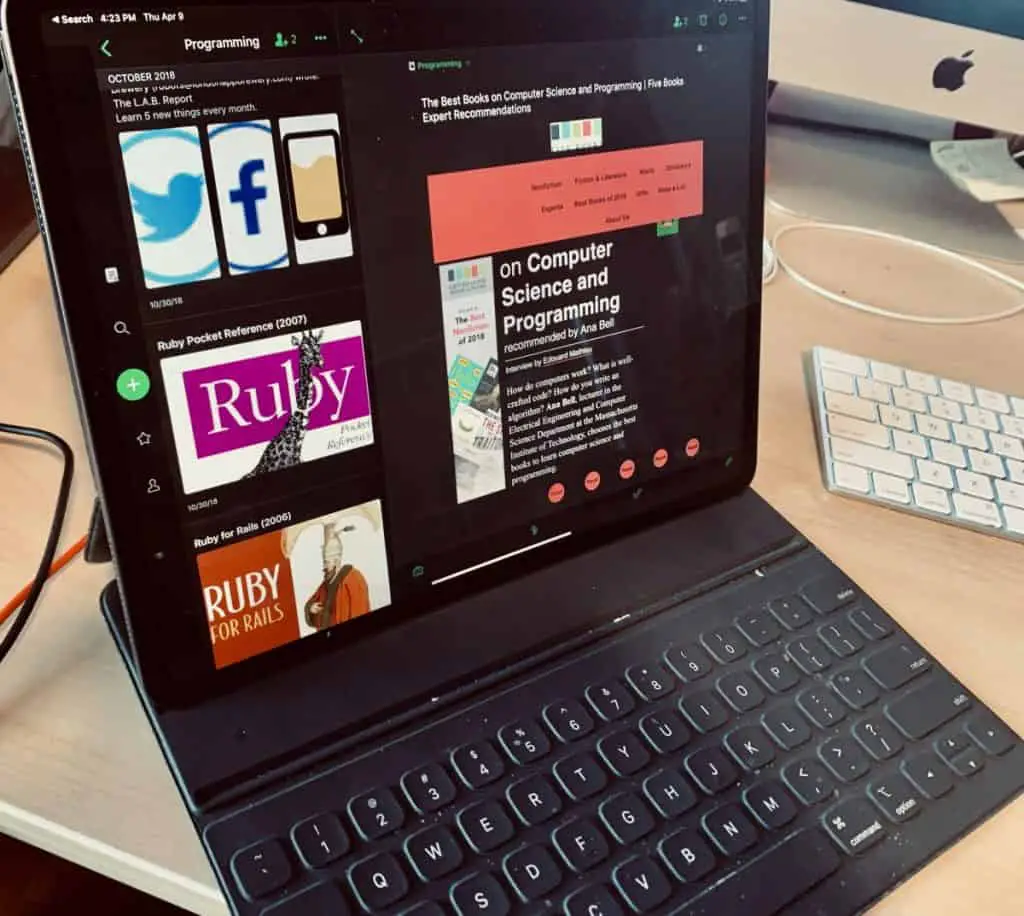 The iPad is light and has great battery time and, when paired with a keyboard case like the Smart Keyboard and Apple Pencil from Apple, can do double-duty of your notebook and your laptop. For more information on how you can use the iPad in your college life, check out this YouTube video from the KathPath channel:
If you want to stay on top of your studies, you should consider using Notion. Notion is free for students and can be the hub for your scholastic life. Check out our Ultimate Guide to Notion for Students to learn how Notion can improve your academic workflow.
Editability
Paper Editability
The editability of your notes on paper is dependent on several factors, most notably:
The paper type
The writing instrument (pen, pencil, highlighter, marker)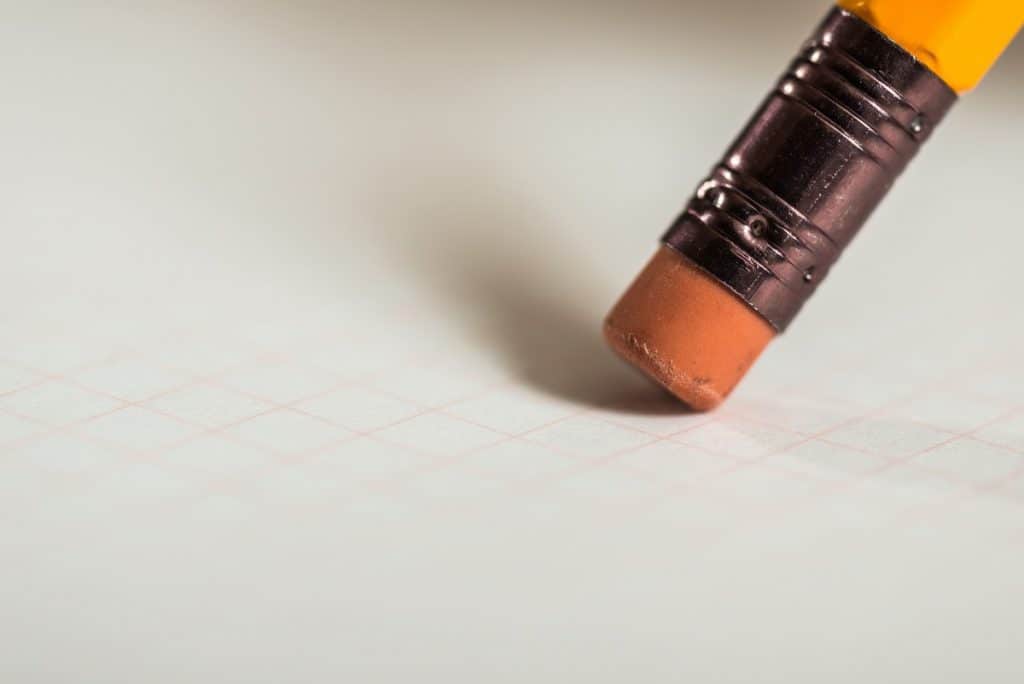 While it is easy to erase most pencil writing, erasing pen marks is more difficult. While erasable pens exist, they are not that great. You can't erase highlighter and marker from a page once you have written on it, which is something we have all grown used to in our note-taking journey.
iPad Editability
The issues paper has with editability simply does not exist on the iPad. As everything you write is digital, you can inherently edit everything you write or highlight. The end result is that you can write to your heart's content knowing that any mistake you make is easily and immediately fixable.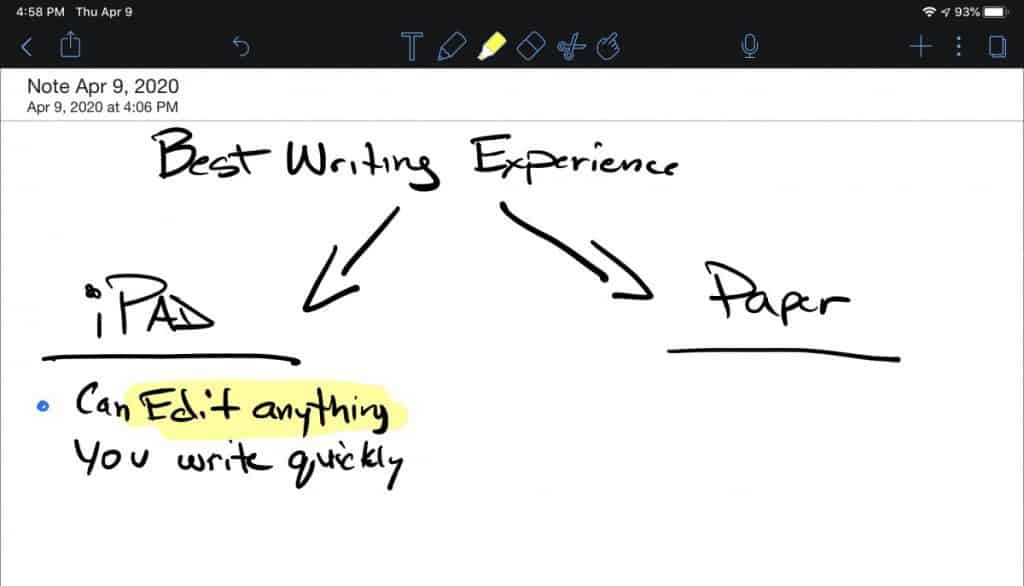 I find that this is freeing to the note-taking process as I find myself unencumbered, unafraid of making a mistake. Knowing I can easily fix or re-arrange anything I write on the fly is empowering to my writing process and is a differentiator when comparing this experience to writing on paper.
Customization
Paper Customization
The customization abilities of writing on paper are wrapped up in the options you have in terms of:
Paper types
Paper templates
Journals/Notebooks
Pens
Pencils
Highlighters
Markers
One option I would recommend if you want the ability to be flexible in note-taking and writing is the use the Arc Notebook System (or similar disc-binding notebook system). The reason why is that you can mix and match paper templates like calendars, ruled notepaper, grid paper, Cornell note-taking, and many others very easily. Systems like Arc also allow you to re-arrange the pages of your writing, which can be very helpful.
iPad Customization
The form factor of the iPad itself can't change based on what you are writing like paper-based solutions can. However, the iPad offers tons of apps that allow you to customize how you write or draw.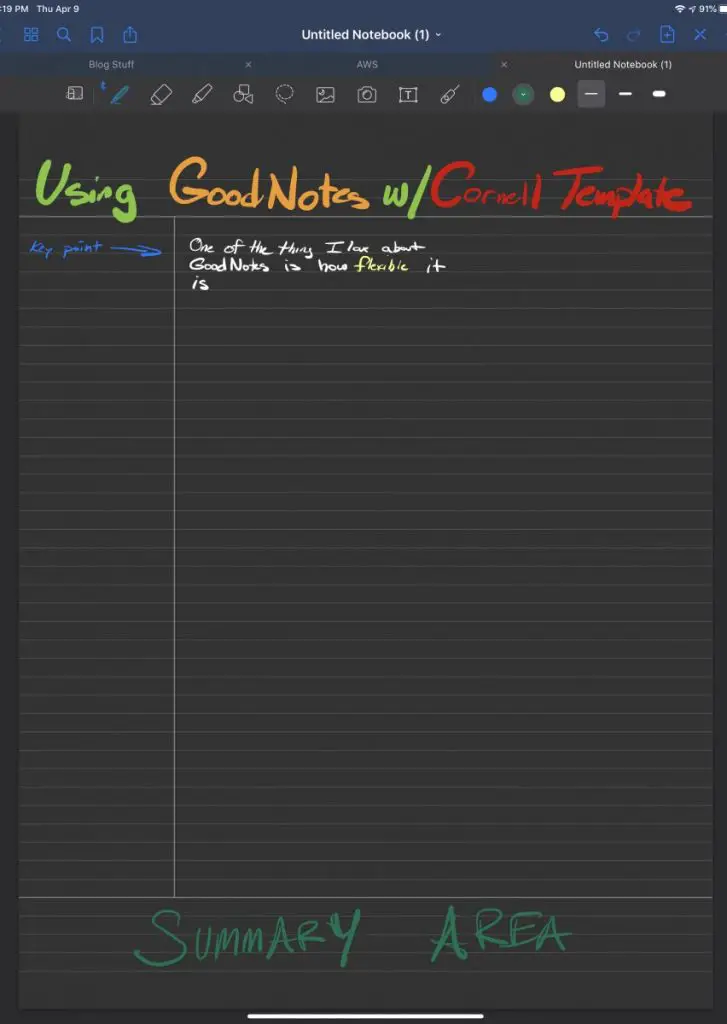 Looking to draw something, use Procreate, Linea Sketch, Paper, or Adobe Illustrator Draw. Taking notes in class, use Notability or GoodNotes. There are literally a ton of apps in the AppStore each with their own customizable options for writing.
Cost Efficiency
Paper Cost Efficiency
The cost of using paper, while possibly expensive if you choose fancy pens and journals, is generally extremely cost-effective. Basic notebooks, pencils, and pens cost next to nothing relatively. If cost is an important consideration in your evaluation of paper vs iPad writing, paper is a no-brainer.
iPad Cost Efficiency
The cost of iPads range from moderate to crazy with iPad Pros eclipsing a thousand dollars. If you are a student, the iPad Pro is likely outside your budget but the base model iPad may not be. Either way, cost is definitely something you have to weight when looking at the iPad option that you simply don't have to do with paper solutions.
Archiving/Retrieval
Paper Archiving/Retrieval
This is perhaps paper's biggest failing in my opinion. Keeping track and storing paper and notebooks of information and drawings can become problematic over time. While you can scan in paper into a digital system, this can be time-consuming and error-prone if you forget to scan a piece of content.
In terms of finding information within paper system, this becomes time-consuming as the amount of paper information increases. Trying to find a specific note in a notebook or, worse yet, a bunch of notebooks or individual pieces of paper can become a nightmare.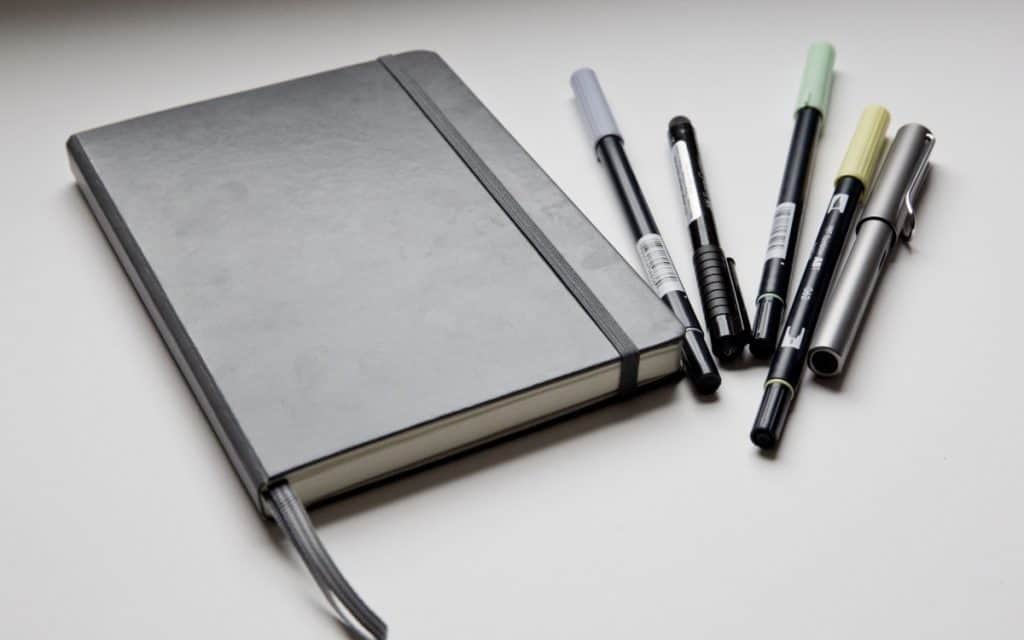 That said, there are structured systems like Bullet Journals which can be helpful in terms of providing an index and structure to your content.
iPad Archiving/Retrieval
As stated earlier, everything created on the iPad is digital. Therefore it can be easily saved, backed up and archived. Many writing and drawing apps on the iPad also support saving to cloud services like iCloud, Google Drive and Dropbox.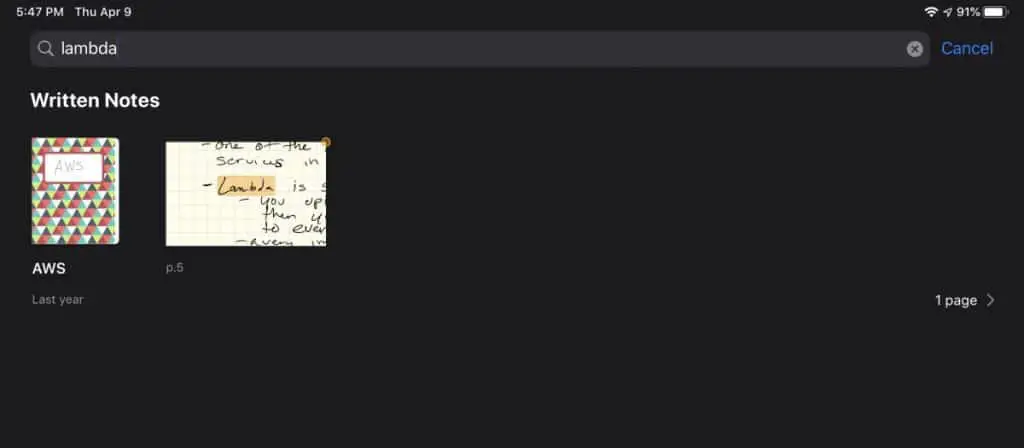 An additional benefit of using an iPad for writing is information retrieval. Several of the writing applications on the iPad will OCR (Optical Character Recognition) your handwritten notes and make them searchable. So, for example, if you are looking for notes containing the word "lambda", you can simply open the app containing all your notes and search for that word. The app will return all references to the word "lambda" across all your notes in that app.
Who Should Use Paper for Note-taking
So who should use paper for note-taking? Well, if you are cost-conscious for one thing. As referenced earlier, the costs between paper and iPad writing is significant. Also if you love the feel of writing on paper or don't like the feel of writing on glass, paper will likely be more enjoyable to you. Some people also love certain types of pens or pencils or paper and, for those people, they should probably choose paper.
Who Should Use iPad for Note-taking
Who should choose the iPad for writing? Well, anyone who already has an iPad that supports Apple Pencil. Also, anyone who wants to have their writings archived digitally or want them to be easily sharable to others.
The ability to quickly retrieve information or rearrange items within a page are also strong capabilities that iPad offers that may be appealing for some users.
Summary
The choice between paper and iPad writing is not an easy one to make. You should review what is important to you and try out both options (for the iPad option, I recommend visiting a store and trying it out). For me, I have been moving more and more of my writing to the iPad but still find myself occaisionally using physical notebooks at times.
I hope this blog post was helpful to you. Good luck!
Want More Tips and Tricks? Subscribe to our Newsletter!
If you haven't already subscribed, please subscribe to The Productive Engineer newsletter. It is filled with tips and tricks on how to get the most out of the productivity apps you use every day. We hate spam as much as you do and promise only to send you stuff we think will help you get things done.
Check Out Our YouTube Channel!
We have a YouTube channel now and we are working hard to fill it with tips, tricks, how-tos, and tutorials. Click the link below to check it out!
Check out our Resources page
Check out our resources page for the products and services we use every day to get things done or make our lives a little easier at the link below: