Evernote has been around seemingly forever. The green elephant has been a staple for note-taking since its Inception. every night was once the darling of text people but has fallen on Hard Times in recent years. Notion, conversely, is a relative newcomer to the productivity realm. this has become the darling of many of the same text people that once lauded Evernote. 
This leads to a natural comparison of the two services to see which one is best. Well, Evernote and Notion share some similar functionality, the fact is that they are all so very different. This blog post will cover both Evernote and Notion their relative strengths and weaknesses, and in what scenarios each service shines.
If you are actually looking to use both Notion and Evernote together, check our article at the link below:
How I Use Notion and Evernote Together to Get Things Done
Before we get started, if you are looking to learn even more about Notion or other apps, Skillshare is a great resource to check out. Skillshare has courses on Notion, Evernote, Todoist, Things 3, Trello and more. In fact, there is a great Notion course by Francesco D'Alessio on Notion that you can check out at the link below:
Link to Notion Course on Skillshare
What is Notion?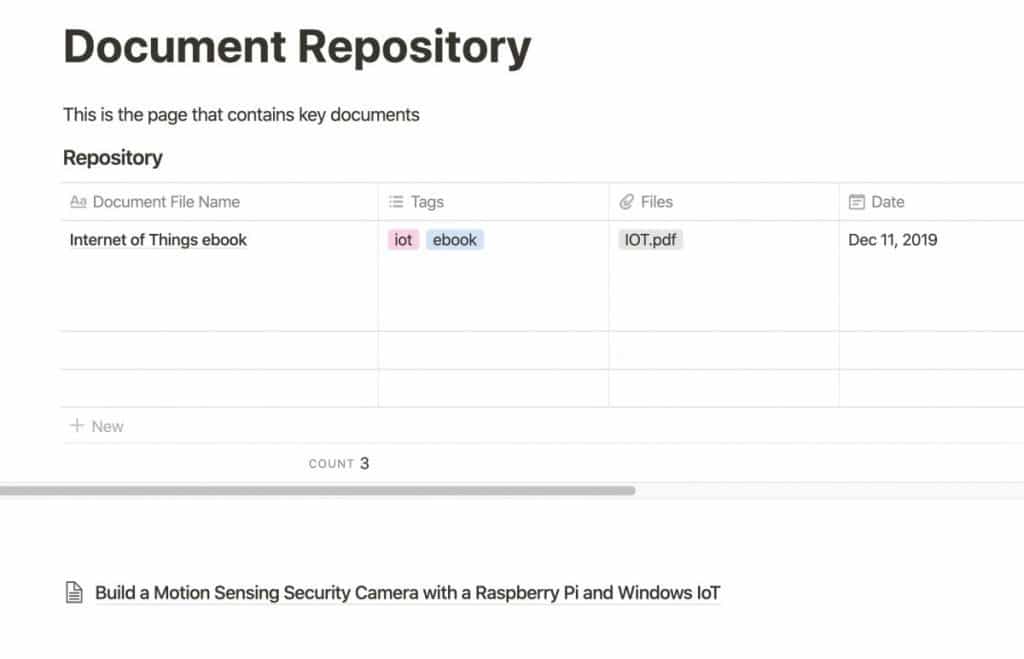 Notion is an all-in-one productivity service that encompasses several pieces of functionality. Notion is based on Wiki technology that allows you to create pages that can hold a variety of content including:
 Note-taking
 To-do List
 Relational Database
 Calendar
 Document Repository
There are other functions that Notion can cover as well beyond the ones noted above. If fact, if you are looking for some information on the power of Notion, check out our article containing tips to help you become a power user of Notion at the link below:
What are Notion's Strengths?
The strength of Notion lies in its versatility. Notion was built from the ground up to enable a variety of functionality. Whereas Evernote was built to be a note-taking application, Notion was built to be an all-in-one productivity tool. no show allows you to embed functionality from various third-party services into a Notion page. Notion is available across all major platforms and user experience is consistent across those platforms. Notion offers a four-tier subscription model including a free tier. There is very little you can't do in Notion and it lends itself quite well to be the singular productivity application in a person's workflow.
What are Notion's Weaknesses?
Notion's greatest strength is also its greatest weakness if you could call it one. Notion has a lot of functionality, however, while it does each pretty well, it does not do any of them as well as dedicated applications for those pieces of functionality. For example, Notion supports Kanban project management but does not do it as well as Trello, an application dedicated to Kanban project management. Notion offers to-do list functionality, but it's not as good as Todoist, OmniFocus or other to-do managers. That said, I don't view this as a weakness for Notion. The fact that it can do all of these things in a relatively solid manner is an accomplishment.
I am a huge fan of Notion and it continues to grow in my workflow.
What is Evernote?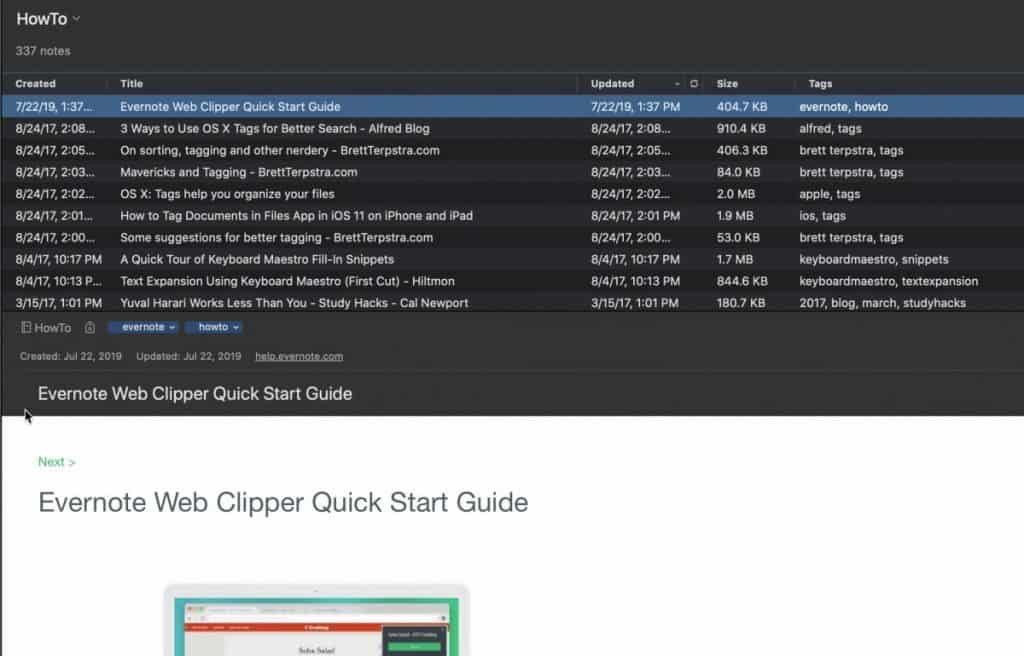 Evernote is a note-taking application. For a long time, it was the most popular note-taking application in the market. Evernote probably has the most robust feature set of any note-taking application. Evernote has been around seemingly forever and has survived even as free note-taking options such as Apple Notes and Google Keep have emerged and become more functional.
What are Evernote's Strengths?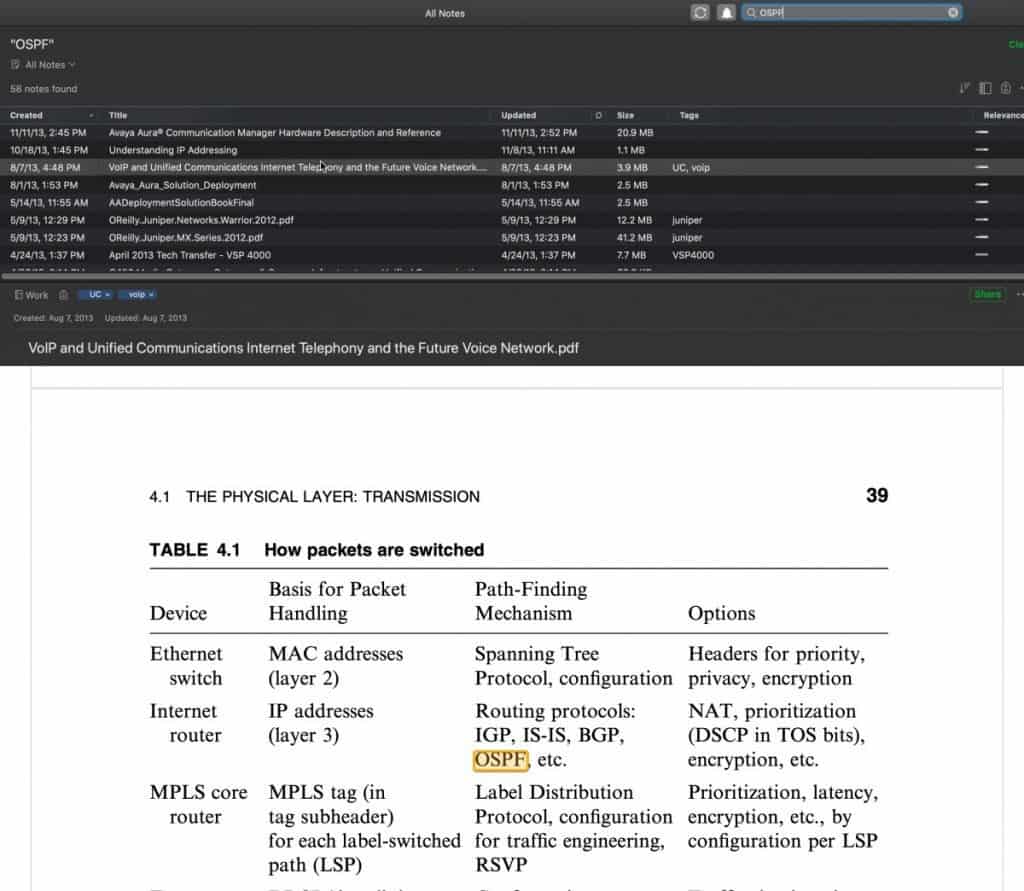 Evernote has several strengths.  The first is how well it functions as a cross-platform note-taking application. The Evernote note editor, while relatively unchanged over time, is highly functional and works well. The fact that Evernote is cross-platform and is relatively consistent across those platforms enables a simple and clean user experience. Perhaps the biggest strength of Evernote, however, is how good it is at indexing OCR'ed PDF files in fact this is the main reason why I still use Evernote in my workflow. There is simply no better service or application in the marketplace today for storing and quickly retrieving information from your PDF files. I actually wrote an article on how I use Evernote for PDF storage and search, which you could find at the link below:
PDF Handling – Evernote's Best Feature
What are Evernote's Weaknesses?
Much of the weaknesses that are attributed to Evernote have very little to do with the actual service but rather the company itself. Evernote has gone through several management changes over the years as a result, several road map deviations. At one point Evernote was trying to become an Enterprise company similar to Slack with things like Evernote Work Chat that its core audience wasn't asking for or interested in. However, it seems as though Evernote has stabilized itself and has refocused on its users and how to make it better for those users who have long waited for some key feature requests to be fulfilled. 
Evernote is great at its core functionality, which is note-taking and document storage and retrieval of information in those documents.  The main challenge for Evernote is to figure out how it differentiates itself from other free native note-taking services from large players like Apple and Google.
What is the Best Use Case for Notion?
The ideal use case for Notion is one where the user prefers to have a single application that can do all of the key productivity functions required in their workflow. in fact, Notion is the only app that can actually do this in my opinion. Notion simply is the most flexible tool in a productivity software space today. I can't recommend Notion enough for those who want a single place for all of their productivity functionality. Notion can do document storage, note-taking, to-do management, database management, calendaring and many other functions. The ability to embed third-party services inside of Notion pages extends the versatility and functionality of Notion. The one place I would like to see Notion focus (and I believe they are) is in API development. In fact, it's the one noticeable gap in their solution. Fortunately, Notion is well aware of this and has promised an API in their road map. 
I am a paying customer of Notion that I can say is one of the best investments I've ever made in terms of being productive. I continue to find more and more uses for it over time and Notion continues to shine whenever I give it a new piece of functionality to perform in my workflow.
What is the Best Use Case for Evernote?
The best use case for Evernote, in my opinion, is anyone who's looking for a solid, cross-platform note-taking platform where retrieval of information across a large number of documents is an essential feature. as an engineer, I am constantly looking for information across various product manuals and support documents. the ability to store these in Evernote and quickly retrieve the information based on typing in a handful of words is very powerful and it's the major reason why I still keep Evernote in my workflow.
I have been a premium subscriber to Evernote for years it will continue to do so as it is simply the best note-taking and document repository application in the market today. I have tried to use many different applications to replace the functionality that I perform in Evernote go ahead simply not found a suitable replacement. 
Are Notion and Evernote Competitors?
Yes, Notion and Evernote are definitely competitors. Most people are not going to have both Notion and Evernote in their workflow do primarily to cost. With seemingly every productivity application evolving from a purchase to a subscription model, users are having to take hard looks at how many subscriptions they are willing to carry forward. For many of those users, it will be difficult to justify the expense of two services that have some degree of overlap in the core function of note-taking and document storage.
That said, I am one of those users that subscribes to both services. Where some people want an all-in-one solution and are willing to live with the trade-offs that provide, I prefer to leverage the best application for the job whenever possible. This means that I use Notion for a bunch of functions but I still use Evernote for document storage and note-taking. In fact, I believe that this is the best way to use these two apps is in concert with each other rather than in replacement of each other.
Can Notion and Evernote be Used Together Effectively?
As you might guess from the last paragraph, the answer, at least to me, is yes. There are clear lines where Notion can do things that Evernote simply cannot do. For those things, it makes a great deal of sense to do those things in Notion rather than try to create those functions in Evernote when Evernote was not designed to do so. Conversely, the strengths of Evernote an information retrieval and note taking make it a great compliment to Notion for those functions. 
Platform Availability
| | | |
| --- | --- | --- |
| Platform | Evernote | Notion |
| Web | Yes | Yes |
| Windows | Yes | Yes |
| MacOS | Yes | Yes |
| iOS | Yes | Yes |
| Android | Yes | Yes |
Pricing & Key Feature List
Evernote Pricing & Key Feature List
Basic
Premium
Business
Pricing
Free
$7.99/mo
$14.99/user/mo
Monthly Upload Limit
60Mb
10Gb
20GB+2GB/user
Maximum Note Size
25Mb
200Mb
200Mb
Max number of
Collaboration Spaces
N/A
N/A
Unlimited
Record Audio
Notes
Yes
Yes
Yes
Number of Devices per
Account
2
Unlimited
Unlimited
Offline Access
Desktop
only
Desktop &
Mobile
Desktop &
Mobile
Customer support
access
Community
Support
Email &
Live
Chat
Email &
Live
Chat
Create to-do
lists w/checkboxes
Yes
Yes
Yes
Stylus support
on mobile devices
Yes
Yes
Yes
Highlight/Annotate
or comment on
images
Yes
Yes
Yes
Attach PDFs, receipts,
files and documents
Yes
Yes
Yes
Forward emails into
Evernote
Yes
Yes
Yes
Create notebooks and
tags
Yes
Yes
Yes
Search for text inside
images
Yes
Yes
Yes
Search for test in PDFs
and Office Docs
No
Yes
Yes
Version History of
Notes
No
Yes
Yes
Share a Notebook
with one or more
people
Yes
Yes
Yes
Set permissions for
editing notes and
notebooks
Yes
Yes
Yes
Turn notes into a
presentation with one
click
No
Yes
Yes
Share notes and notebooks
with anyone in your
company
No
No
Yes
Recommends related notes
that you've written
No
Yes
Yes
See related info from WSJ and
other sources
No
Yes
Yes
Recommend notes from others
at your companyNoNoYesLink Google Drive filesNoYesYesConnect w/ email providers
like Outlook
No
Yes
Yes
Connect w/ tools like Slack
and Microsoft Teams
No
Yes
Yes
Connect w/ CRM tools like
Salesforce
No
No
Yes
Notion Pricing & Key Feature List
Free
Personal
Team
Enterprise
Pricing
Free
$4/mo
$8/member/mo
custom
Members
unlimited
1
unlimited
unlimited
Guests
unlimited
unlimited
unlimited
unlimited
Blocks
1,000
unlimited
unlimited
unlimited
File Uploads
5mb
unlimited
unlimited
unlimited
version
history
N/A
30 days
30 days
forever
40+block
types and
embeds
Yes
Yes
Yes
Yes
50+ designer
templates
Yes
Yes
Yes
Yes
Database
w/ 5 views
Yes
Yes
Yes
Yes
Bulk Export
Yes
Yes
Yes
Yes
Bulk PDF
Export
No
No
No
Yes
Admin Tools
No
No
Yes
Yes
Advanced
Permissions
No
No
Yes
Yes
SAML/SSO
No
No
No
Yes
Access new
features
early
No
No
No
Yes
Priority
Support
No
Yes
Yes
Yes
Dedicated
Manager
No
No
No
Yes
Custom
Contract &
Invoicing
No
No
No
Yes
Automation/Third-Party Integration
| | | |
| --- | --- | --- |
| Integration | Notion | Evernote |
| Slack | Yes | Yes |
| Zapier | Yes | Yes |
| IFTTT | Yes | Yes |
| Hootsuite | No | Yes |
| Google Docs | Yes (embed) | Yes (Zapier) |
| Google Drive | Yes (embed) | Yes |
| MS Office 365 | Yes (embed) | Yes (Zapier) |
Want More Tips and Tricks? Subscribe to our Newsletter!
If you haven't already subscribed, please subscribe to The Productive Engineer newsletter. It is filled with tips and tricks on how to get the most out of the productivity apps you use every day. We hate spam as much as you do and promise only to send you stuff we think will help you get things done.
Check Out Our YouTube Channel!
We have a YouTube channel now and we are working hard to fill it with tips, tricks, how-tos, and tutorials. Click the link below to check it out!
Check out our Resources Page
Check out our resources page for the products and services we use every day to get things done or make our lives a little easier at the link below: