How to Embed a Google Sheet into a Notion Page
Notion is a great content aggregation tool. It allow users to add a multitude of different content types into a Notion page. Many of these content types are native to Notion. Some of these types include:
Tables
Lists
Boards
Calendars
Linked Databases
Video and Audio
While the built-in types are great, there are times when it would be great to access content from other services. Fortunately, Notion supports the ability to embed content from other services into a Notion page. Some of the services Notion supports include:
Google Drive
Twitter
GitHub Gists
Google Maps
Framer
Invision
Figma
Loom
Typeform
CodePen
Notion also supports the ability to embed PDF files into a Notion page.
For this blog post, I will cover the two different ways to embed a spreadsheet in Google Sheets into a Notion page. Embedding a Google Sheets spreadsheet into a Notion page is very straight-forward.
If you are looking to improve your Google Sheets skills, check out our Beginner's Guide to Google Sheets.
Before we get started, looking for more Notion tips? Check out our article containing 14 essential Notion tips at the link below:
14 Amazing Notion Tips You Must Know article
Before we get started with the tutorial, if you are looking to learn more about apps like Notion, Todoist, Evernote, Google Docs, or just how to be more productive (like Keep Productive's awesome Notion course), you should really check out SkillShare. Skillshare is an online learning platform with courses on pretty much anything you want to learn. To learn more about Skillshare and its vast library of courses and get 30% off, click the link below:
SkillShare – Online Learning Platform
If you are looking for a system for setting up your Notion Workspace, you should check out The Bulletproof Notion Workspace by Notion VIP. It is an excellent organizational system that provides a strong framework for setting up Notion. You can either manually setup the system using the above video as a reference or purchase the fully developed templates from the link below:
The Bulletproof Notion Workspace – Notion VIP
If you do choose to purchase the templates, use my coupon code productiveengineer for $50 off.
The steps you need to follow to embed a Google Sheet are listed below.
Embedding Google Sheets into Notion
Notion has made it easier to embed Google Docs into Notion than it was prior (see later in this post for how to do it the old way). There are a lot less steps and you can now set it all up without leaving Notion.
Open Notion and create/edit page
Open up Notion and either create a new page or open an existing one.
Add Google Drive block to page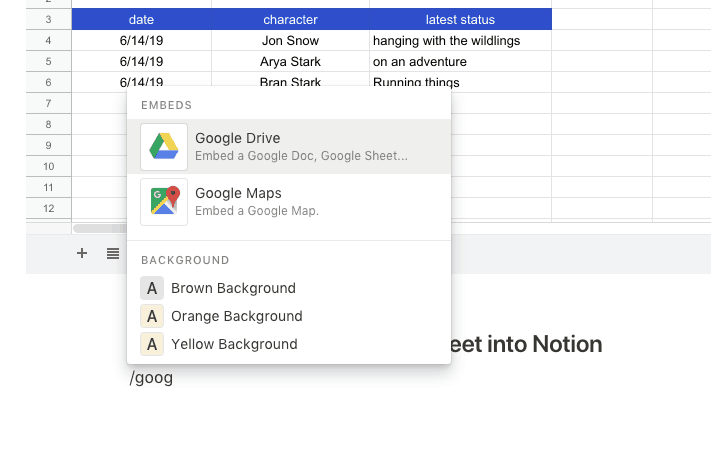 Click on "Browse Google Drive"

Select "Browse Google Drive". The first time you do this, Notion will ask you which Google profile to use. You will then be asked if you want to allow Notion to have access to your Google Docs. Once you have done this, the screen above will show for all subsequent embeds.
Select file to open
You will now be presented with a grid containing your Google Sheets. Select the one you want and press the blue "Select" button in the bottom-left hand corner.
Your Google Sheet is now in Notion!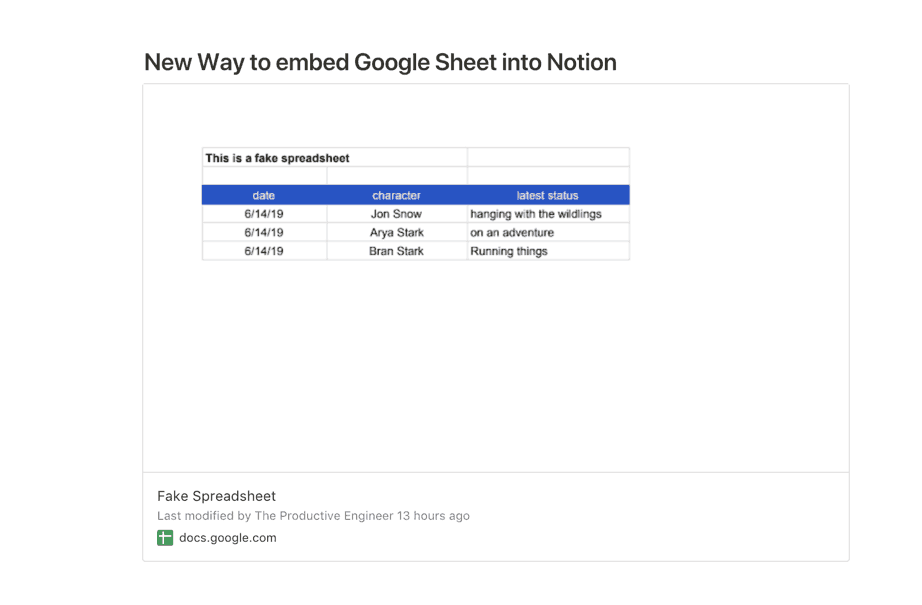 The two main differences between the new way and the old way of embedding
There are two distinct differences between the old way and the new way of embedding Google Docs into Notion. The first difference is that the new way is much simpler to do. You don't have to go into Google Docs to enable sharing. As a result, it is more secure than the old way which required enabling a sharable link.
However there is also one main disadvantage:
If you want to do anything to the spreadsheet at all, Notion will launch your browser to open Google Sheets/Doc.
As you could see in the earlier image, It really is giving you essentially a clickable picture link to your Google Doc. So while the setup is very easy and more secure, using this method means all editing will have to be in Google Sheets directly.
If you want to edit directly in Notion, you can still use the old method, which is described below.
Old Method – Sharing a link from Google Sheets
Log into Google Sheets and Open Spreadsheet in Google Docs
The first step is to login into Google Sheets. Google sheets can be access here: Link to Google Sheets. Select the spreadsheet you want to embed in Notion.
Click Share button on the Google Docs Page
Once the spreadsheet has opened, there is a green "Share" button located in the upper-right hand corner of the screen. Press the "Share" button. This will lead you to the sharing pop-up.
Click Get Sharable Link in the Share with Others Pop-up Window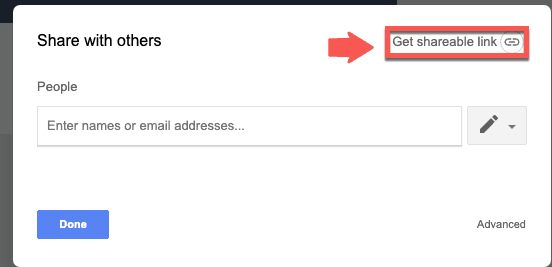 After you have pressed the "Share" button, a "Share with others" pop-up box will appear. This "Share with others" pop-up provides the ability to share either to other users. However, it also allows the ability to create a sharable link. In the pop-up window, there is a "Get sharable link" button in the upper-right corner of the pop-up box. Press the "Get sharable link" button. When this button is pressed, Google will create a unique, view-only link for the spreadsheet.
Configure the Level of Access Users of the Shared Link will have in the "Share with others" Pop-up window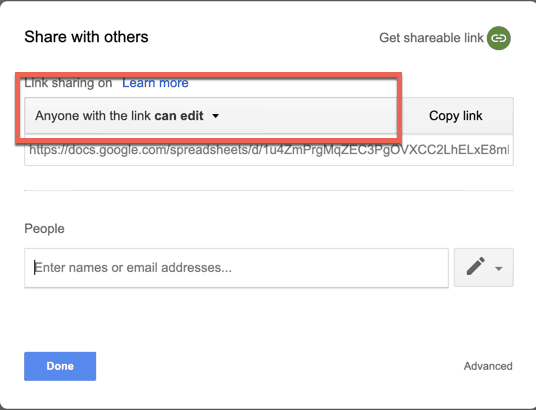 Google provides fairly granular controls over what permissions can be assigned to users who use the shared URL link. There are three different levels of access that can be configured by the owner of the spreadsheet:
Anyone with the link can view
Anyone with the link can comment
Anyone with the link can edit
It is natural to want to set your shared link permissions to edit mode. However, please keep in mind that anyone who gets the link will have permission to edit your spreadsheet. There is really only one reason you would want to enable anyone with the link to be able to edit the document. That reason is if you want to edit it from another service, like Notion. Beyond wanting the ability to edit the spreadsheet in another service, I highly recommend not using the edit option. If you need other users to be able to edit a spreadsheet, use the "People" option and type in the person or their email address in the text box. Clink the "pencil" button to the right of the "People" text box and select the level of access you want that particular user to have. Once you have added all of the users you want to have that particular level of access, press the blue "Send" button on the bottom-left part of the "Share with others" pop-up window.
If you really want to edit your Google Docs spreadsheet in Notion, you must enable the edit option. Select this option.
Click Copy Link in the Share with Others Pop-up Window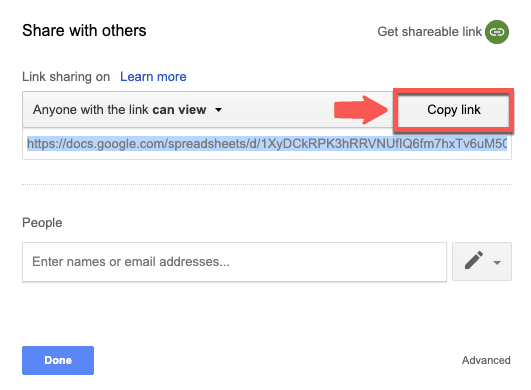 Once you have selected the level of access you want, press the "Copy link" button on the right side of the access permission drop-down box. This will copy the shared URL link to your clipboard.
Open Notion and Create New Page
Now it is time to open Notion and add the spreadsheet to a Notion page. Open Notion. Either create a new page or select an existing page that you would like to add the spreadsheet to.
Select Google Drive block from menu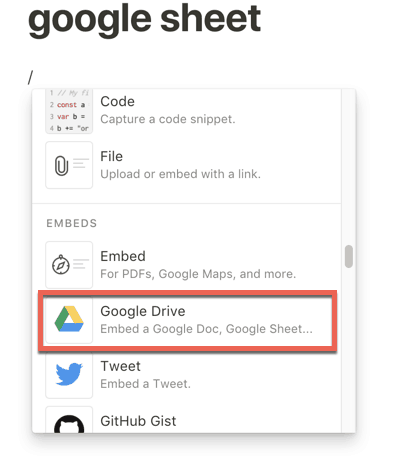 Click in the area where you want to add the spreadsheet and type the "/" key. A menu should appear on the screen. Scroll down to the "Embeds" section and select "Google Drive".
In Notion, click the Embed button

A block will appear in your page in a blue box that reads "Embed a file from Google Drive". Click the box. A small pop-up window will appear..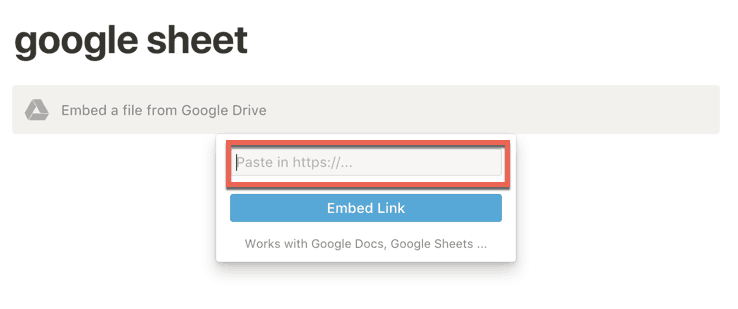 Inside the pop-up box is a text box and a blue "Embed Link" button. Paste the shared URL link you copied into your clipboard from Google Sheets into the text box and press the "Embed Link" button
Resize the spreadsheet in the Notion Page to fit properly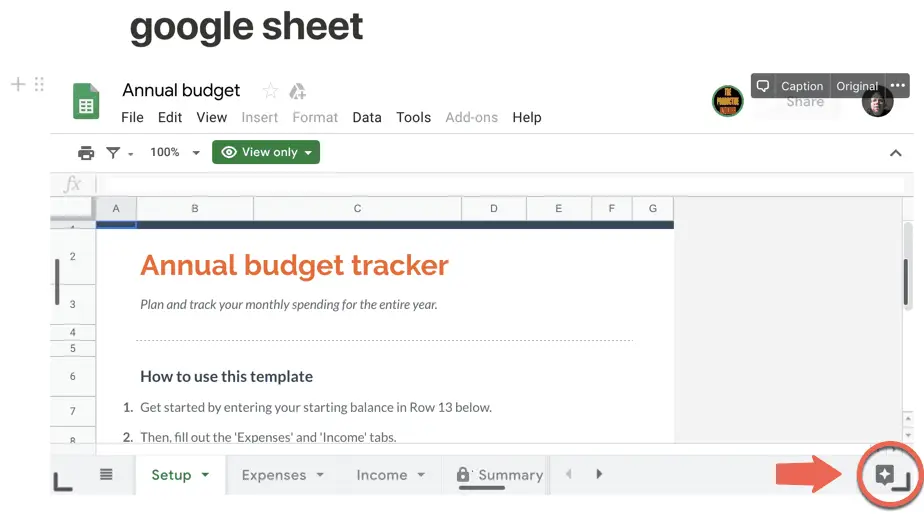 Once you have pressed the "Embed Link" button, Notion will place the spreadsheet in your Notion page at the position you had specified. However, in my experiences using this functionality, the spreadsheet will be very constrained and will need to be resized. Fortunately, it is very easy to resize the spreadsheet to fit properly in the Notion page. Simply click on the spreadsheet. Gray corner brackets should appear on the bottom-left and bottom-right of the spreadsheet. Click and drag the lower-right corner bracket of the spreadsheet and drag to resize. Once you have the spreadsheet sized the way you like, you are done embedding the spreadsheet into the page.
Can I edit a Google Sheet in Notion?
As you can probably guess from reading this article, the answer is yes. You can absolutely edit a Google Sheets spreadsheet inside of a Notion page. It works really well. Changes made in the embedded version of the spreadsheet instantly updates the spreadsheet in Google Sheets on the web. This ability is very valuable. It allows the user to edit the spreadsheet inside Notion without having to leave the application, open a browser and edit the spreadsheet inside Google Sheets.
Should I enable editing of a Google Sheet in Notion?
As mentioned earlier, there is a potential risk to enabling edit access to anyone who has the link. An unauthorized person could get the link and would have full edit access to your spreadsheet. That would be bad. I typically will evaluate whether to allow editing on the link based on three factors:
How important is it to me to edit the spreadsheet in Notion
Does the spreadsheet contain sensitive or private information
Does the spreadsheet have formulas in it I don't want other users to break
Does sharing this spreadsheet in Norton add value to my workflow?
Whenever you are deciding on whether to embed something into Notion, it is important to ask yourself the following question:
Does adding this to Notion enable my workflow?
If you are not sure or if it doesn't make sense to embed it, don't do it. Better to keep your Notion workspace filled only with items you need for your workflow than to add content just to add content.
Sensitive or Personal information
If the spreadsheet contains sensitive information that I don't want to get out, I will generally not even share it to Notion at all. It is not that I have an issue with Notion and its security. Rather, I have an issue with anyone having the link being able to view the sensitive content. The risk, to me, is not worth the reward.
Complex Formulas in the Spreadsheet
The last factor in whether I choose to share the spreadsheet to Notion is formulas. Most spreadsheets have formulas. That is what makes spreadsheets so useful. If the spreadsheet has relatively basic formulas in it, I will typically share it to Notion. But if the spreadsheet contains complex formulas and multiple sheets that have complex interdependencies, I will set the sharing permissions to view only in Google Sheets. I don't want to waste a bunch of time figuring out what someone did to break the calculations.
Summary
Notion is a great tool for managing projects. Notion's structure is simple yet very powerful. The ability to embed various documents from other providers allows Notion to be the hub of a productive workflow. The service's ability to work with multiple services within a single application (or webpage) is very compelling for users. There are security and access concerns that users will need to contemplate with the older approach and having to leave Notion to edit with the new one. But the ability to embed outside services into your Notion workflow allows Notion to live up to it's slogan "All-in-one workspace".
If You Use Public Wifi, You Need a VPN!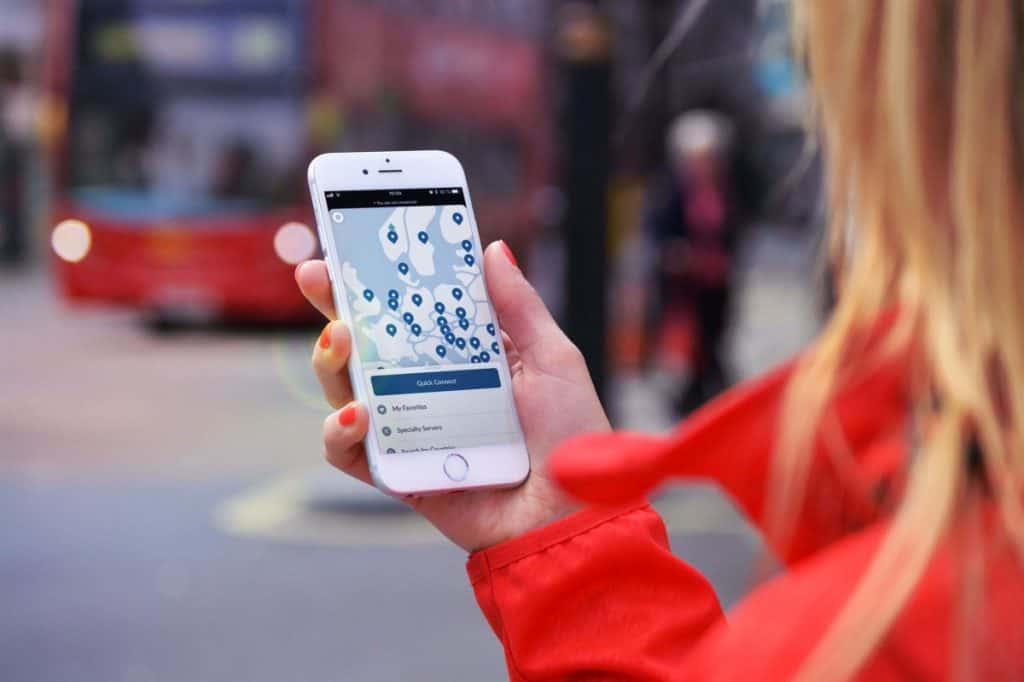 Using public wifi at places like your favorite coffee shop exposes you to attack. VPNs protect you from these attacks and NordVPN is the best VPN solution out there. Enclosed below is an infographic with five tips for shopping safely online: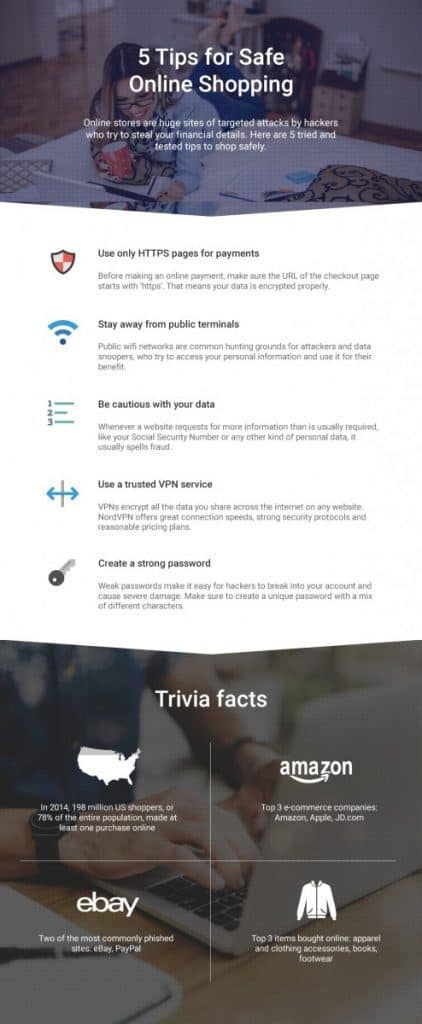 Hackers are out there looking to get your data. Companies like NordVPN help protect you from them. For more information, please visit the link below:
Check out our Resources page
Check out our resources page for the products and services we use everyday to get things done or make our lives a little easier at the link below:
Helpful Links
Notion Guides and FAQs:
Notion Pricing and Signup page:
Other posts you may be interested in
How to Create a Project Tracker in Notion for Mac:
The Pomodoro Technique – Why does the Pomodoro Technique work?