When working in Notion, there are times when you might want to leverage a calendar to track various items in Notion. Notion offers a variety of calendaring options that can help you schedule and track the work you have in Notion.
So how do you create a calendar view in Notion? Enclosed below are the steps you need to take to create a calendar view in Notion:
Open Notion to the page containing the table you want to create a calendar view of
Ensure that your table has a date column
Click the "+ Add a View" button
Give your calendar view a name
Select "Calendar" from the menu
Click "Create" button
Before we get started, if you are looking to learn even more about Notion or other apps, Skillshare is a great resource to check out. Skillshare has courses on Notion, Evernote, Todoist, Things 3, Trello and more. In fact, there is a great Notion course by Francesco D'Alessio on Notion that you can check out at the link below:
Link to Notion Course on Skillshare
If you are looking to learn on the go, Audible is for you. Audible has a huge library of audiobooks on a variety of topics and listening to audiobooks is a great way to learn on the go. Audible includes podcasts and Audible Originals as well. For more information on Audible, click the link below to get your first 30 days on Audible for free:
Audible – Your First Audiobook is On Us
If you are just starting out with Notion and aren't sure where to get started, you really need to check out my comprehensive beginner's guide to Notion. It goes through all things you need to know to get started the right way. Enclosed below is the link to the guide:
Link to Beginner's Guide to Using Notion With Screenshots
Looking for some information on the power of Notion? Check out our article containing tips to help you become a power user of Notion at the link below:
Creating a Calendar View of an Existing Notion Table
To create a calendar view in Notion, do the following: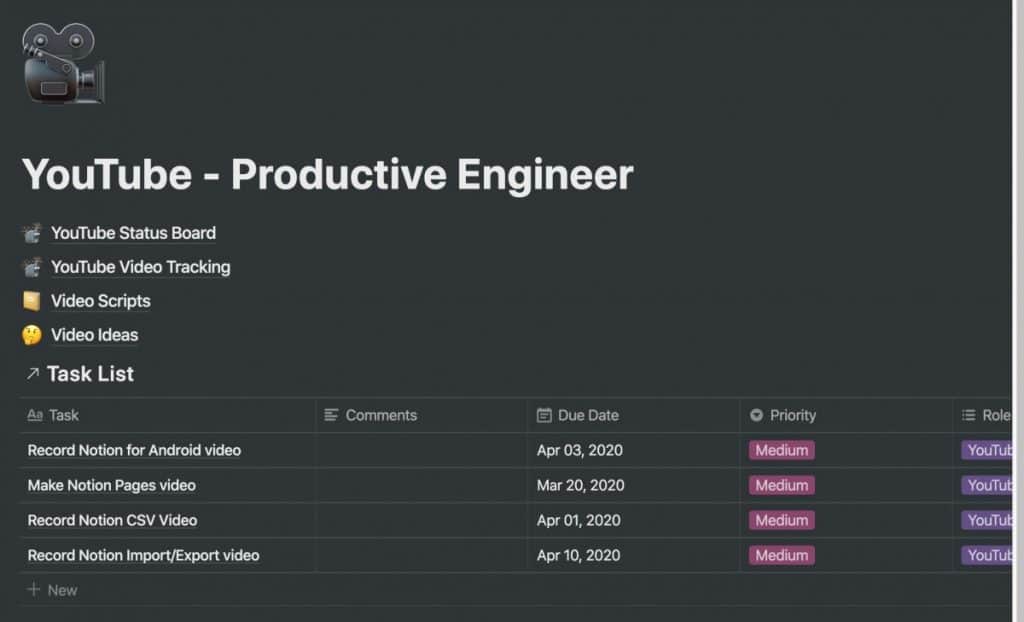 Open up Notion and navigate to the page that contains your table.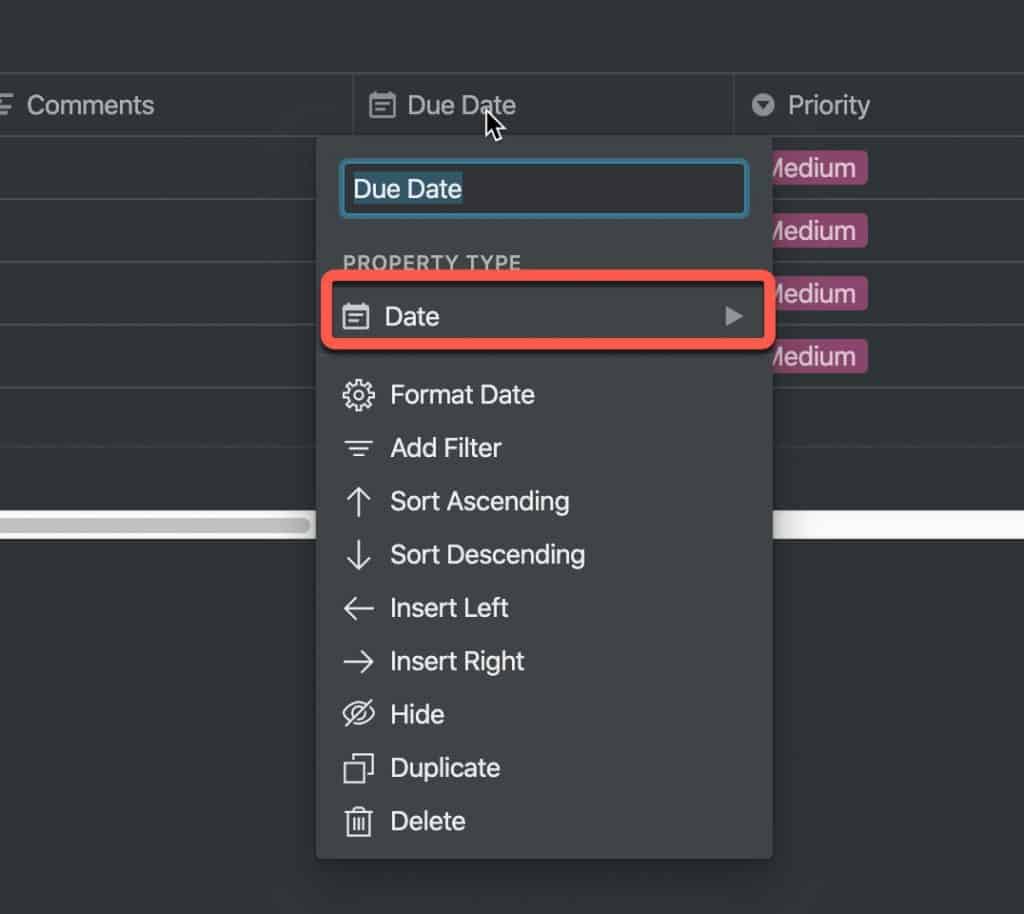 Check and make sure your table has at least one column that is a Date property. You can't use the Calendar view unless you have a Data property in your table (which makes sense as calendars are all about dates 😀).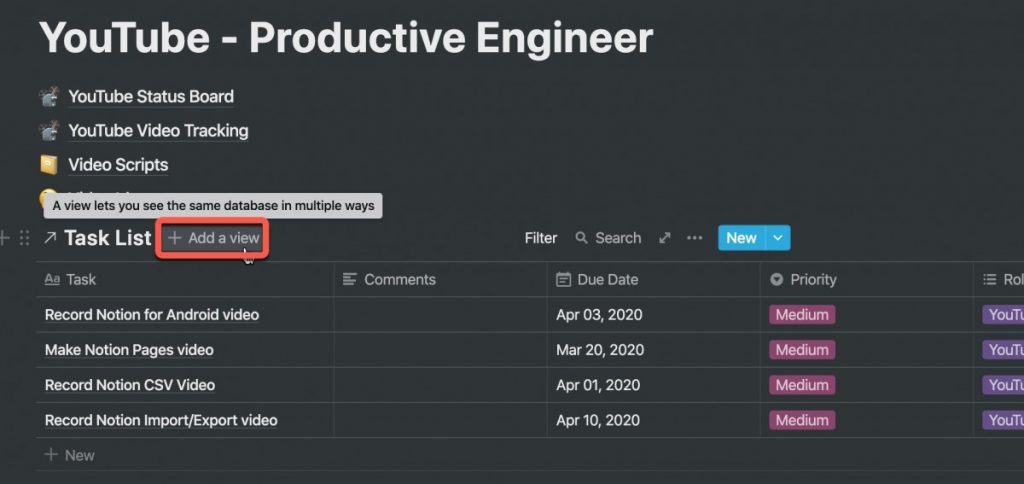 To the left the title of your table, click the "+ Add a view" button.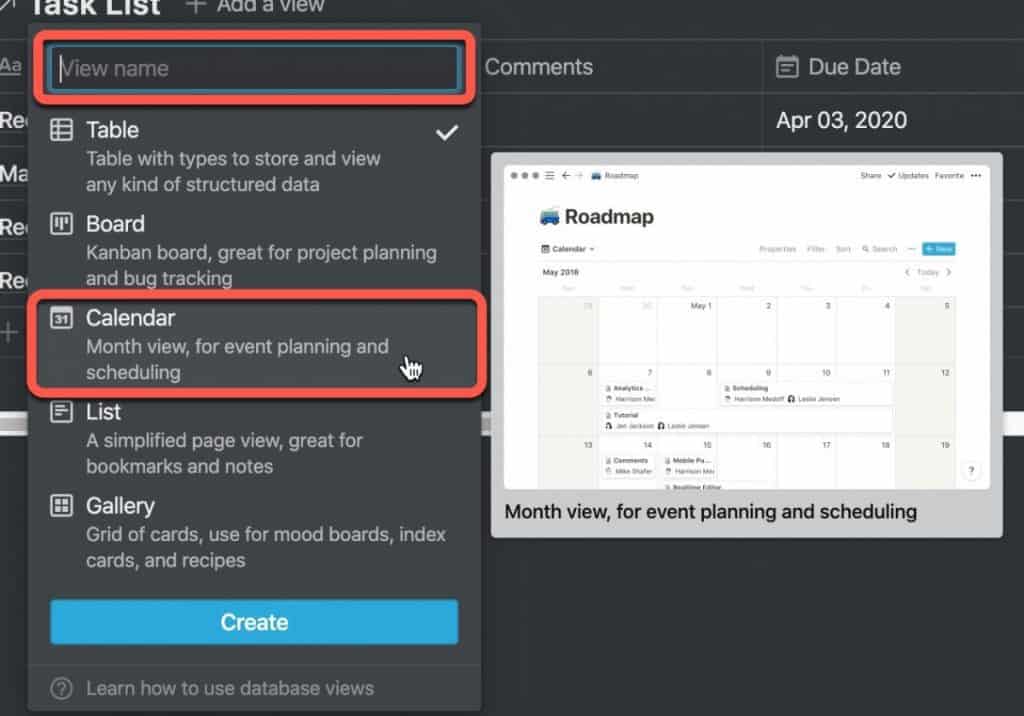 The view menu will appear. There are three things you need to do:
Give your view a name
Select the "Calendar" view option
Click the "Create" button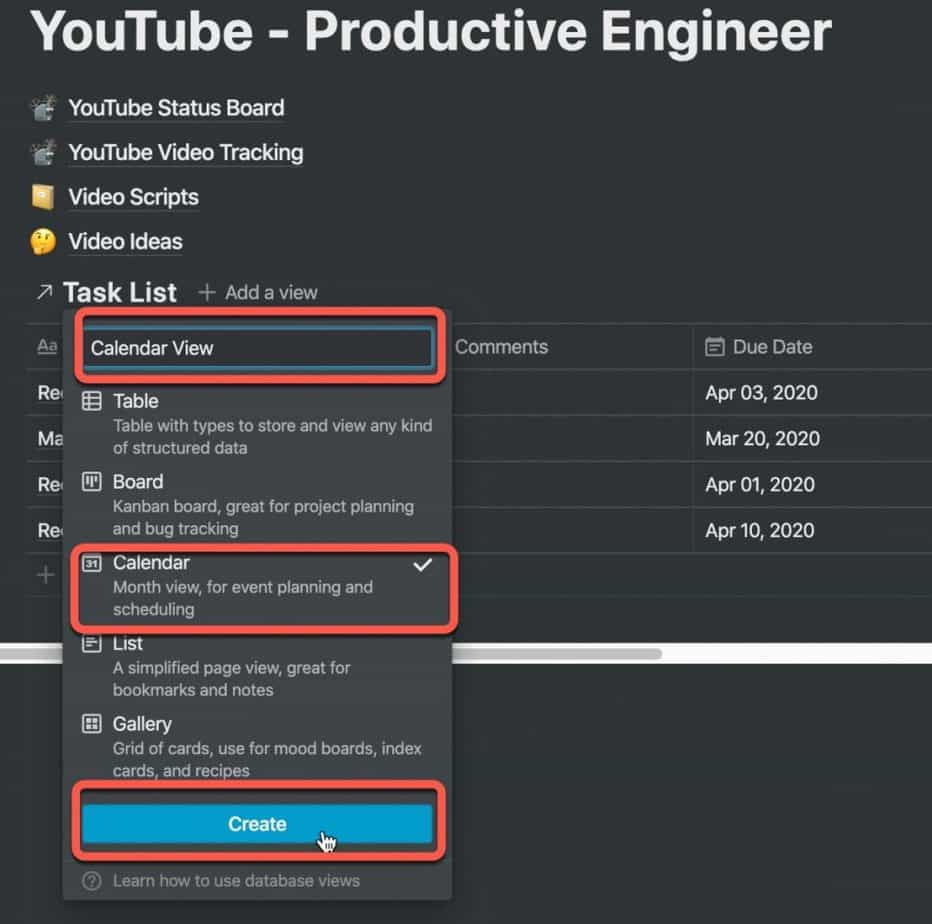 Once you have given your view a name and selected "Calendar" as the view option, click the "Create" button.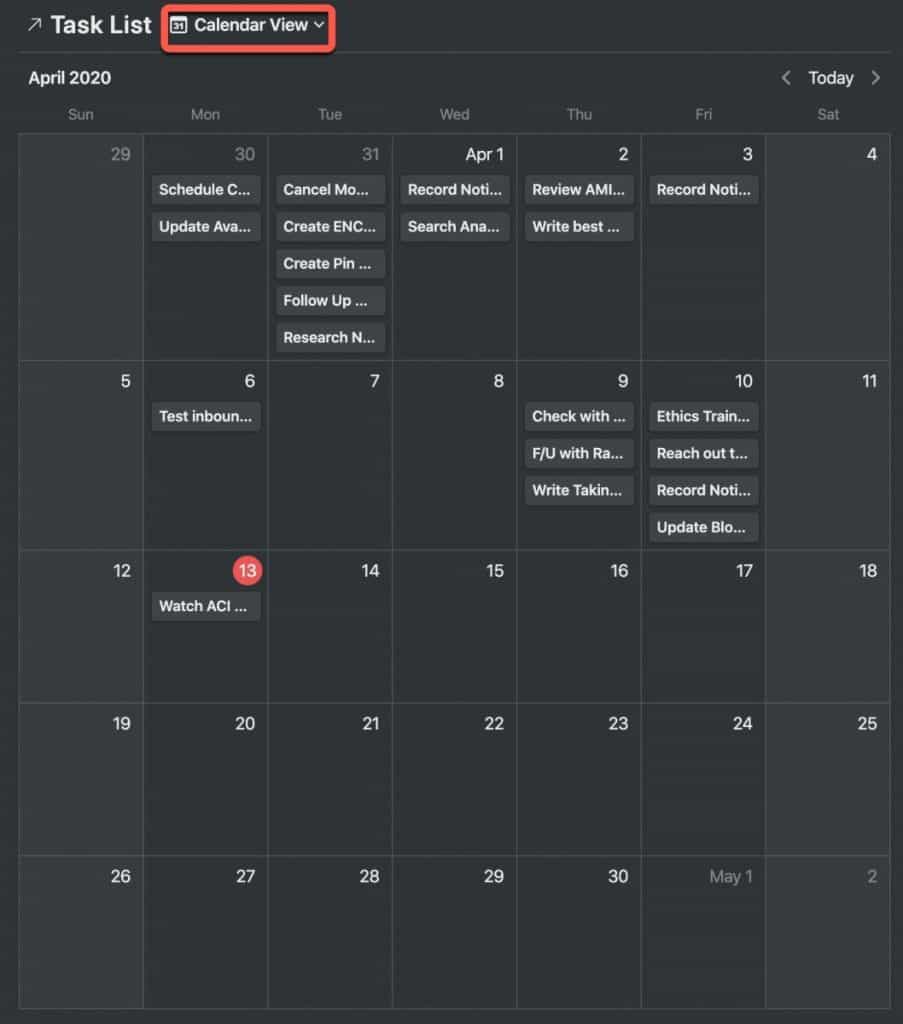 Your calendar view will now appear. Your tasks will appear in the calendar view based on their date.
But what if you want to edit one of the entries? Editing an entry works exactly like it does in table view, which we will cover in the next section.
Editing a Notion Page in Calendar View
As I mentioned earlier, editing an entry in calendar view is just like doing it in table view. Remember, each entry in a table (or calendar) is just a Notion page.
To edit a Notion page in Calendar view, do the following: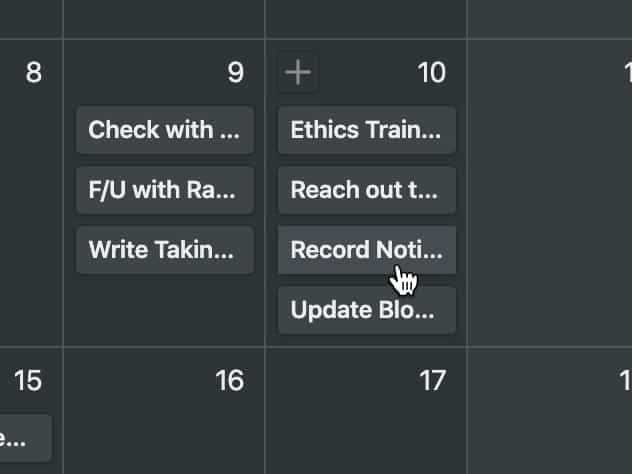 In the calendar view, click on the entry you want to edit.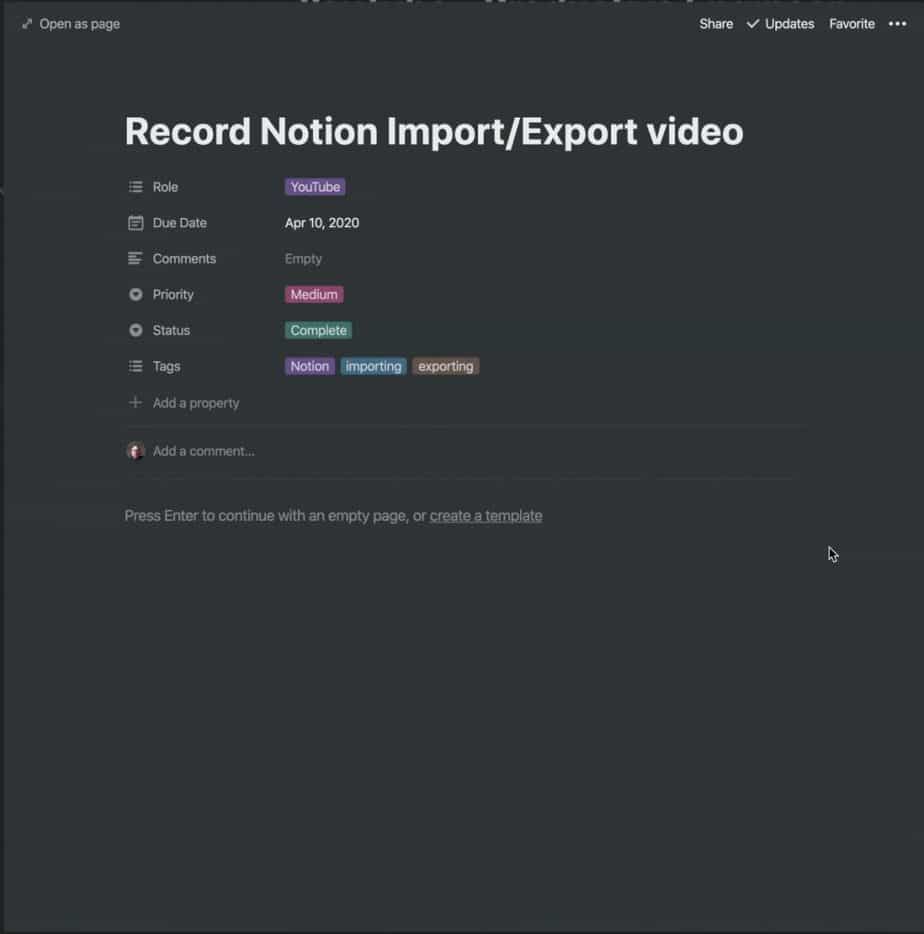 The Notion page for the entry will appear.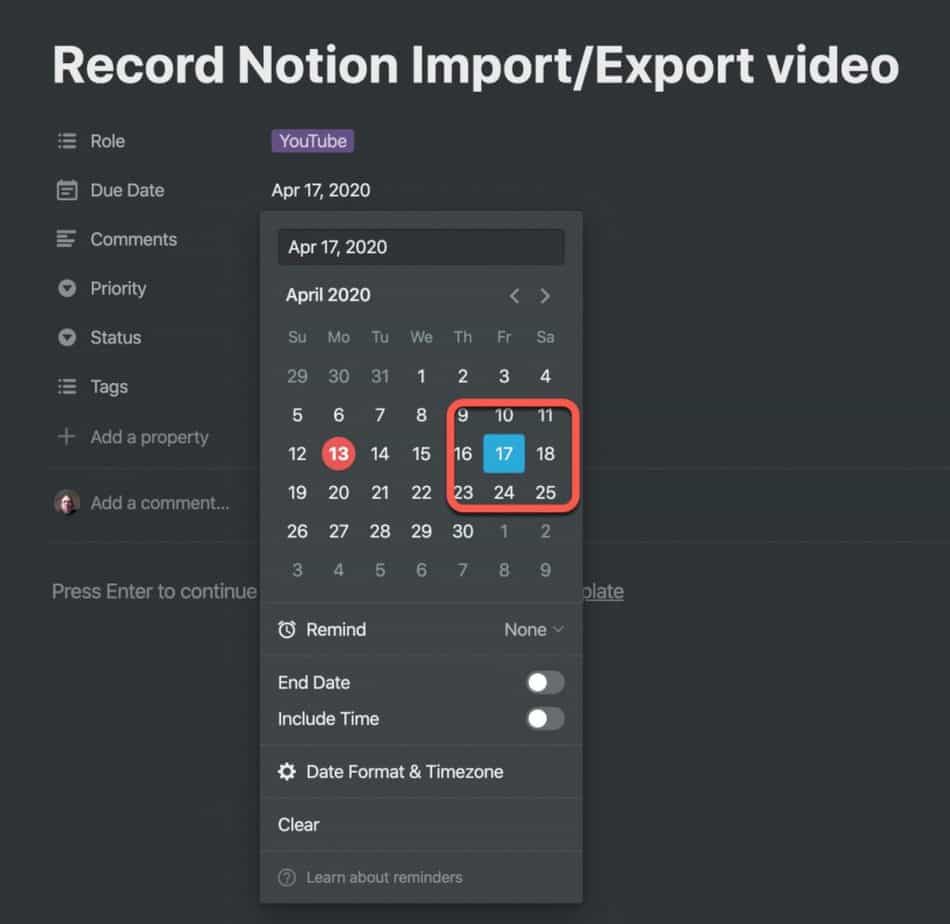 Make your changes. In the case of my example, I will change the date from April 10th to April 17th. Once you have finished making your changes, close the page.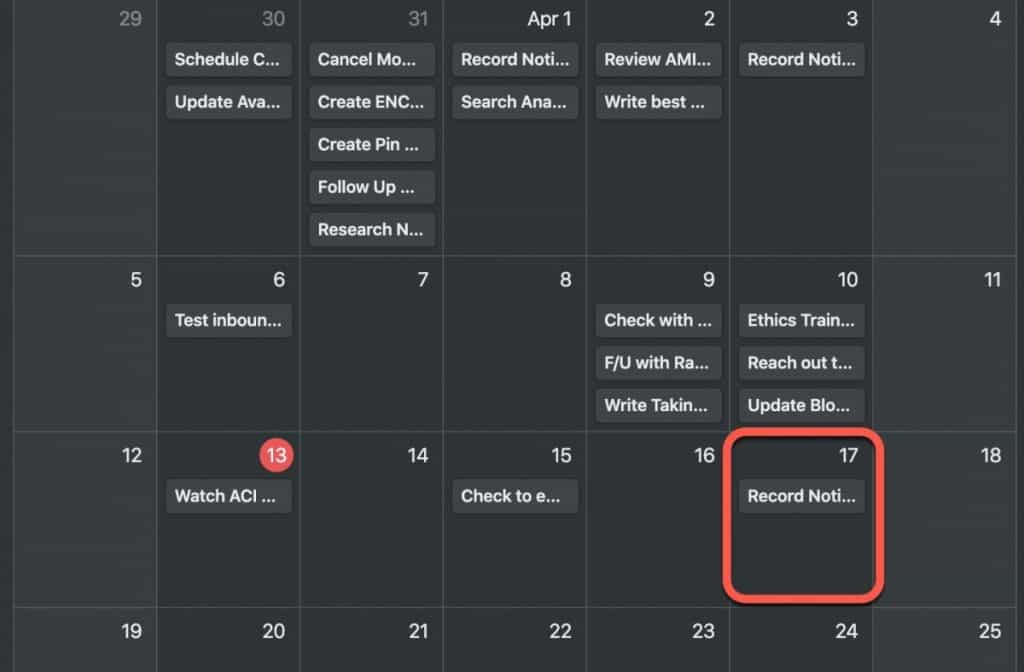 Your entry will now reflect the changes you made. In my case, the entry is now on April 17th.
Changing Back to Table View from Calendar View
What if you want to see your calendar view in table view again? Don't worry, it's very easy to move between views once you have set them up.
To change the view of your table from calendar view to table view in Notion, do the following: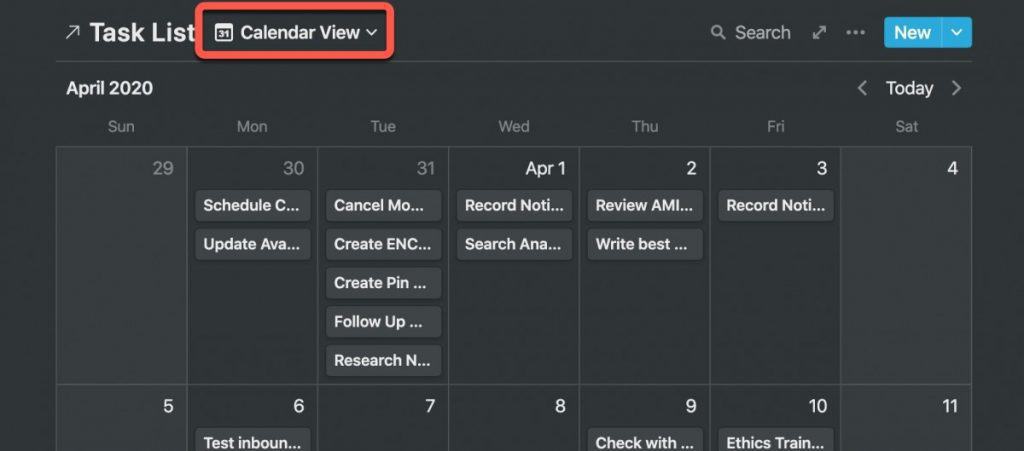 Click on the "Calendar View" button.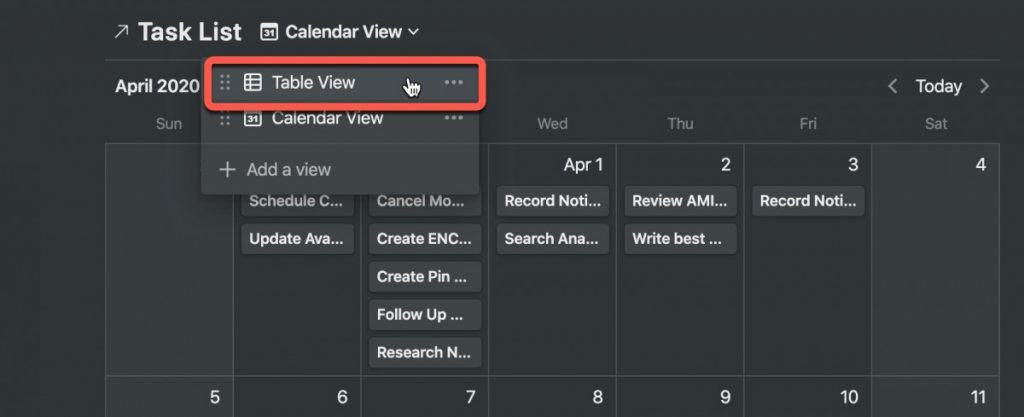 A drop-down menu will appear containing the views you have set up for the table. Select your table view by clicking on it (in my example, I named my table view Table View).

Your table will show as a table.
Summary
As you can hopefully see from this tutorial, you can view your Notion tables and databases in a variety of ways. Calendar views allow you to see your table from a date perspective which is not as readily visible in table view. I hope this tutorial was helpful to you. If you want to connect with me, check me out on twitter by clicking the twitter button below:
Good luck!
Want More Tips and Tricks? Subscribe to our Newsletter!
If you haven't already subscribed, please subscribe to The Productive Engineer newsletter. It is filled with tips and tricks on how to get the most out of the productivity apps you use every day. We hate spam as much as you do and promise only to send you stuff we think will help you get things done.
Check Out Our YouTube Channel!
We have a YouTube channel now and we are working hard to fill it with tips, tricks, how-tos, and tutorials. Click the link below to check it out!
Check out our Resources Page
Check out our resources page for the products and services we use every day to get things done or make our lives a little easier at the link below: