We love to take notes and write documents – and no software tool does this better than Google Docs and Notion. 
Google Docs is the default way to write documents and share them online. Many businesses, schools, and individuals use Docs daily to power their work. Teams particularly love Docs for its brilliant real-time collaboration features, allowing multiple users to work on documents together. 
However, among productivity enthusiasts, a new king is emerging. Notion aims to replace Google Docs as the default productivity powerhouse of businesses and individuals.
What is Notion? How does it compare to Google Docs? Which should you use as your productivity platform? 
In this article, we'll explore the similarities and critical differences between Google Docs and Notion – ultimately helping you decide which to choose. 
What is Notion?
Notion is an all-in-one productivity platform that allows you to record information and share ideas with your teams.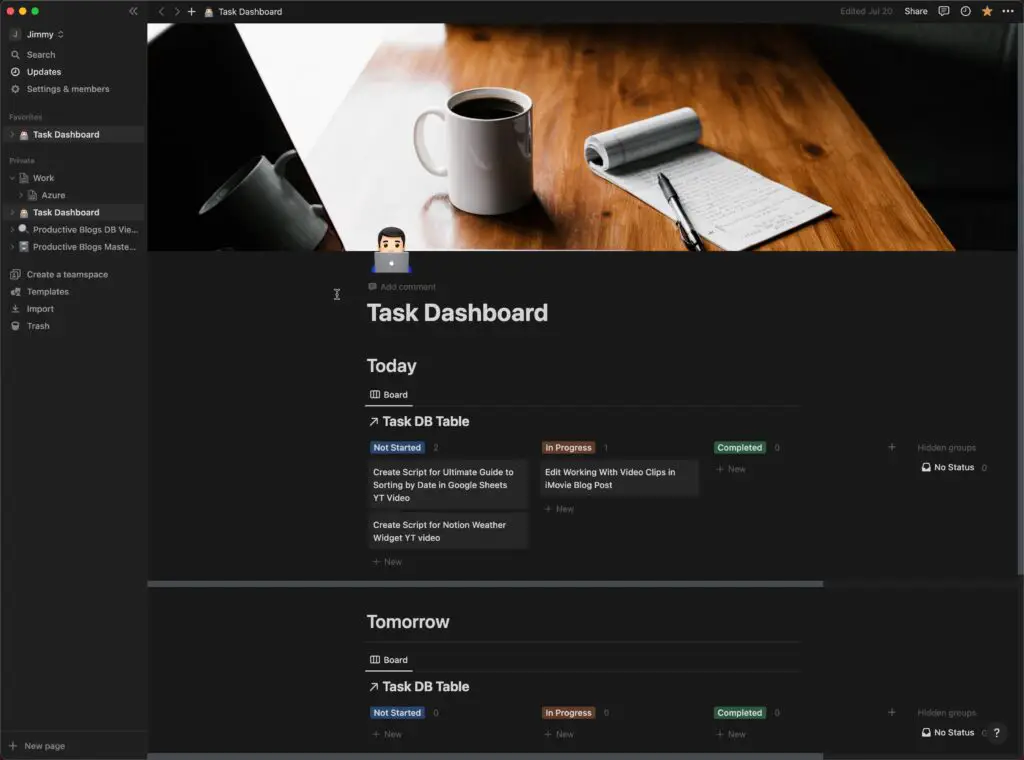 This application uniquely approaches notetaking and productivity – offering teams and individuals a customizable workspace to store ideas.
All content is stored in the cloud and can be accessed through the web or Notion's desktop & mobile. Anyone within your organization can access and edit pages if a workspace's owner has granted them the proper permissions. 
Documents are organized as pages where these notes can be linked together through linked blocks. You can even sync content such as text and images to reference and display up-to-date information on multiple pages. 
Each page and note is built from distinct blocks, allowing you to add rich content to your documents easily. These notes can then be stored in a wiki-style format for easy organization.
Notion is particularly popular with students as it offers a brilliant workspace to store class notes, see your calendar, and even manage a smart to-do list. 
Notion: Strengths and Weaknesses
Here's a brief critical assessment of this platform: 
Strengths
Notion is one the best platforms out there for organizing documents. The ability to add pages to databases, sync blocks, and more makes it easy to build an interconnected web of knowledge. 
The block-by-block approach to writing documents allows you to take attractive notes fast. Users can spend less time formatting and more time focusing on their work. You can even write equations in LaTEX and insert them directly into your documents. 
Many out-of-the-box blocks are beneficial. For instance, databases are a well-implemented way to organize information while embedding files like PDFs and videos is as easy as inserting a link.
Weaknesses
Notion's formatting options are minimal. You only have a choice of three fonts, and you can't independently change how sections of text look either. You can't even adjust text alignment. 
Notion is incredibly powerful – but can often seem to lack focus. As Notion does so many things, it's not the best in class for any single functionality. You'll need to be a fan of the platform's extensive productivity tools to benefit from Notion fully.
What are some of Notion's key features? 
Here are some of the most important features that Notion offers to productivity users: 
Take notes and store key documents
Design an easy intranet or internal wiki for important company documents
Publish articles and other text content to share on the web
Collaborate with your team on designing Notion pages and writing documents
Integrate calendars, kanban boards and databases into your Notion pages
Third-party tools like Super.so can even allow you to build a website using a Notion workspace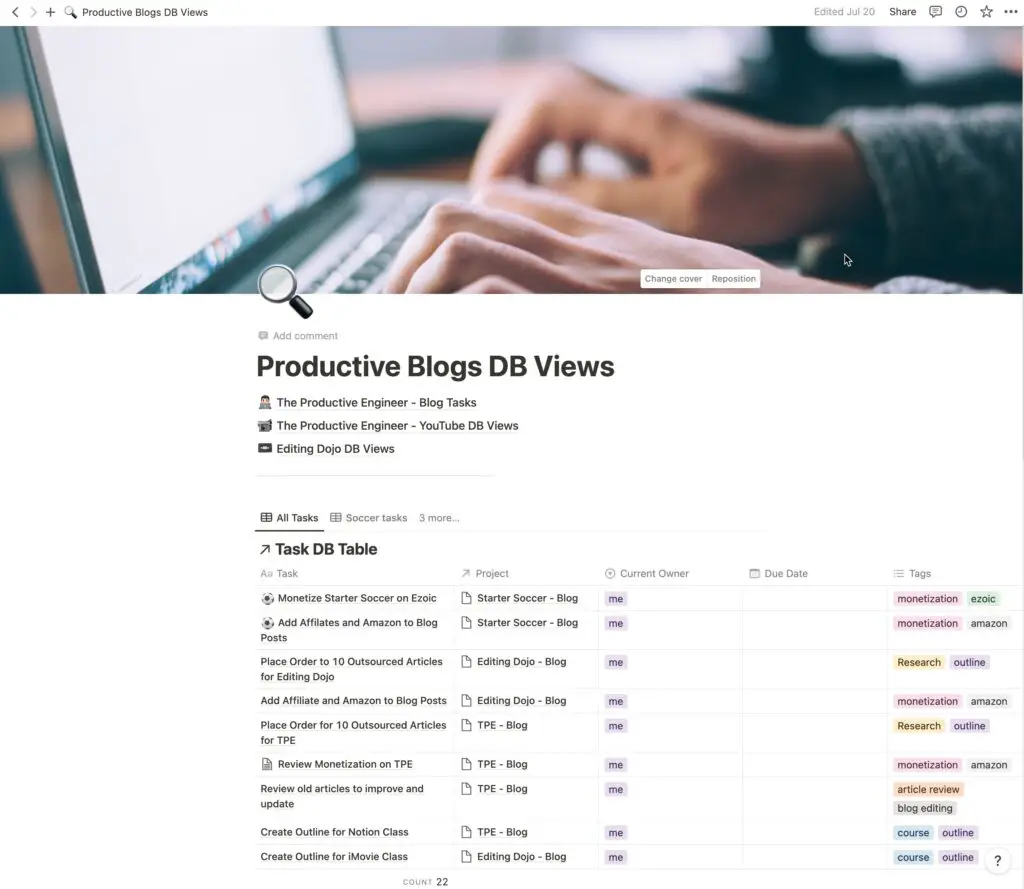 Notion's functionality extends far beyond word processing and remote collaboration. It helps you organize and present important information and create user-friendly knowledge banks for your business. 
What is Google Docs? 
Google Docs is an online word processor that allows users to collaboratively write documents for sharing online or printing.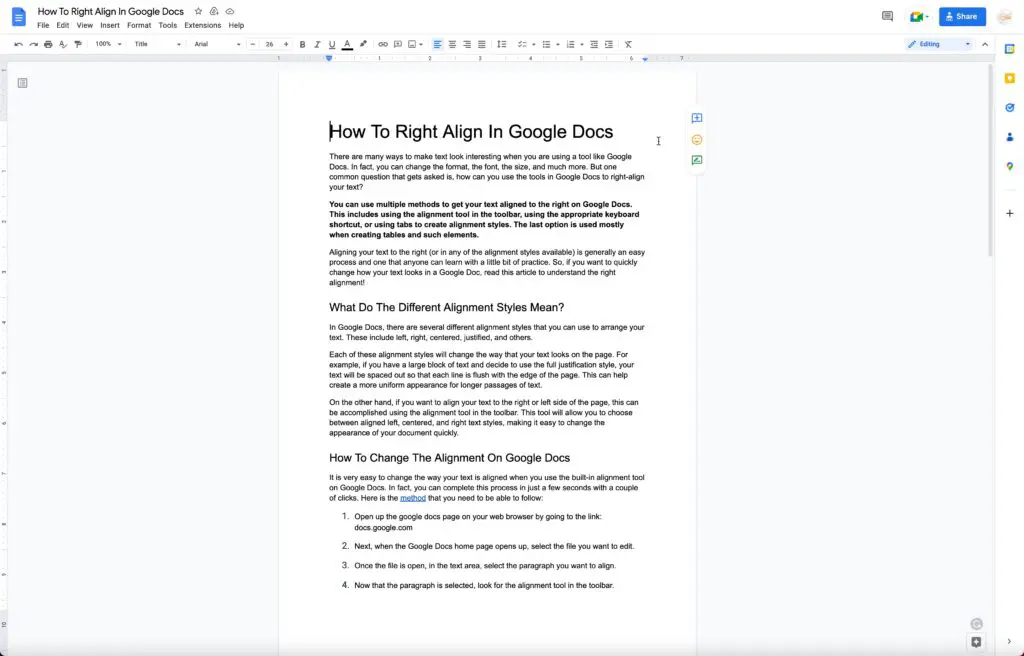 It was designed as a web alternative to the ever-popular Microsoft Word – however, the real-time collaboration and commenting tool are still unmatched amongst productivity tools. 
The best way to compare Google Docs to Notion is to discuss the different use cases for each application. 
Google Docs thrives when writing long-form documents like articles, reports or blog posts. In fact, I'm writing this very post in Google Docs. It's a robust word processor for those who prefer a cloud-based alternative to options like MS Word or LibreOffice. 
However, Google Docs isn't a productivity platform in the same way that Notion is. Docs save documents into a Google Drive folder but lack any organizational capabilities above that. 
Drive folders make for clumsy knowledge banks, and businesses looking to create an internal wiki shouldn't use Google Docs.  
Google Docs: Strengths and Weaknesses
What are the advantages and disadvantages of Google Docs when compared to Notion? 
Strengths
Google Docs is a brilliant word processor for long-form text. It's much easier to format your content to look exactly right for printing or sharing online. 
Docs integrate well with other Google productivity tools – including Sheets, Slides and Google Drive. If you actively use these applications, you'll find integrating content easier with Docs. 
Google Docs has a simple and intuitive interface. There isn't much of a learning curve – and anyone can get started composing documents instantly.
Weaknesses
Google Docs lacks any productivity features to provide value to those wanting to organize their information or create wikis. 
While Docs is a great tool for long-form content, it's not the best note-taking app. Notes tend to get lost in your Google Drive and it takes longer to format documents than in Notion.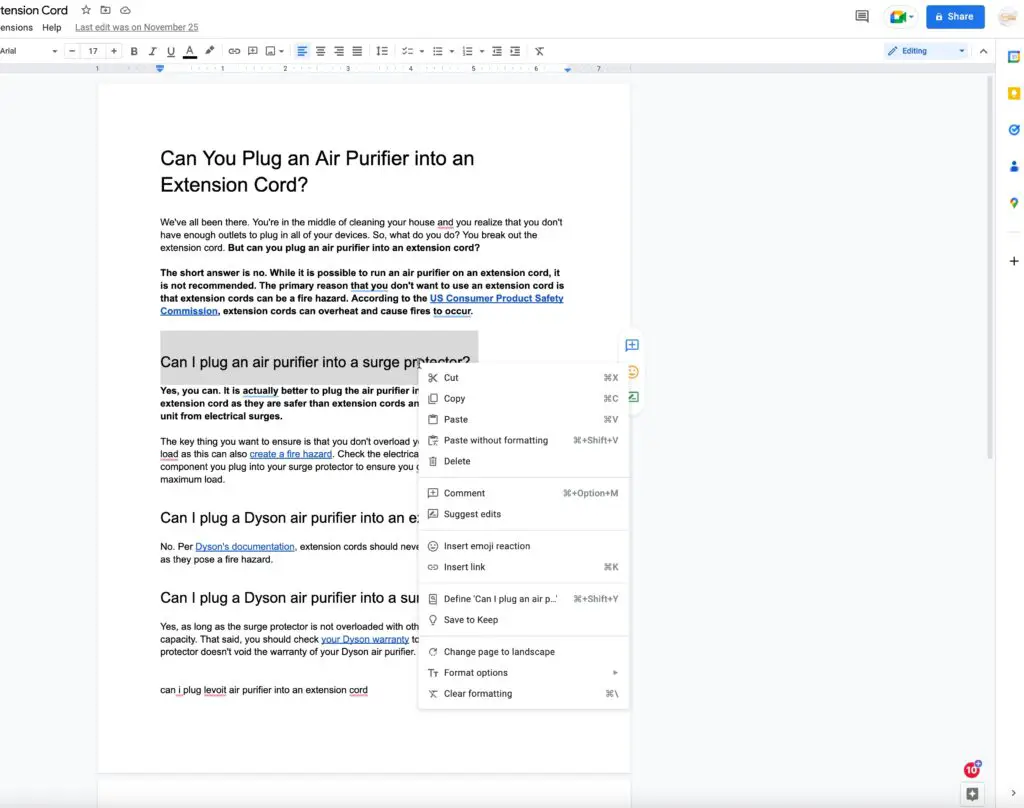 Notion vs Google Docs: Feature-by-Feature Comparison 
| | | |
| --- | --- | --- |
| Feature  | Notion  | Google Docs |
| Take notes | Yes | Yes |
| Basic formatting | Yes | Yes |
| Advanced formatting and spacing | No | Yes |
| Font control | Limited | Yes |
| Database support | Yes | No |
| Kanban Style Boards | Yes | No |
| Image Galleries | Yes | No |
| Integration with Google Workspace (Drive, Sheets etc.) | Yes | Yes |
| Integration with Google Calendar | Yes | Yes |
| API Support | Yes | No |
| Publish wikis and knowledge bases online | Yes | No |
| LaTEX Equations | Yes | No |
| Synced blocks | Yes | No |
| Pricing | From $4 a month/Free for Students | Free/ With Google Workspace from $6 a month |
Notion vs Google Docs Comparison Table
Notion vs Google Docs: Which is the best productivity tool for you? 
Should you use Google Docs or Notion? The use cases for these two tools are entirely different – and so the answer will depend on how you use your productivity platform. 
For long-form texts, articles, and reports, Google Docs is still king – especially if you want to collaborate with others in real-time. If you don't need to organize these documents in a database, you probably won't benefit from Notion's page hierarchy.
However, if you're looking to build wikis or store lots of information and notes, we recommend Notion. Businesses regularly use Notion to build their knowledge bases and internal wikis. You can even use Notion to power your business's website. 
If you're a student, why not give Notion a go? By signing up with your .edu or .ac email address, you can use a Personal Pro plan for free. It's one of the best tools for taking class notes and keeping track of your tasks. 
Whichever path you take, check out the rest of our blog to find some cool productivity hacks and tricks to get you started!
Our Favorite Products to Improve Your Productivity
Logitech MX Master 3 Advanced Wireless Mouse, Ultrafast Scrolling, Ergonomic, 4000 DPI, Customization, USB-C, Bluetooth, USB, Apple Mac, Microsoft PC Windows, Linux, iPad - Graphite
Keychron K2 Version 2 Wireless Gaming Mechanical Keyboard, Bluetooth/USB Wired Compact 84 Keys RGB LED Backlit N-Key Rollover Aluminum Frame for Mac Windows, Gateron G Pro Brown Switch
Elgato Stream Deck XL – Advanced Studio Controller, 32 macro keys, trigger actions in apps and software like OBS, Twitch, ​YouTube and more, works with Mac and PC
CalDigit TS4 Thunderbolt 4 Dock - 18 Ports, 98W Charging, 3x Thunderbolt 4 40Gb/s, 5 x USB-A, 3 x USB-C (10Gb/s), 2.5GbE, Single 8K or Dual 6K 60Hz Displays, Mac, PC, Chrome Compatible with 0.8m Cable
Apple AirPods Max Wireless Over-Ear Headphones. Active Noise Cancelling, Transparency Mode, Spatial Audio, Digital Crown for Volume Control. Bluetooth Headphones for iPhone - Space Gray
BenQ ScreenBar Plus e-Reading LED Computer Monitor Light Lamp with Desktop Dial, Auto-Dimming and Hue Adjustment, No Screen Glare, Space Saving, USB Powered, Matte Silver
Check out our YouTube Channel!
Can't Remember Your Passwords? You Need 1Password!