Notion is a very powerful productivity tool that allows you to create and customize content in a variety of ways. Perhaps one of the most powerful ways that Notion allows you to customize is via templates. Templates allow you to create content and enable that content to quickly be replicated for multiple uses. In addition to the pre-made templates Notion offers, it also supports the ability to create custom templates.
So how do you create custom templates in Notion? Listed below are the steps needed to create a template in Notion:
Open Notion Page where you want to use the template
Create content you want to create a template of
On the page, type /template to add a template button to the page
Clear out the existing content in the Template section of the Configure Template box
Click and Drag the content you want to add to your template into the "Template" section of the Configure Template box
Once you want to use the template on the page, simply click the template button.
If you are looking to master Notion, William Nutt of Notion.vip is creating a new course: Notion A-to-Z. Notion A-to-Z is a masterclass on all things Notion and is a must if you want to truly master Notion. Notion is actually coming out with a Notion certification for everyday users and William is the person developing it for Notion. What better way to prepare than to take William's course? For more information about the course, please visit the link below:
Notion A-to-Z – From the creator of Notion VIP and Notion's expanding certification programs
If you are just starting out with Notion and aren't sure where to get started, you really need to check out my comprehensive beginner's guide to Notion. It goes through all things you need to know to get started the right way. Enclosed below is the link to the guide:
Link to Beginner's Guide to Using Notion With Screenshots
If you are looking for some Notion tips, check out our article containing tips to help you become a power user of Notion at the link below:
Let's get started with the tutorial on how to create a custom template in Notion.
Open the Notion Page Where You Want the Template to Appear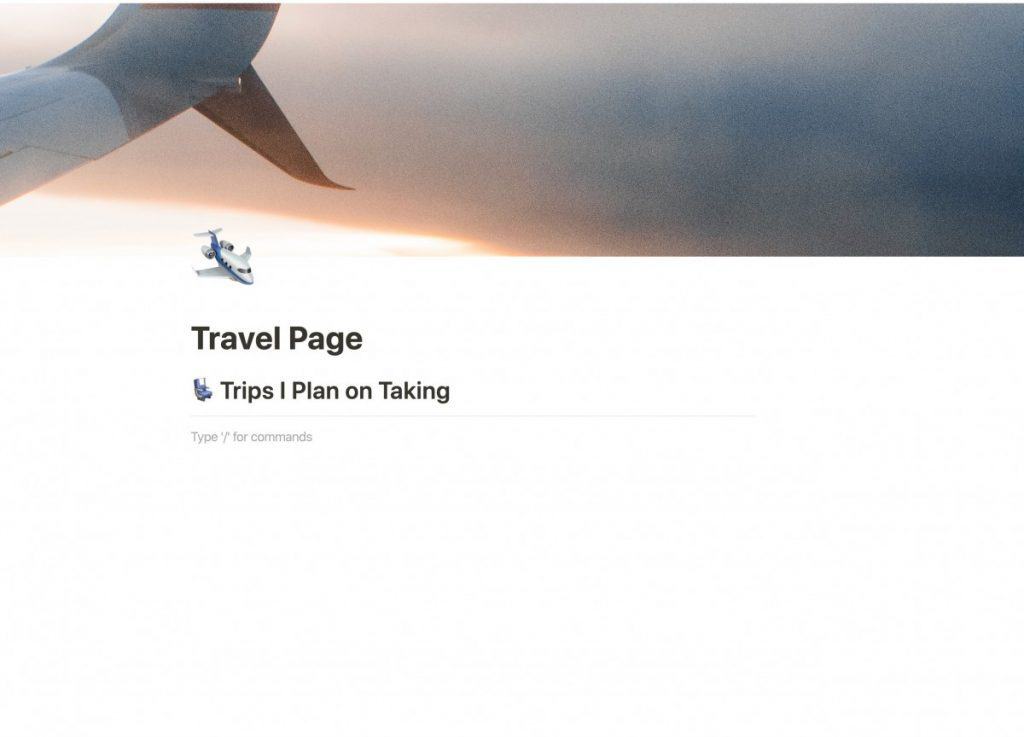 Open up Notion. Navigate to the page that you want the template to appear.
Create Content You Want to Create a Template of
This part is up to you in terms of what type of content (to-dos, boards, pages, etc) you want in your template. For the purposes of this tutorial, I will be creating a page that I will turn into a template.
To create a new page in Notion, do the following: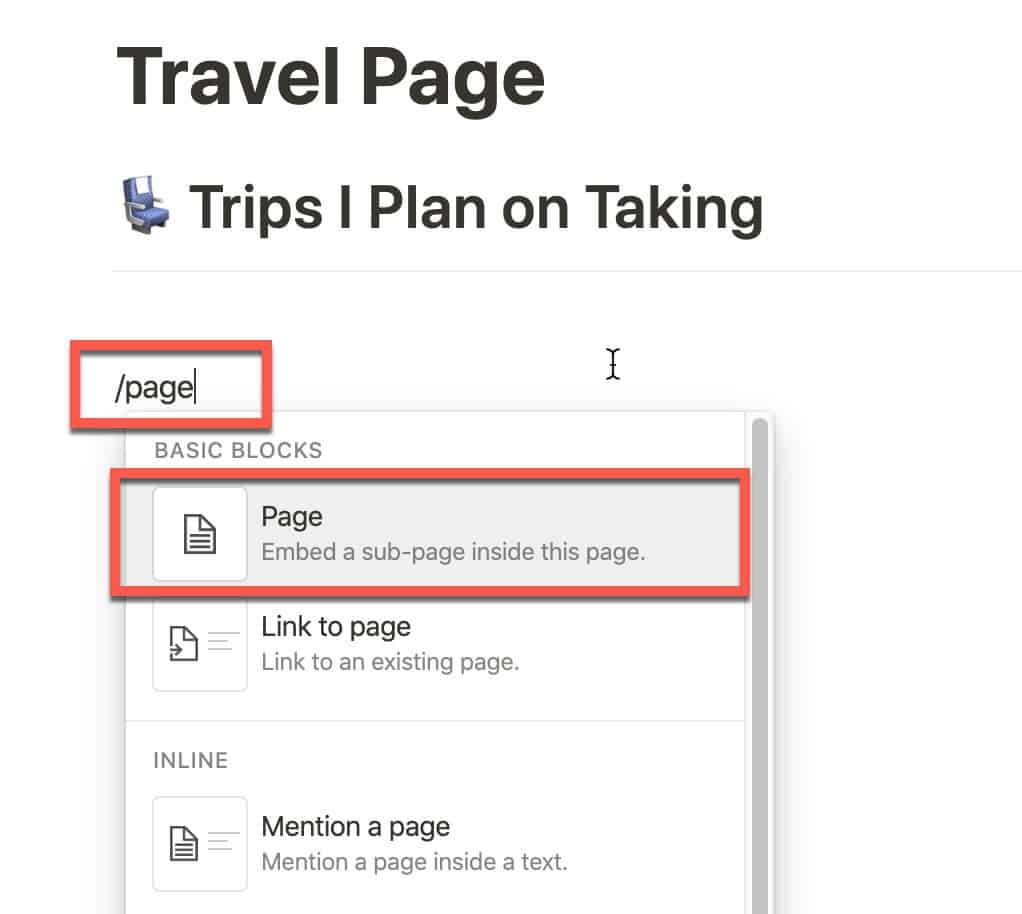 Type /page in the body of your Notion page and select the Page option to create a new page in Notion.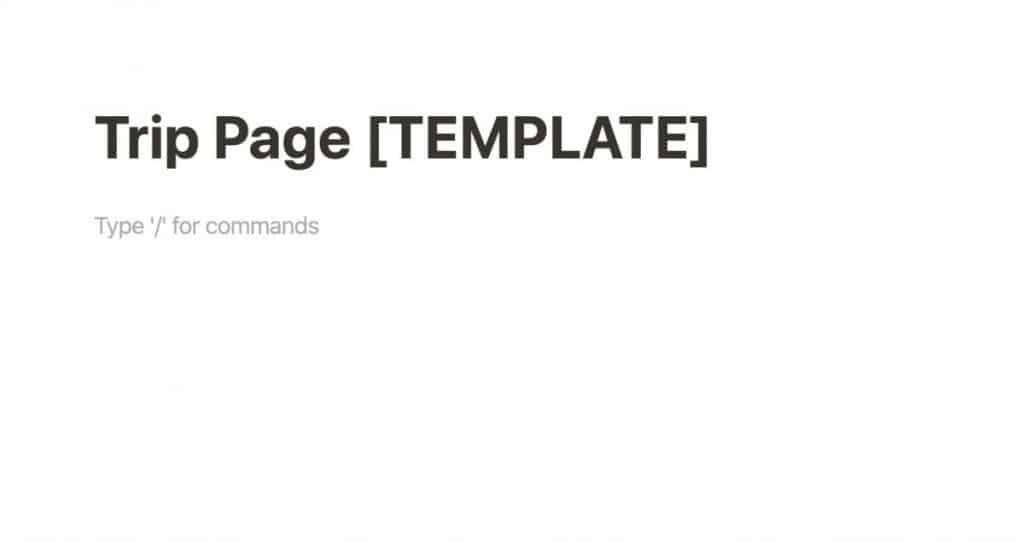 A new page will appear. Give your page template a title and press Enter.
Next, add the content you want in your template page. For this example, I will be adding a to-do list so let's add it.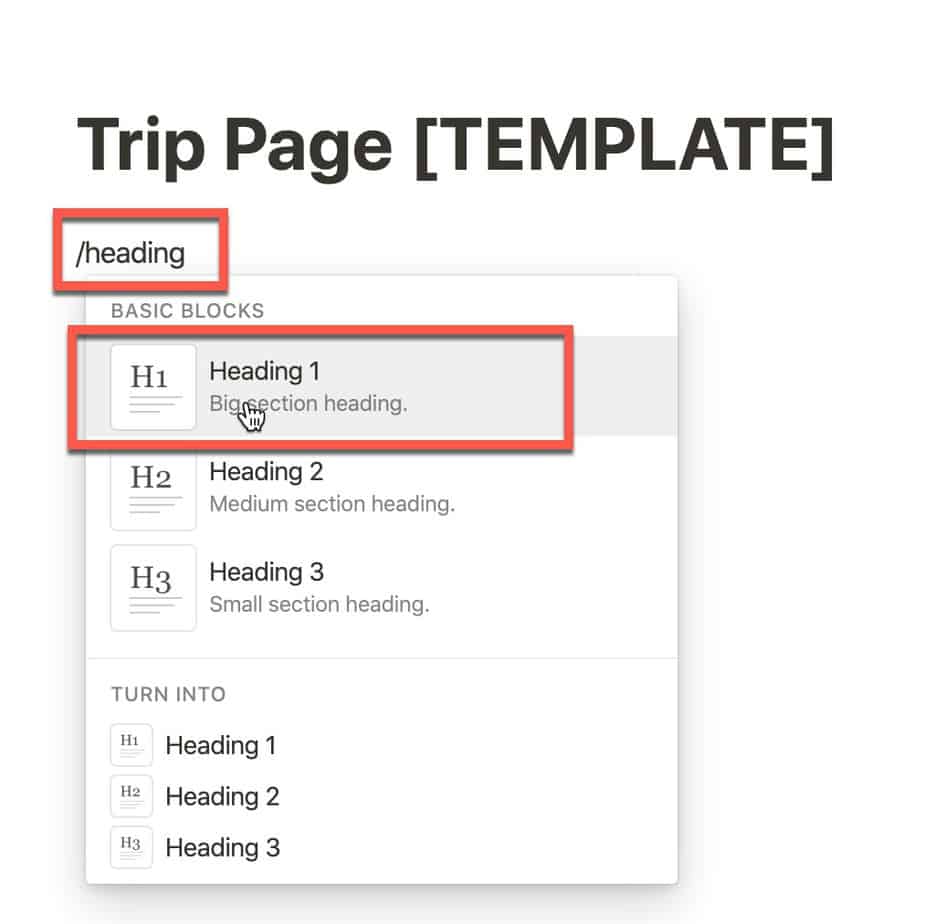 First we will add a heading to our to-do list by typing /heading and selecting Heading 1 from the drop-down menu. Type in the name of your to-do list and press Enter. Now, for the sake of a cleaner looking page, let's add a divider to separate the heading from our list of to-dos.
To add a divider line to a Notion page, do the following:
Click where you want the divider line and type /divider and select the divider block.

Now we can add our to-do list. To add a to-do list to a page in Notion, do the following: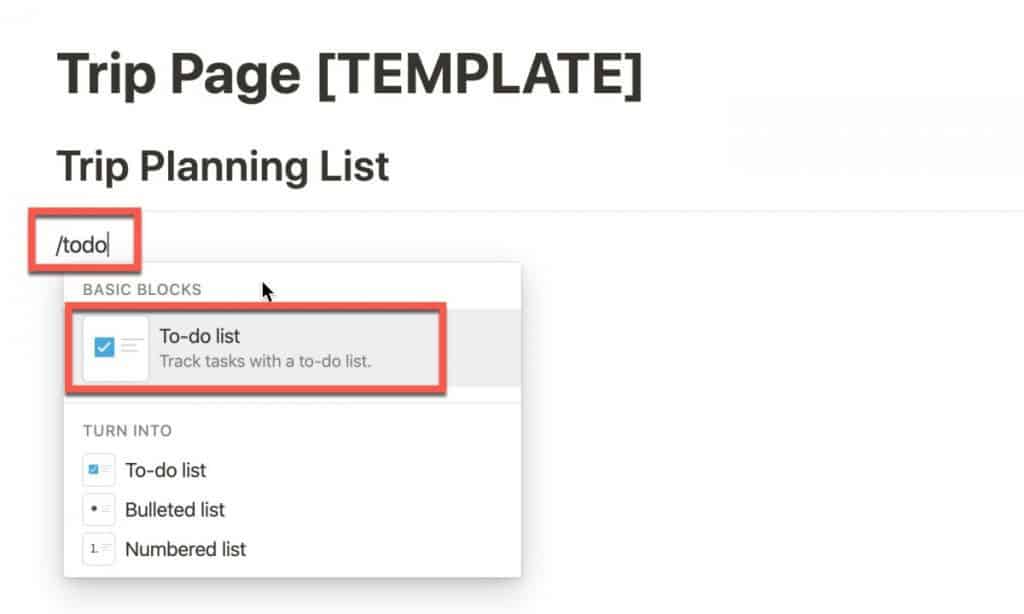 Click inside the body of your Notion page and type /todo and select the To-do list block.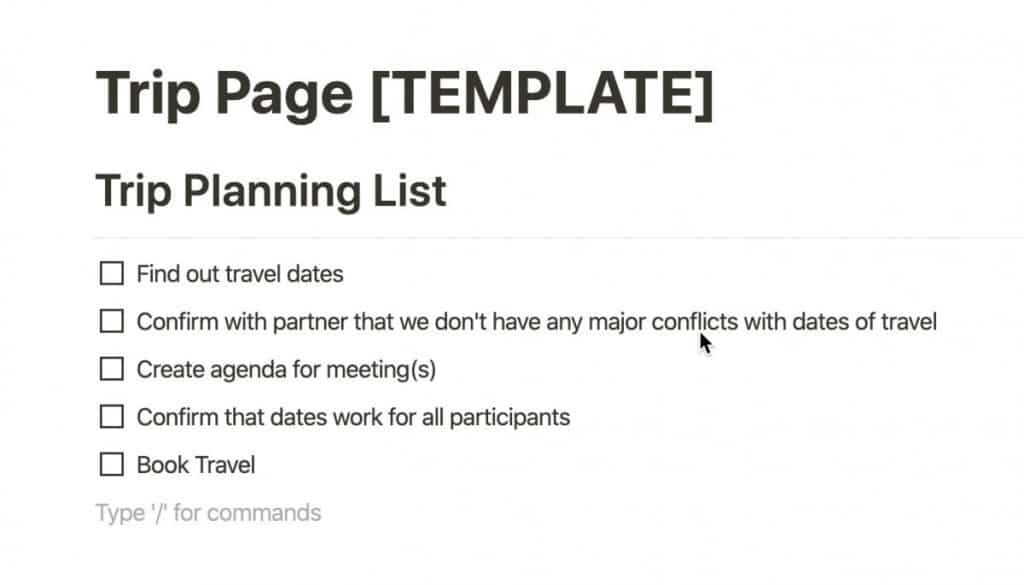 Enter some sample to-dos for testing purposes as I have done in the screenshot above.
Next, let's add a table that will contain our travel confirmation number and dates of travel. To add a table to a page in Notion, do the following: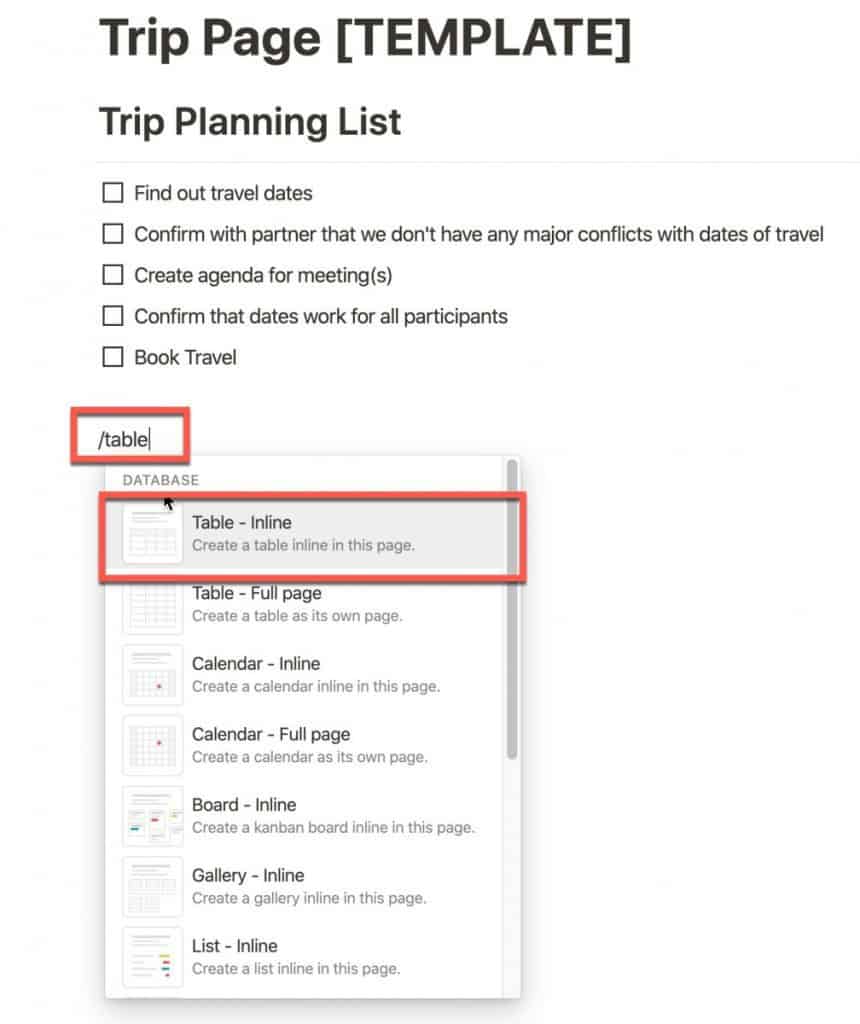 Click where you want your table and type /table and select Table – Inline.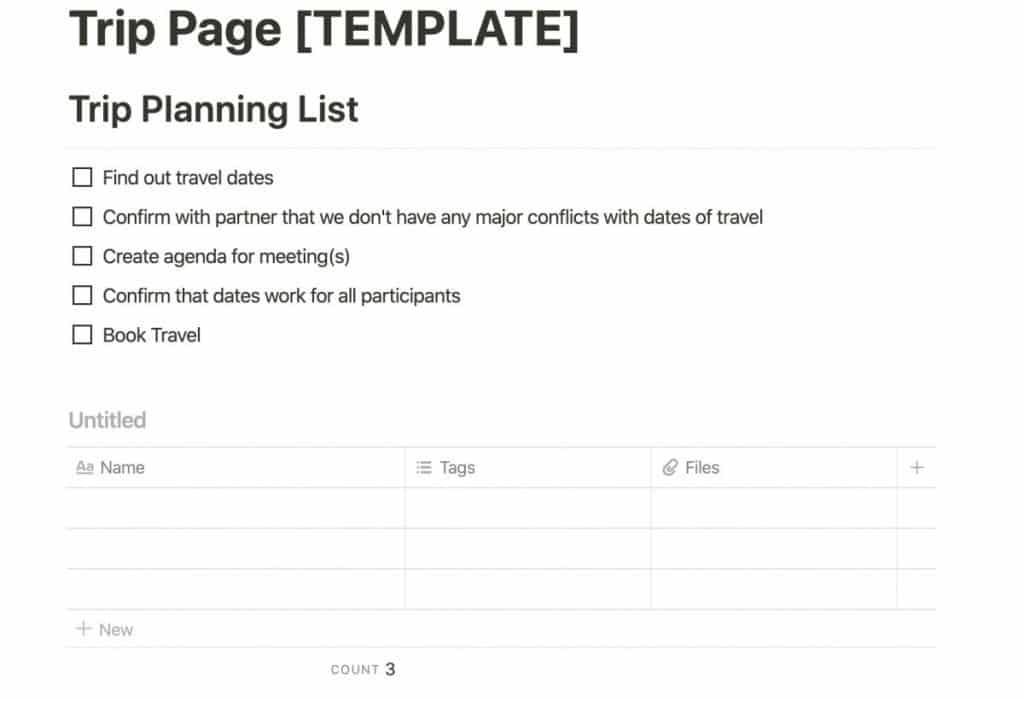 A table should appear on the page.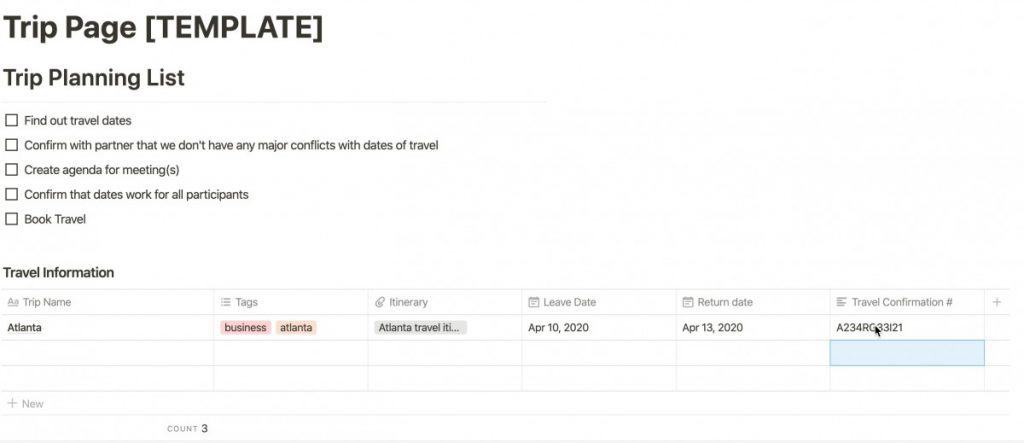 Populate the table with data as shown in the above screenshot. Please note that I only put the dummy data into the table to show you what it might look like when you actually use the template.
Now we will create a template for these blocks on our travel page.
Making the Custom Template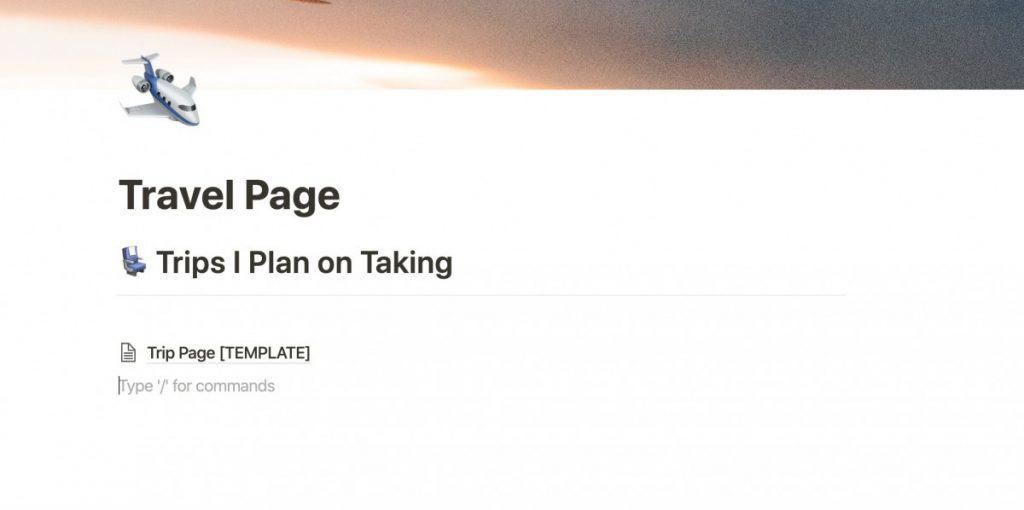 Navigate back to your main page (I have included a screenshot of my main page above) where you want to set up your template button.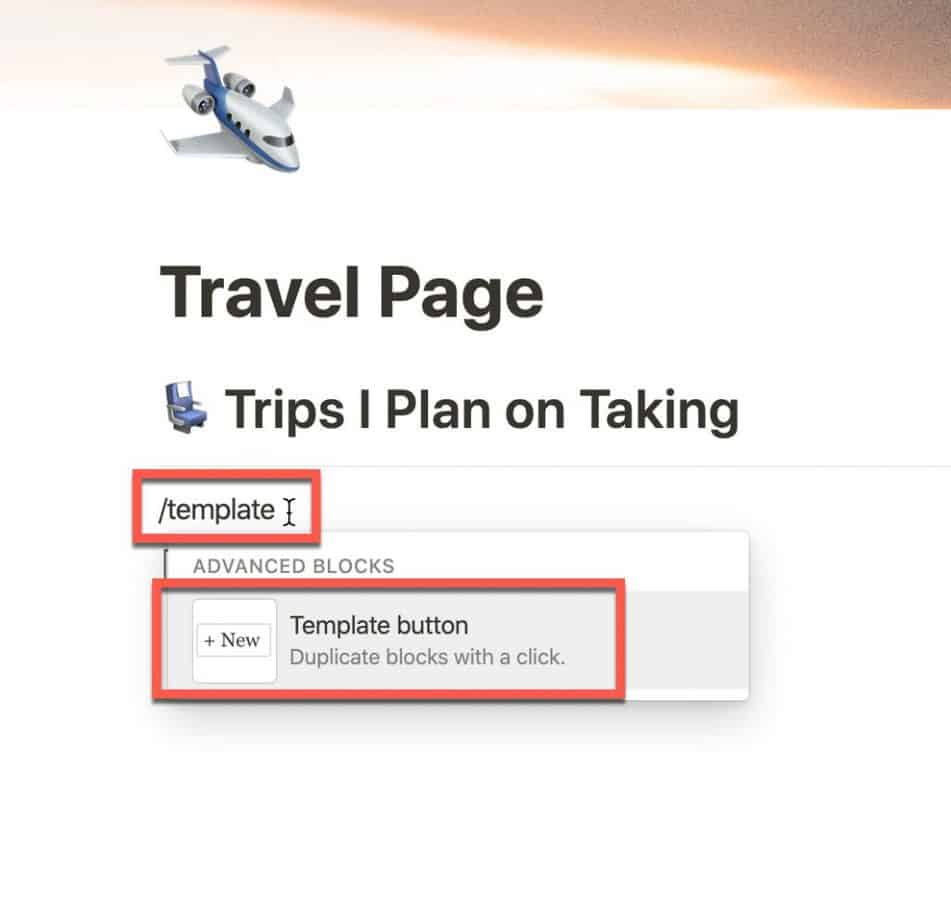 Click in the body of your page where you want the template button to appear and type /template. Select the Template button block.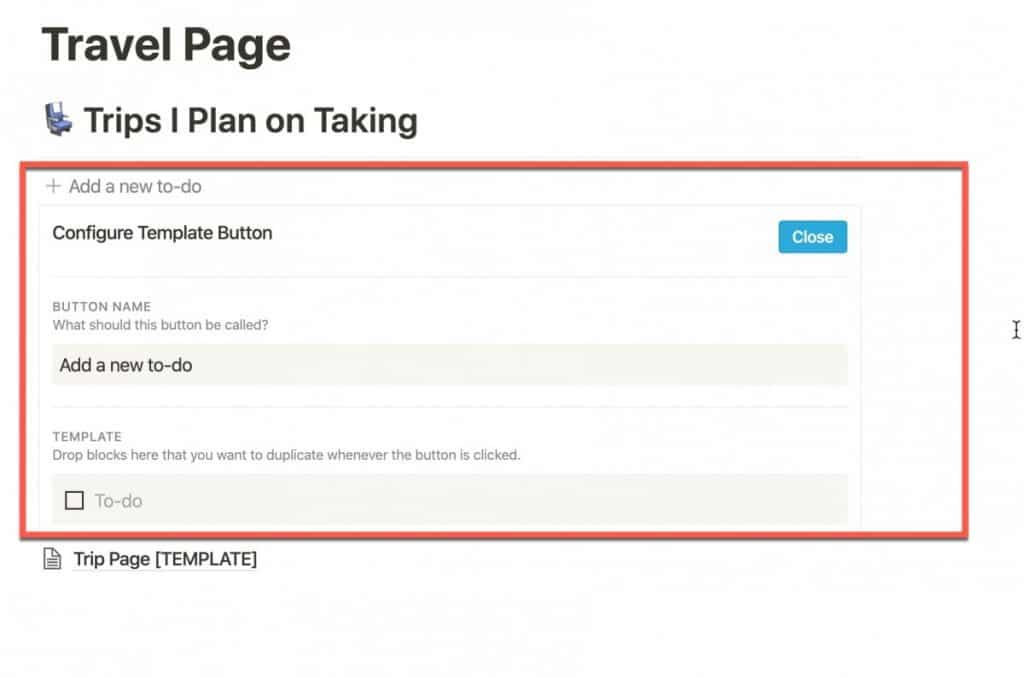 Your page should now look similar to the above screenshot with the Configure Template Button template appearing as shown in the red box.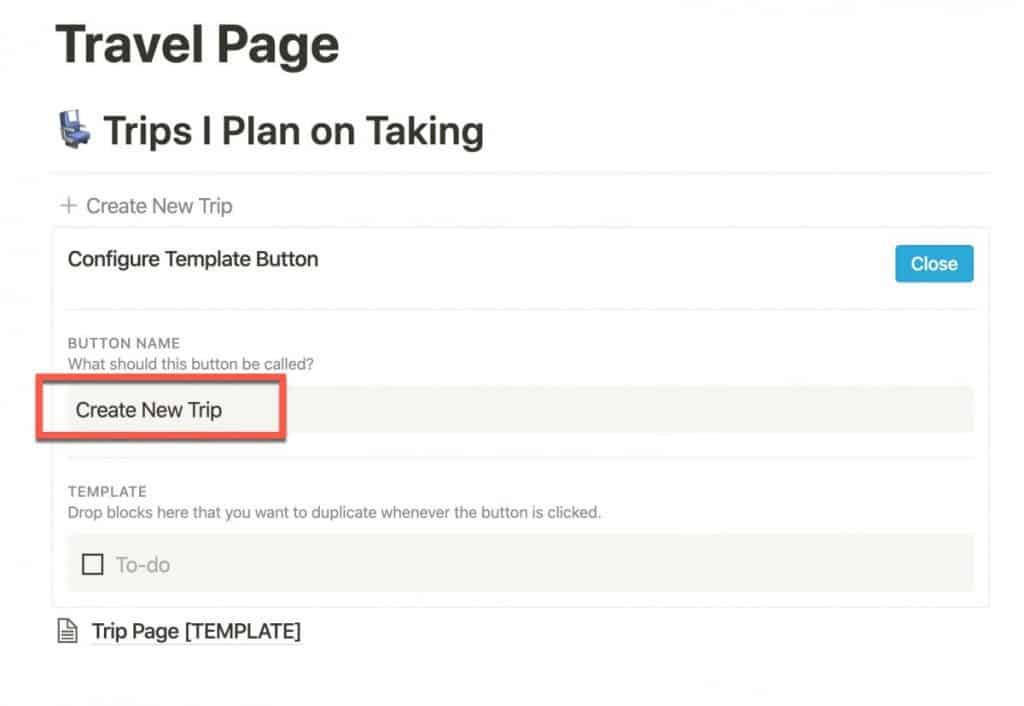 In the shaded box, type in the name you want to give your button. For the tutorial, I will use "Create new trip".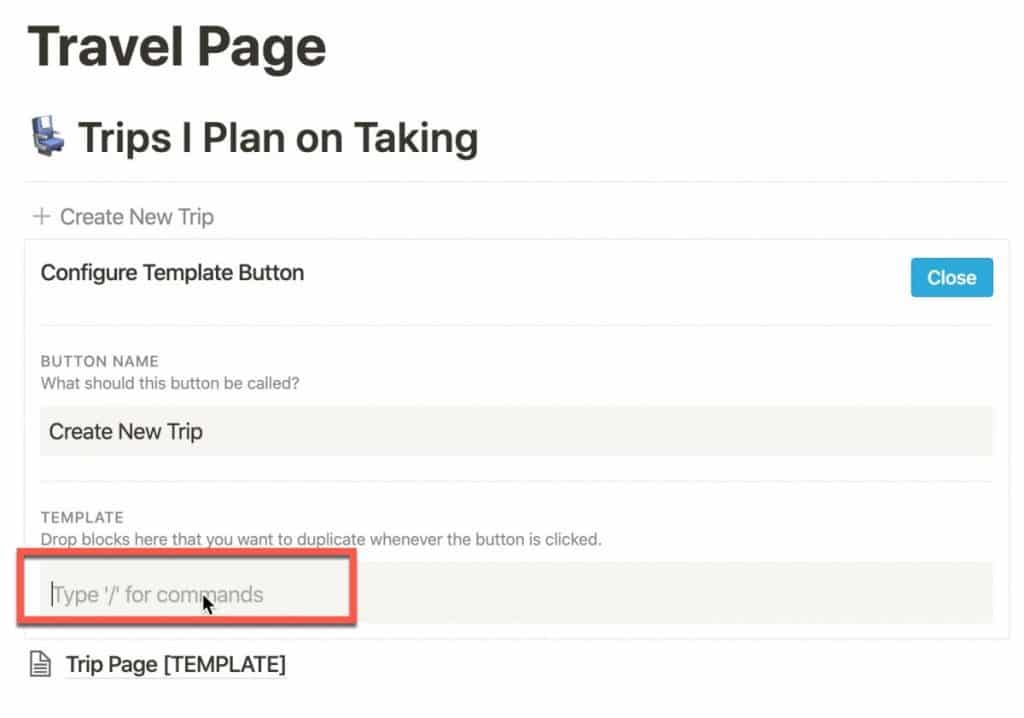 Next, backspace out the existing to-do in the shaded area under TEMPLATE.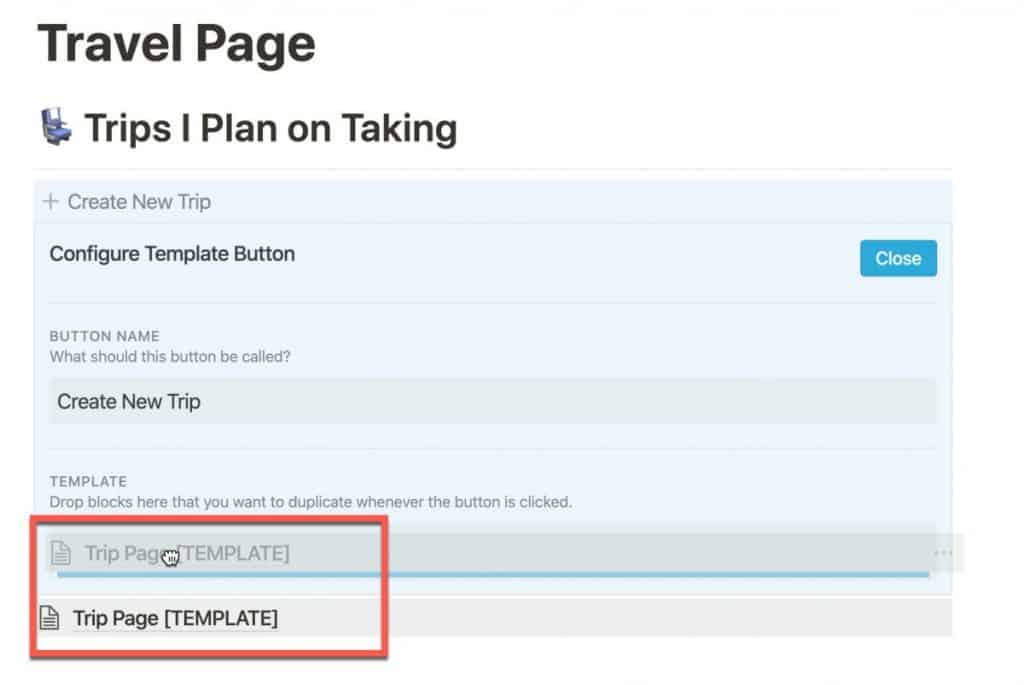 Now, to add our page to the template, simply click and drag the template page into the TEMPLATE section of the Configure Template Button.
Your template page is now part of the template button. Click the "Close" button to complete the configuration of the template button.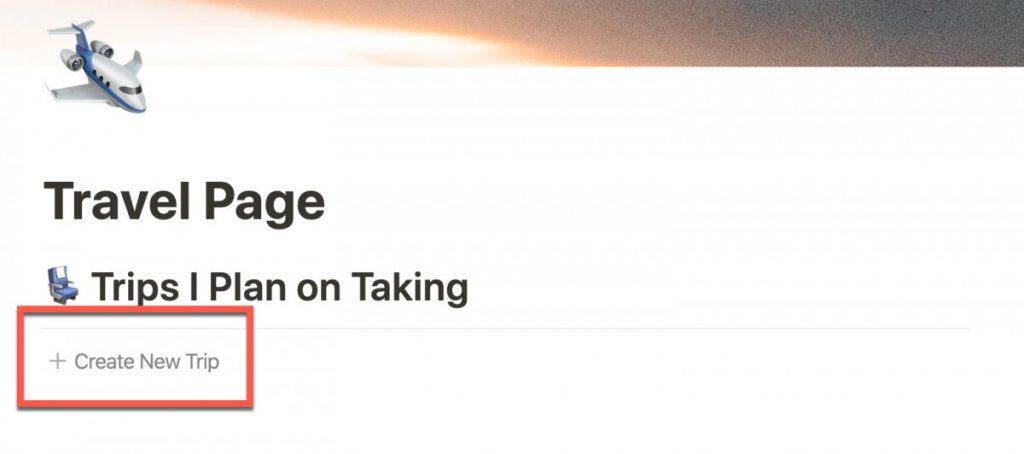 You should now see a button on your page to add your template (mine is shown in the screenshot above).
To create a page based on your template, click on the template button. A new page should open with your template pre-populated.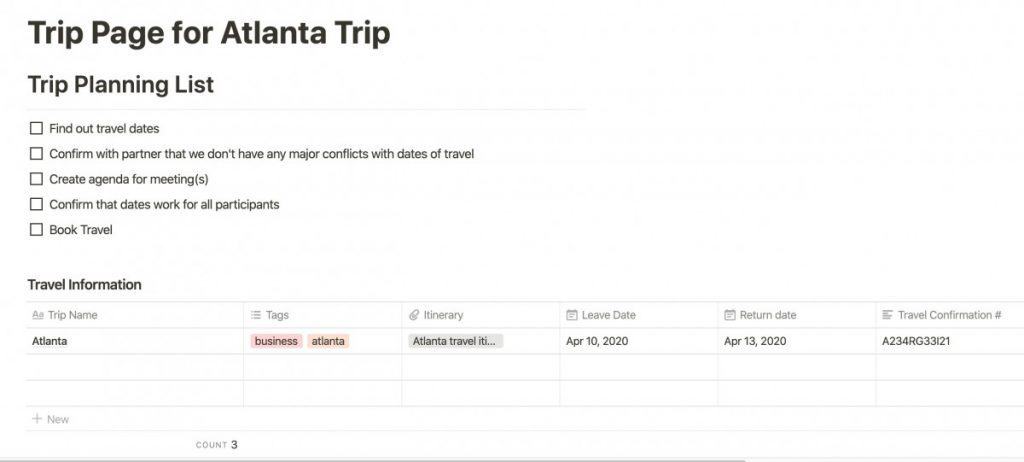 Change the title of your page from template to a new name. Go back to your main page.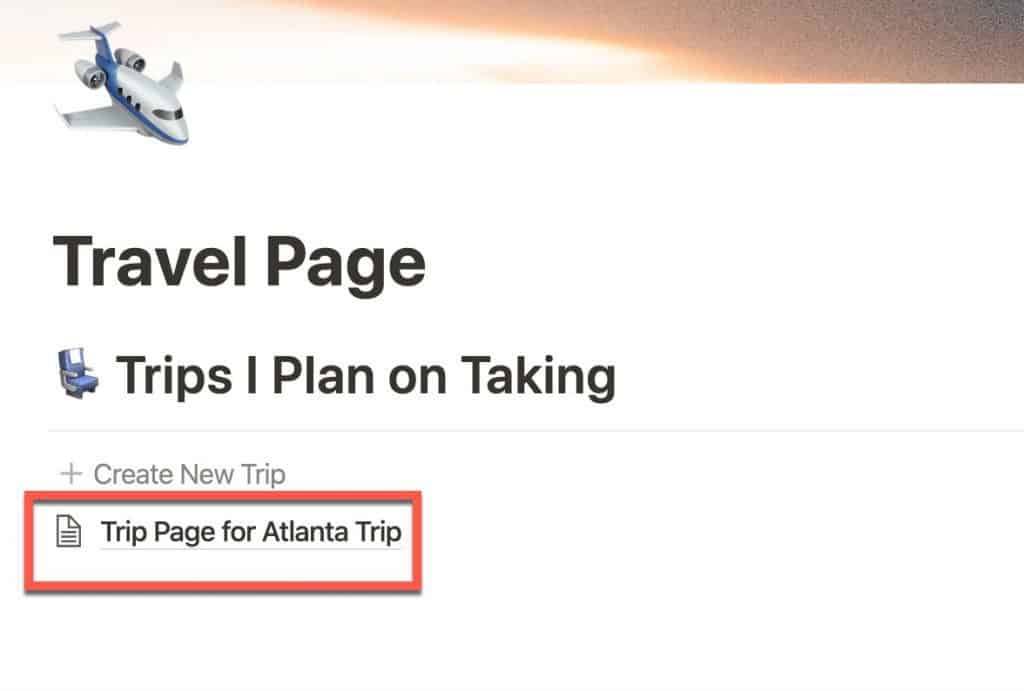 You should now see your page with a new name.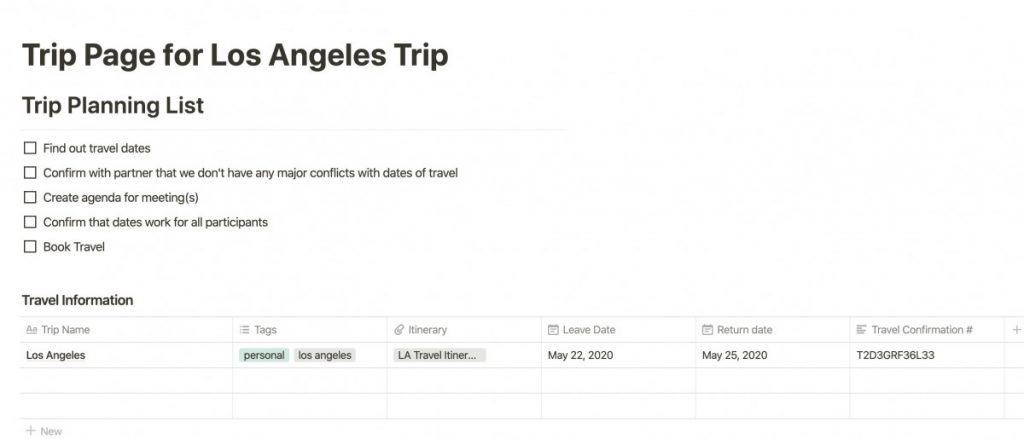 Create a second page by clicking the template button again. Fill in the template with new data.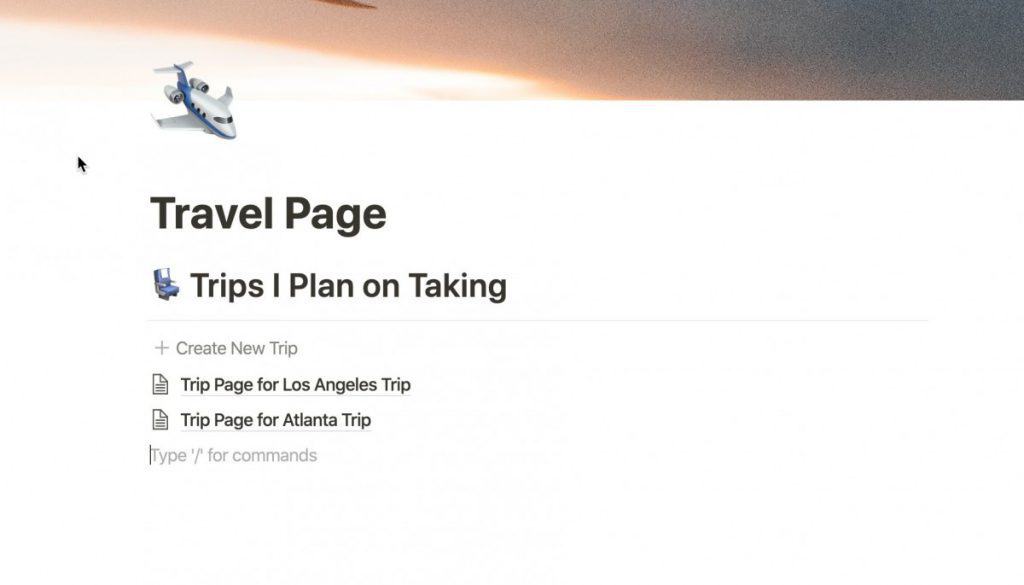 Go back to your main page and you should see two pages you created with the same template. Templates are pretty awesome to use once you get the hang of them.
If you want to add time blocking to your Notion Task Management setup, check out my guide to Time Blocking in Notion
If you are looking to learn on the go, Audible is for you. Audible has a huge library of audiobooks on a variety of topics and listening to audiobooks is a great way to learn on the go. Audible includes podcasts and Audible Originals as well. For more information on Audible, click the link below to get your first 30 days on Audible for free:
Audible – Your First Audiobook is On Us
Summary
Creating templates using the template button functionality can really speed up your workflow inside Notion. The ability to create a template that can contain multiple blocks of content and reuse it over and over again is very powerful. I hope this tutorial was helpful to you!
Want More Tips and Tricks? Subscribe to our Newsletter!
If you haven't already subscribed, please subscribe to The Productive Engineer newsletter. It is filled with tips and tricks on how to get the most out of the productivity apps you use every day. We hate spam as much as you do and promise only to send you stuff we think will help you get things done.
Check Out Our YouTube Channel!
We have a YouTube channel now and we are working hard to fill it with tips, tricks, how-tos, and tutorials. Click the link below to check it out!
Looking to Get Started Blogging or on YouTube?
Getting started can seem daunting and scary (I know it was for me) but it doesn't have to be. I was very lucky to find a program that that has helped me grow my blog to over 35,000 page views and a YouTube channel that is growing at over 100% month-over-month.
Income School is the program that I have used. I have been a member for over a year now and just renewed my membership. I cannot recommend Income School enough! For more information on Income School, click the link below:
Income School – Teaching You How to Create Passive Income from Blogs and YouTube
Check out our Resources Page
Check out our resources page for the products and services we use every day to get things done or make our lives a little easier at the link below: