While Google Docs is a great way to get things done online, you may have noticed that Google Docs can take up quite a bit of random access memory (or RAM) while running on your computer. Can this problem be fixed, and how can a user run Google Docs most efficiently?
Google Docs can use up multiple gigs of RAM on some older desktop or laptop computers. Using Google Docs with Chrome can help lessen this problem, as Chrome offers features that can reduce memory usage, and help Google Docs to run optimally.
Keep reading to learn more about how Google Docs uses RAM, how to reduce the amount of computer memory used by Google Docs, and how to save space on your device with Google.
How Much RAM Do Google Docs Take Up?
Some users have reported Google Docs or Drive using up a high amount of random access memory on their desktop or laptop computers while being run. This means that the program and the execution process are using up more of the computer's power and resources than one might expect.
How much RAM? Some users have reported well over a gigabyte of RAM being used by the process, or even 30 or more gigs. This extra memory use can slow down a computer, and make it difficult to work. While this is more common in older devices, some have reported similar problems when trying to run Google Docs on Apple's Safari browser.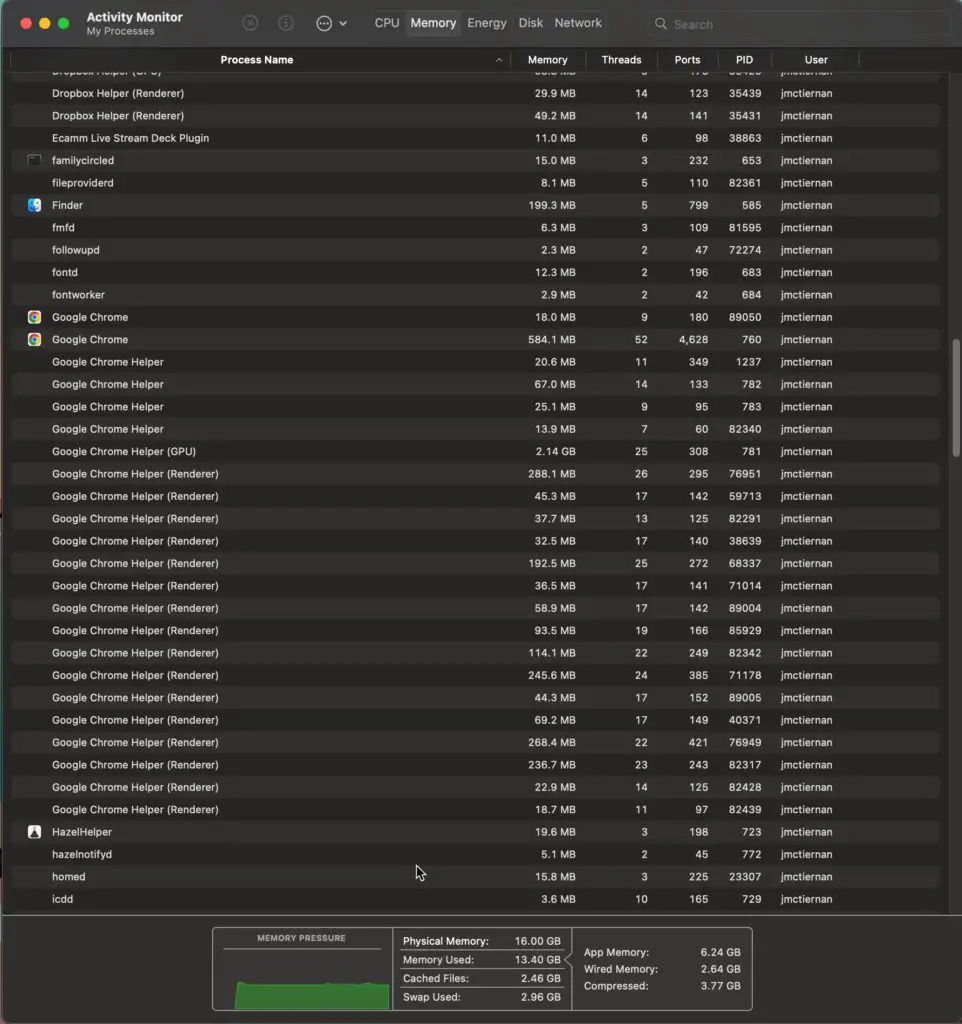 A slow computer can make work impossible, and the last thing you want to do is troubleshoot in the middle of a busy workday. Are there steps that can be taken if Google Docs is using up too much of a computer's RAM?
How Can I Reduce RAM Use by Google Docs?
The problem may lie with the browser that you are using, as some browsers handle Google Docs better than others. Google uses multiple layers of code to help keep your data secure, encrypted and connected to Google. This data can be complex for some browsers, operating systems, and older hardware to handle.
If shared between multiple users, Google Docs can also update itself frequently to account for changes made across shared documents, which requires a considerable amount of RAM.
Take these actions if Google Docs is using more RAM than expected:
Shut down all programs and restart your computer
Upgrade to the latest version of your preferred browser
Delete and re-install any Google Apps, if applicable
Download the Google Chrome browser for use with Google Docs
Update your computer's operating system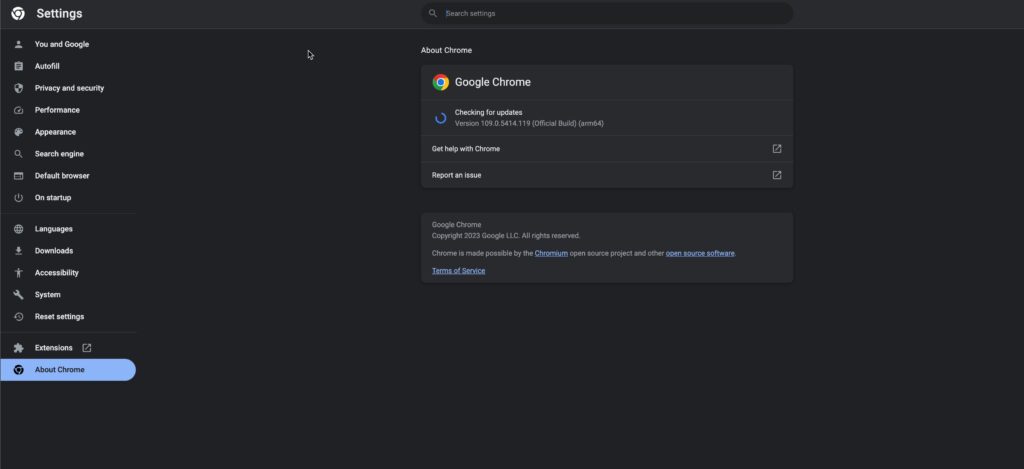 These steps are simple but can help ensure that Google Docs runs smoothly, without slowing down your computer. Easing up the amount of data that Google Docs is processing in the background can help free up RAM, too.
Our Recommended Office Tech
Logitech MX Master 3 Advanced Wireless Mouse, Ultrafast Scrolling, Ergonomic, 4000 DPI, Customization, USB-C, Bluetooth, USB, Apple Mac, Microsoft PC Windows, Linux, iPad - Graphite
Keychron K2 Version 2 Wireless Gaming Mechanical Keyboard, Bluetooth/USB Wired Compact 84 Keys RGB LED Backlit N-Key Rollover Aluminum Frame for Mac Windows, Gateron G Pro Brown Switch
Elgato Stream Deck XL – Advanced Studio Controller, 32 macro keys, trigger actions in apps and software like OBS, Twitch, YouTube and more, works with Mac and PC
USB-C Hub with Hard Drive Enclosure for Mac Mini M1, Type C Docking Station with SATA SSD/HDD Slot, Dual USB 3.0/2.0 Port, TF/SD Card Readers, Compatible with Mac Mini 2018/2020
Apple AirPods Max Wireless Over-Ear Headphones. Active Noise Cancelling, Transparency Mode, Spatial Audio, Digital Crown for Volume Control. Bluetooth Headphones for iPhone - Space Gray
BenQ ScreenBar Plus e-Reading LED Computer Monitor Light Lamp with Desktop Dial, Auto-Dimming and Hue Adjustment, No Screen Glare, Space Saving, USB Powered, Matte Silver
Can Deleting Google Docs Free Up RAM?
If multiple users share, access, and update your Google Docs, this background activity can eat up RAM as you work. How much data your team is storing on Google Docs and how much of that data is being continually accessed and updated will impact memory use.
To mitigate this issue, take inventory of how many of these files need to be stored on Google Docs. Can some of them be saved and stored offline? Can others be moved and worked off-line temporarily? Reducing the number of background updates on these documents can help bring RAM use down somewhat, as can accessing Google Docs during times of the day or night when few background updates are occurring.
Another helpful solution may be to consider updating your browser to Google's Chrome, which can help you get the most out of Google Docs, save RAM, and save battery life.
Google's Chrome Browser Uses Less RAM
Downloading and using Chrome for use with Google Docs can help ease the burden on your RAM. This is because Google's software offerings are uniquely designed to run efficiently together, and Chrome has features that can further optimize performance.
Specifically, Chrome now allows users to save RAM with Memory Saver, and enjoy a browsing experience that is smoother and more productive overall. This closes unnecessary tabs and limits background activity, taking up less memory and less battery life, too.
Another way to help Chrome run better is to reduce the number of extensions and add-ons the browser handles. All of these extensions take up memory to run, and even a Chrome browser laden with additional programs will begin to run slowly.
Apart from these software solutions, a pricey yet effective answer may be a hardware upgrade.
Can a Chromebook Help Google Docs Run on Less RAM?
If your computer is older, no software tweaking will compensate for a lack of RAM, slower processors, or outdated chips. At the same time, a considerable investment, updating your hardware to a computer with more RAM and better specifications, can go a long way in allowing you to use Google Docs smoothly and efficiently.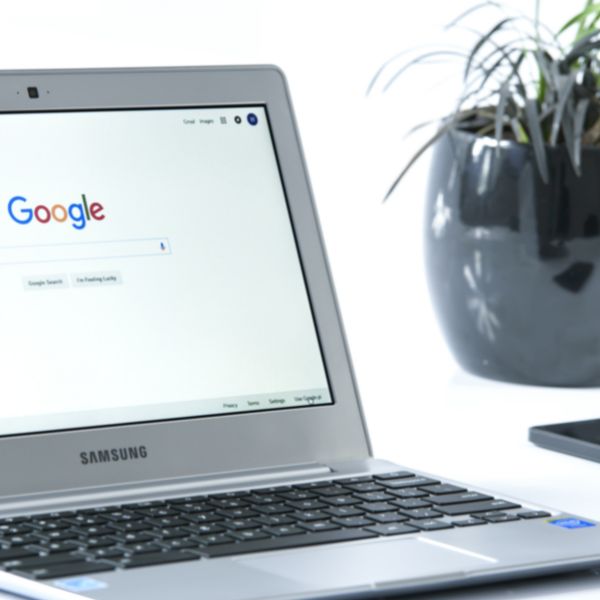 Chromebook is specially designed and optimized for efficient use with Google's software, including Docs and Drive. Offering laptops, desktops, and tablets, Chromebooks have exceptional processing power and are built with all of Google's products in mind.
If your older machine is struggling to handle Google Docs, upgrading to a Chromebook can offer you a faster and sleeker experience, designed especially for Google users. We recommend 16 gigabytes of RAM to handle multi-tasking and business needs.
Conclusion
Thanks to its complex and protective encryption coding, Google Docs can take up considerable memory when running, especially on older devices. If Google Docs is continually updated and accessed by team members, this can also use up high levels of RAM in the background.
Reducing the number of shared files on Google Docs can help with this, as can software upgrades, and operating system updates. Installing and using the Chrome browser can also optimize your Google Docs experience. Updating your to a modern Chromebook can be an effective long-term solution to RAM issues.
Sources
https://support.google.com/drive/thread/127253604/google-drive-using-97-of-ram?hl=en
https://workspace.google.com/blog/product-announcements/new-google-workspace-security-features
https://www.google.com/chrome/
https://blog.google/products/chrome/new-chrome-features-to-save-battery-and-make-browsing-smoother/
https://www.google.com/chromebook/
Check Out Our YouTube Channel!
Can't Remember Your Passwords? You Need 1Password!