I use Evernote for my note-taking and Todoist for task management. Sometimes when working in Evernote, I think of something I need to do related to my note and want to quickly capture it. But I don't really use Evernote for task management, I use Todoist.
What I do is create that todo(s) in Evernote and have them sync over to Todoist, my task management application using the Pleexy service. Pleexy allows you to sync Evernote todos into Todoist and have bi-directional updates. In other words, if I check off the todo in Evernote, it updates Todoist. When I check off that todo in Todoist, it gets checked off in Evernote as well. Really cool right?
This step-by-step tutorial will teach you how to set up Evernote/Todoist syncing using Pleexy. I have been using Pleexy for a little while now and I have to say it works really well. If you are interested in getting started with Pleexy, check out the link below to get 20% off of a premium subscription:
Pleexy – Take Control of Your Tasks
Before we get started with the tutorial, if you are looking to learn more about apps like Notion, Todoist, Evernote, Google Docs, or just how to be more productive (like Keep Productive's awesome Notion course), you should really check out SkillShare. Skillshare is an online learning platform with courses on pretty much anything you want to learn. To learn more about Skillshare and its vast library of courses and get 30% off, click the link below:
SkillShare – Online Learning Platform
If you are new to Evernote or simply looking to improve your productivity in Evernote, you should check out my Beginner's Guide to Evernote at the link below:
Beginner's Guide to Evernote – The Productive Engineer
This comprehensive guide will teach you all you need to know to use Evernote productively.
If you are a Google Calendar user, check out my guide to connecting Google Calendar to Todoist. This allows you to bi-directionally sync Todoist with Google Calendar and allows you to have your tasks and updates sync between Todoist and Google Calendar.
Let's get started with the tutorial 😀.
Go to Pleexy Website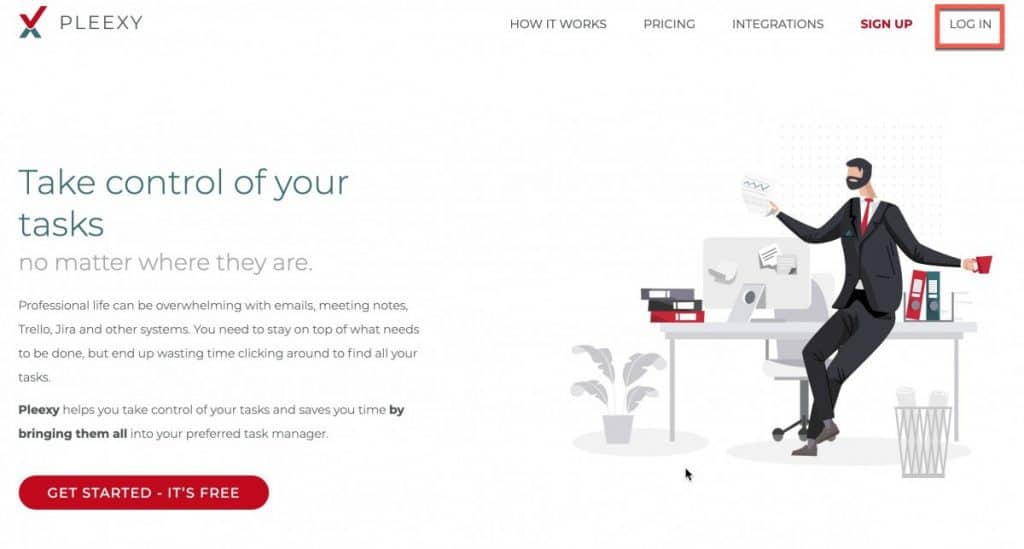 Go to the Pleexy website and click "Login" at the top of the page.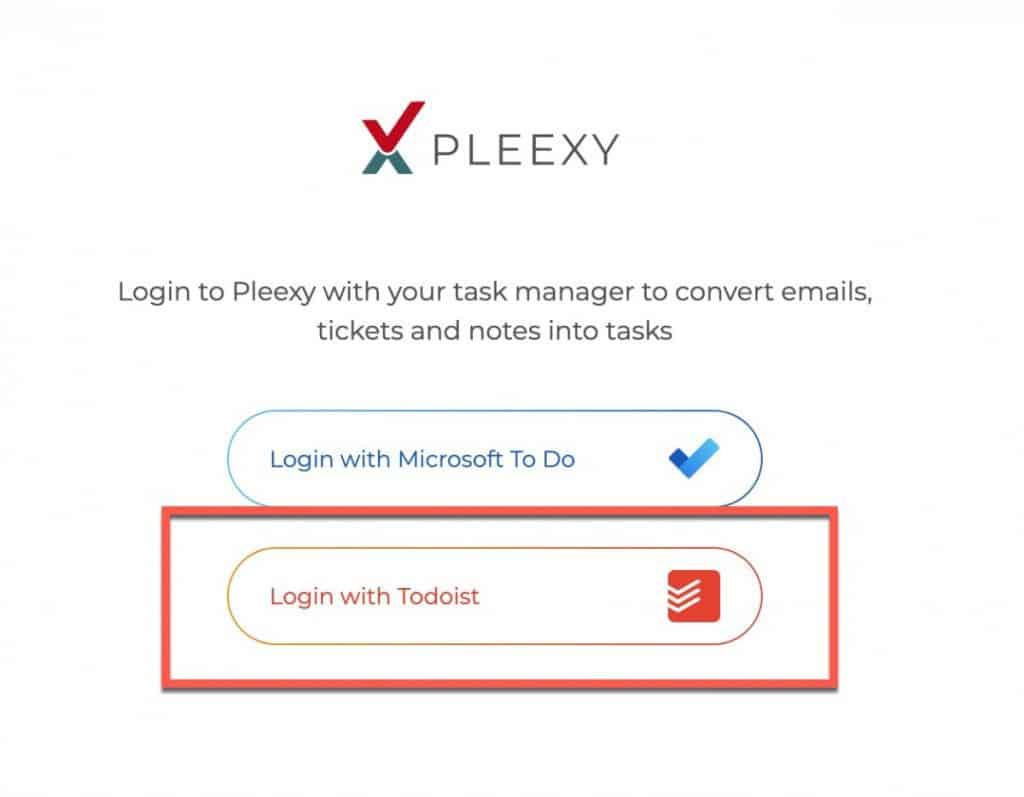 You will be presented with the screen above. Choose "Login with Todoist" to log into Pleexy using your Todoist credentials.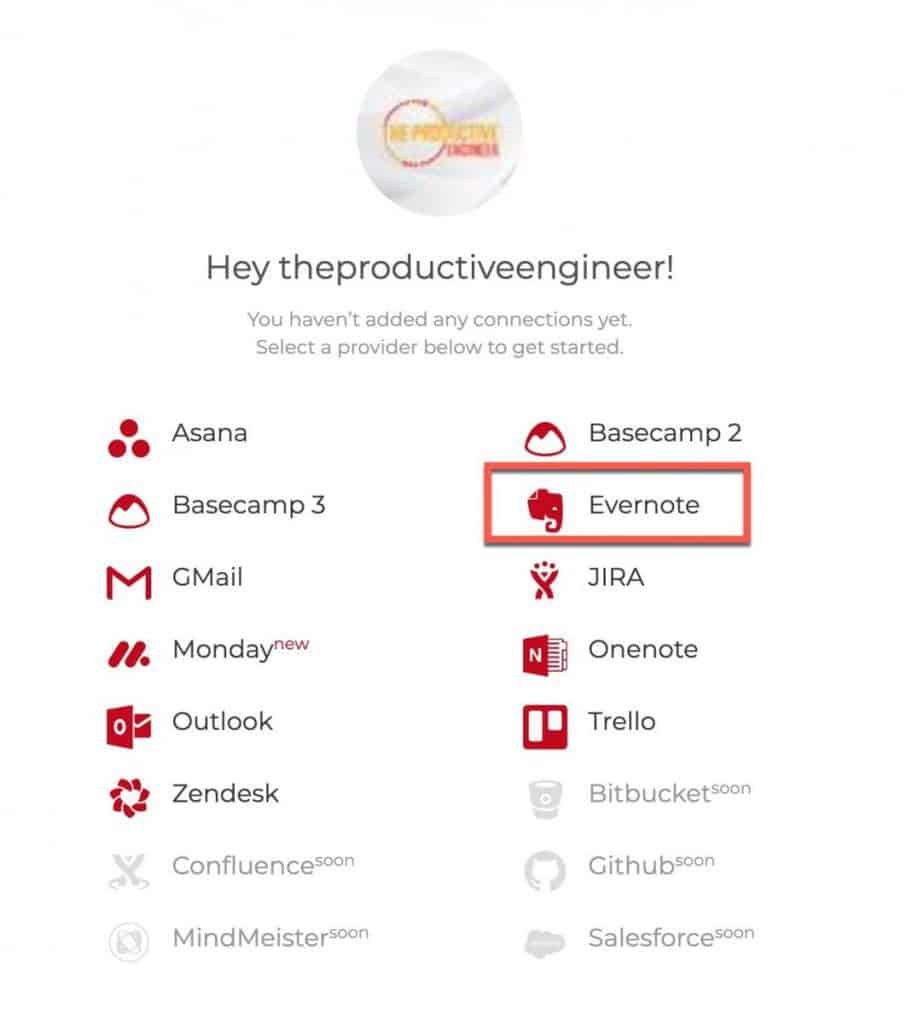 The Pleexy supported applications screen will appear. Select the "Evernote" option.
An Evernote login screen will appear. Enter your Evernote and click the "Continue" button.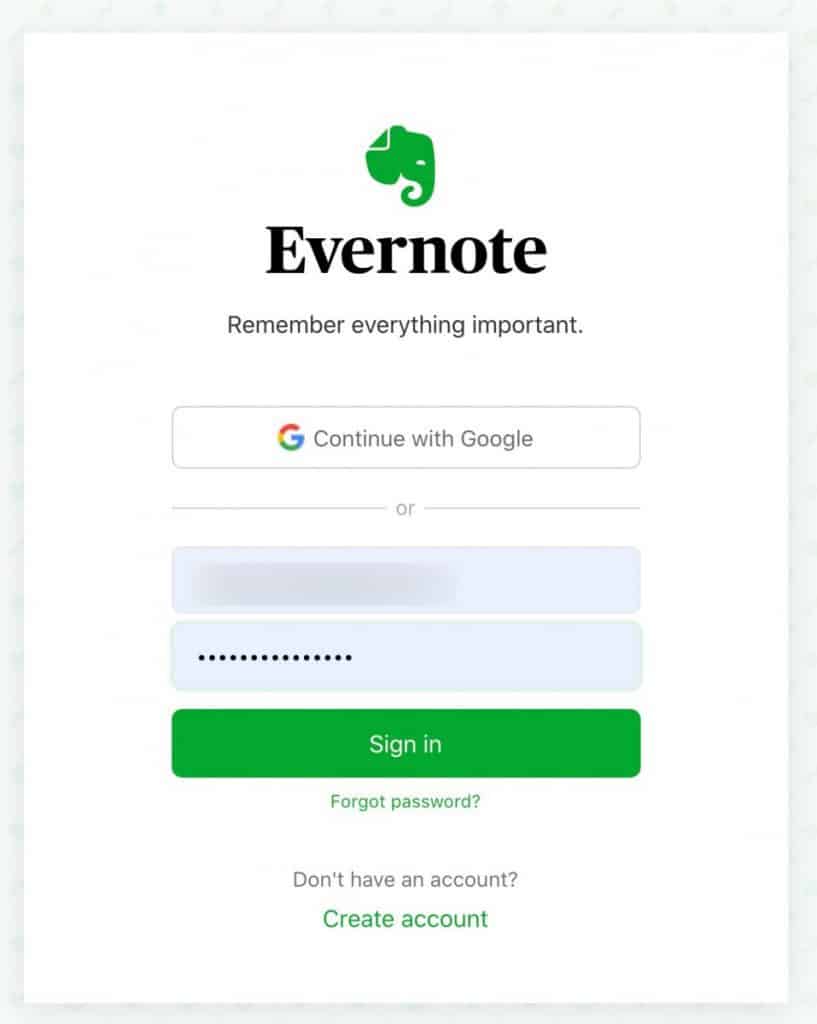 The password text box will appear. Enter your Evernote password and click "Sign in" to continue.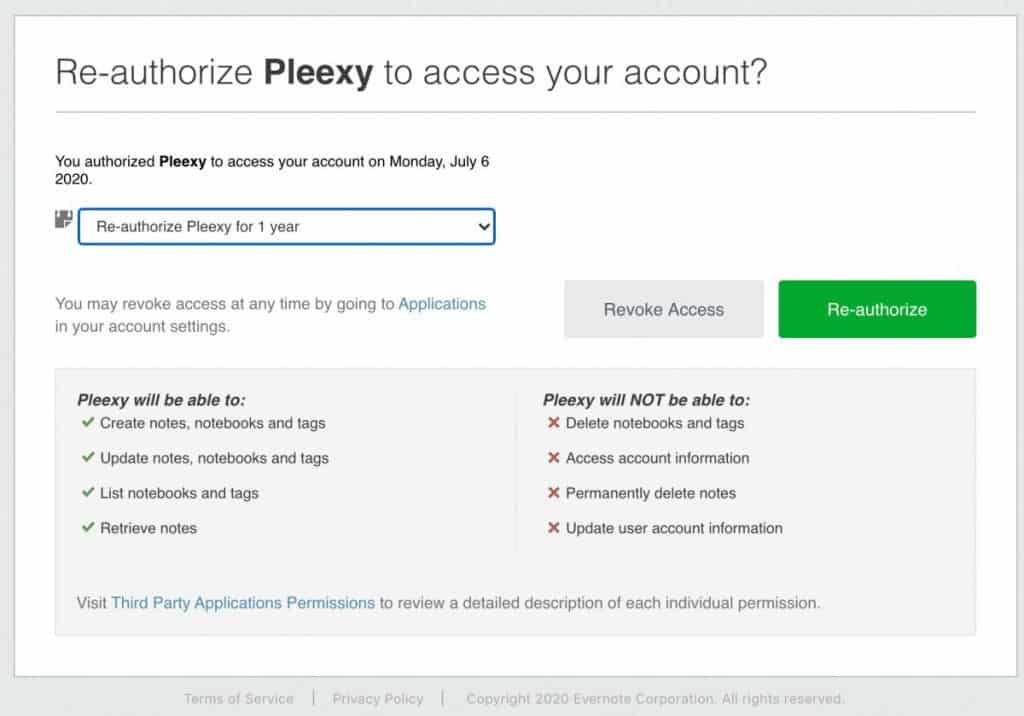 An authorization screen will appear asking you to authorize Pleexy to integrate with Evernote. Click the "Authorize" button to continue.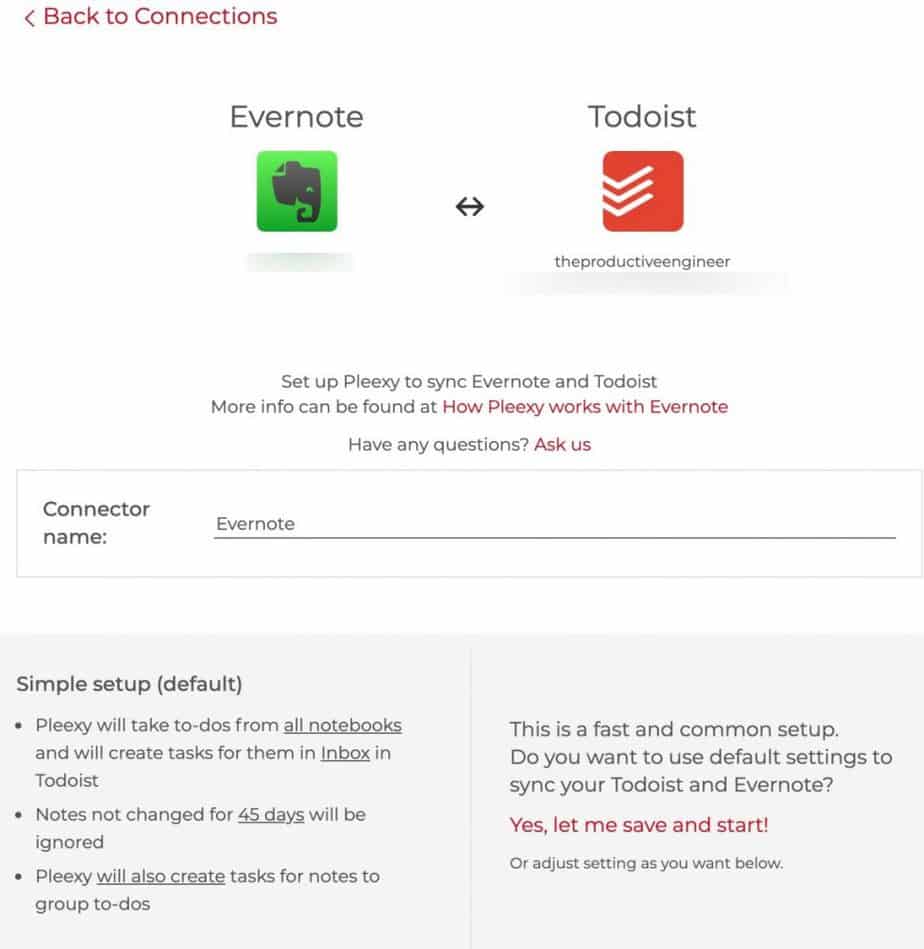 The connector creation screen will appear. Give your connector a name or simply use the default one provided (mine was Evernote). Scroll down to the next section of the page.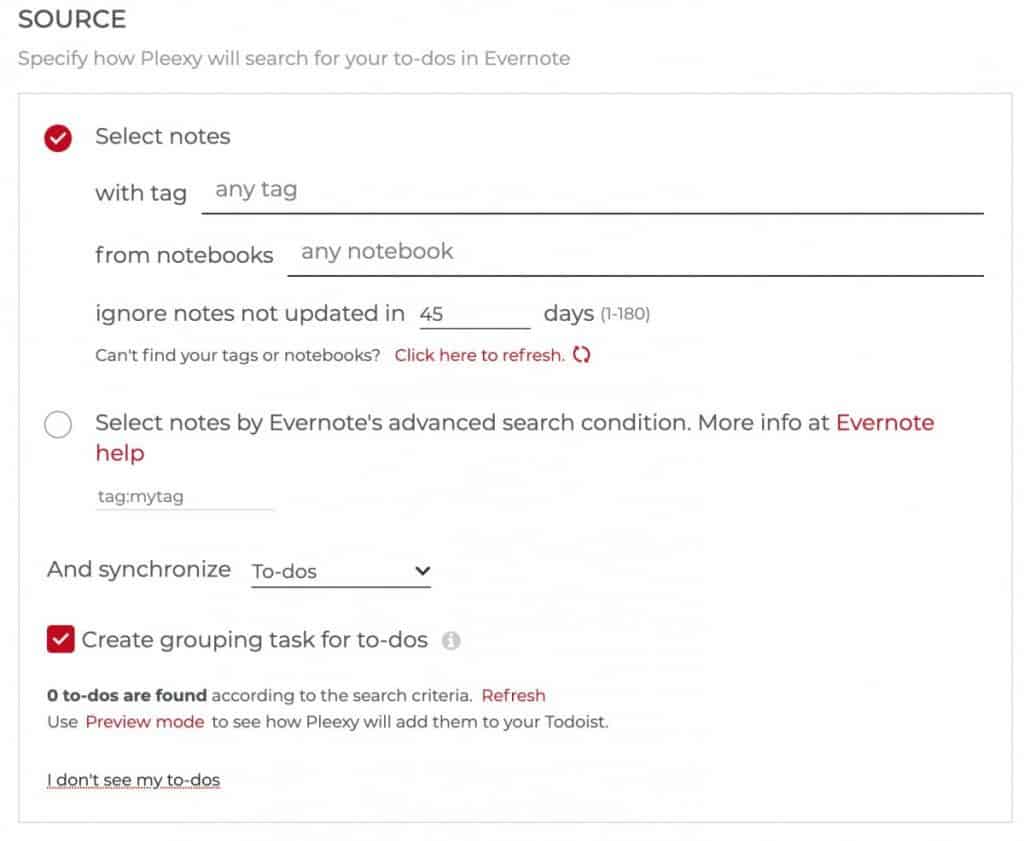 The source section is next. This is where you configure the triggers for sending todos to Todoist. You can configure triggers based on:
A Note having a specific tag
A Note being in a specific notebook
A note that fits a custom Evernote saved search
I recommend using the Tag option and defining a specific tag like "send_to_todoist" for example to let Pleexy know that this note's todos should be sent to Todoist.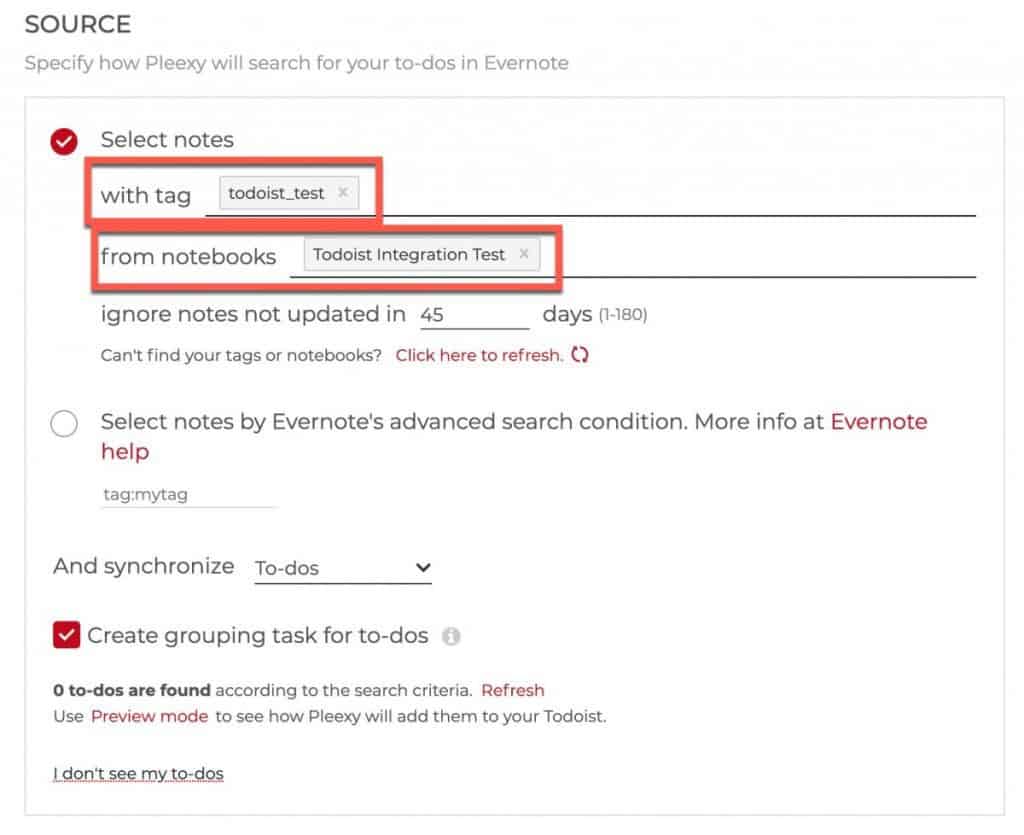 As you can see from the image above, I actually chose to use both the tag and notebook options (I did this just to show that you could do both). Scroll down to the next section of the page.

The Destination section configures what project in Todoist you want your Evernote todo to be put in. I generally recommend sticking with the default option of sending all of your todos to the Todoist inbox. The inbox in Todoist serves as the default landing pad for tasks and once the todos appear in the inbox, you can simply assign them to the project you want.
Scroll down to the settings section.
The settings section allows you to configure how your todo will appear in Todoist by allowing you to define a template for both the parent task title and the actual todos.
You can also choose whether or not you want to synchronize Evernote tags with Todoist Labels. Labels in Todoist are essentially tags so this option allows you to have Evernote tags flow into Todoist and Todoist labels to flow into Evernote as tags.
Pleexy allows you to choose how the label/tag synchronization happens via four options in the "Synchronize Labels notes" option:
Bi-directional
Evernote to Todoist only
Todoist to Evernote only
None
I recommend sticking with bi-directional sync unless you have a specific reason not to. Scroll down to the next section.
The "Evernote -> Todoist" section defines what Todoist should do to task that has been:
Deleted in Evernote
Marked Complete in Evernote
I recommend leaving the defaults for this section to delete the task/mark task complete. Scroll down to the next section.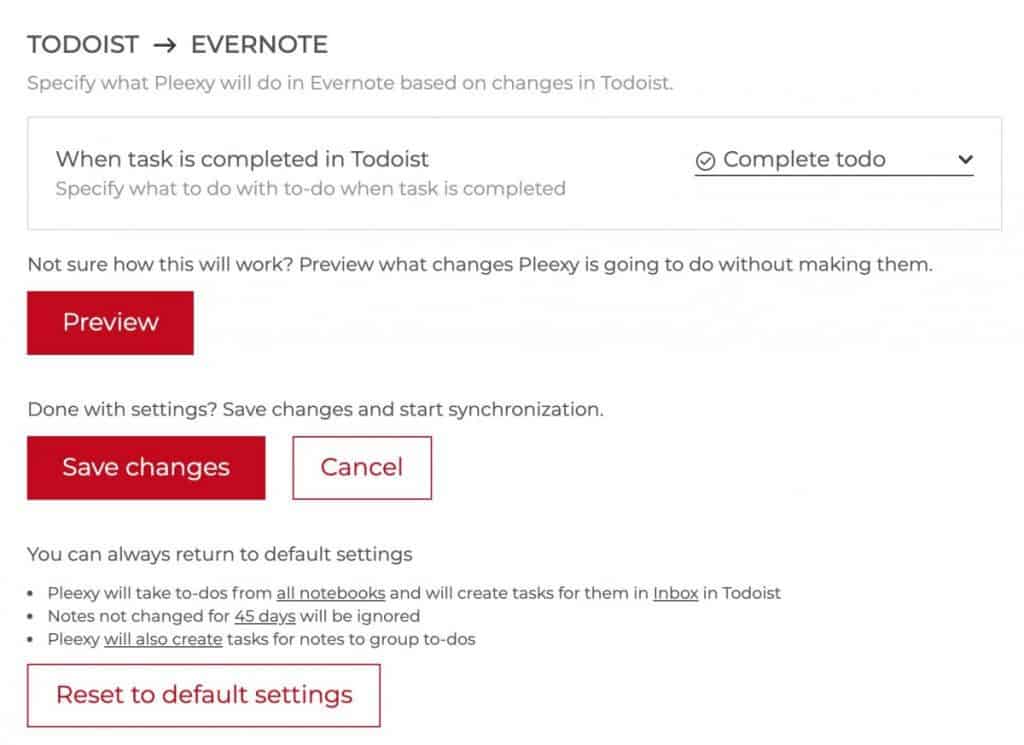 The "Todoist -> Evernote" section defines what should happen in Todoist when you mark a todo complete in Evernote. I recommend leaving the default setting of "Complete todo". This will mark the corresponding task in Todoist complete.
Testing out the Evernote to Todoist Sync

Open up Evernote. Create or open a note that has todos in it. In our example , I set up two notes that have todos.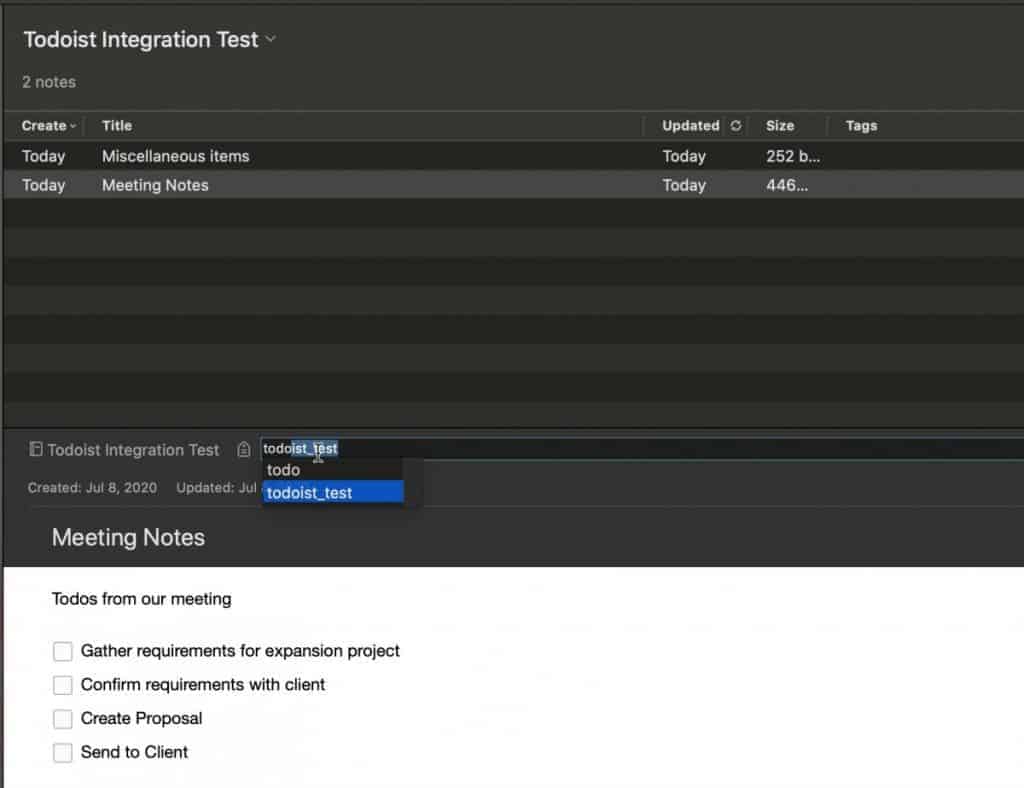 Assign the tag you setup in Pleexy to any notes with todos that you want to appear in Todoist. In my example, I added my tag "todoist_test" to my note titled "Meeting Notes".

Your tag should appear on the note similar to the screenshot above. Open up Todoist.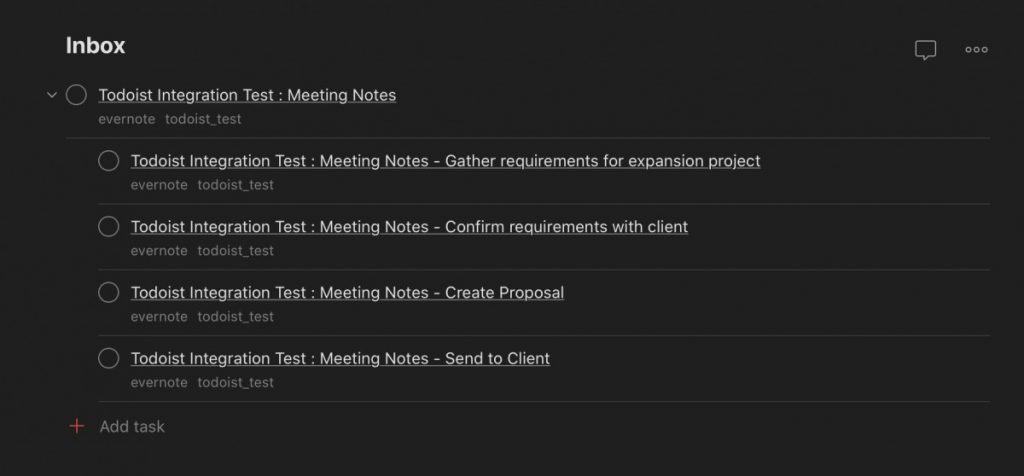 It takes a minute or two to sync but your todos should appear in your Todoist inbox and look similar to the screenshot above.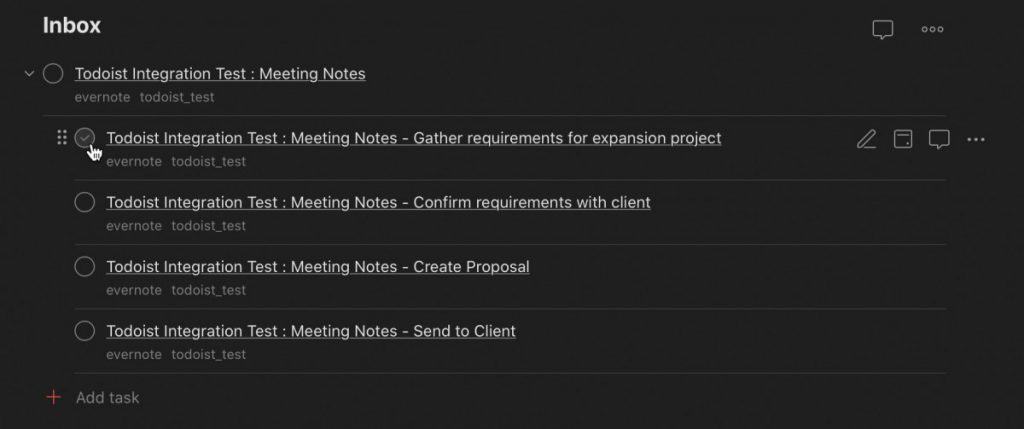 You can mark one of the todos complete and, if you chose bi-directional sync, it should be marked complete in Evernote as well. Let's test it. Mark one of the tasks complete in Todoist then go back to Evernote.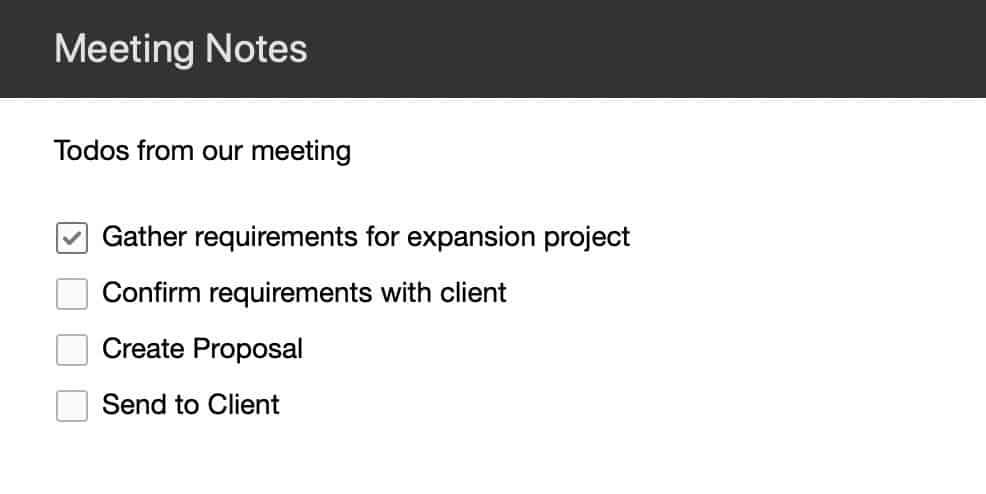 After a minute or so, your Evernote todo you marked complete in Todoist should appear checked off in Evernote.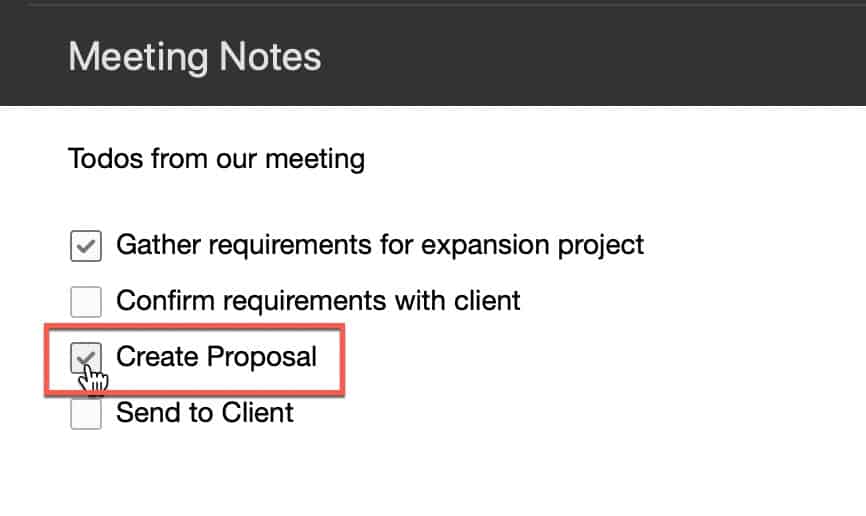 Now, let's check off a todo in Evernote and see if it gets marked complete in Todoist. Check off one of your todos in Evernote. Make note of which one it is because when Todoist marks a task complete, it removes it from the inbox.

Go back to Todoist and look for the todo you marked complete in Evernote. Remember that the sync takes a minute or two so it may still be in there but you should notice it disappear in a minute or so. This indicates that Todoist has marked the task complete.
Summary
Pleexy is a great service that allows you to setup task syncing between Evernote and Todoist effectively. The ability to have bi-directional syncing of tasks between the two apps is really convenient and is a time-saver.
I hope this tutorial was helpful to you. Good luck!
Subscribe to Our Newsletter
If you like this article, subscribe to our newsletter. It contains tips and tricks to help you get things done.
Check out our Resources page
Check out our resources page for the products and services we use everyday to get things done or make our lives a little easier at the link below:
Check Out Our YouTube Channel!
We have a YouTube channel now and we are working hard to fill it with tips, tricks, how-tos, and tutorials. Click the link below to check it out!
Looking to Get Started Blogging or on YouTube?
Getting started can seem daunting and scary (I know it was for me) but it doesn't have to be. I was very lucky to find a program that that has helped me grow my blog to over 35,000 page views and a YouTube channel that is growing at over 100% month-over-month.
Income School is the program that I have used. I have been a member for over a year now and just renewed my membership. I cannot recommend Income School enough! For more information on Income School, click the link below:
Income School – Teaching You How to Create Passive Income from Blogs and YouTube