Teachers are often overwhelmed by the amount of paperwork that it seems they're doomed to carry around with them each day. Memos from the administration, notes from the latest professional development session, faculty meeting agendas, class handouts, and papers to grade. Sometimes it's hard to keep all of the essay organized. More than a few teachers get frustrated by a messy teacher desk that's been taken over by piles and piles of unorganized paperwork. The chaos can become too much to bear.
Students also bear a great deal of anxiety over all of the information coming their way from a variety of different sources each day. Teachers expect them to learn English, Math, Science, and Social Studies, but personal management is often just as important and not usually focused on in school. Evernote is a great tool for both teachers and students for variety of uses. Enclosed below is a chart outlining some of the ways students and teachers can use Evernote to be more productive:
The examples given above are only a small sample of Evernote use cases.
Evernote might be the tool students, and teachers need to keep ahead of the barrage of information coming their way each day. Evernote is a handy cloud-based tool for storing notes, and it's easily accessible from any device that connects to the Internet. Evernote syncs across devices, making it easy to begin writing on one device and finishing on another.
Evernote is a great way to keep organized and store relevant paperwork digitally so that it's not taking up space on your desk, in your briefcase or backpack, or on your kitchen counter.
If you are new to Evernote or simply looking to improve your productivity in Evernote, you should check out my Beginner's Guide to Evernote at the link below:
Beginner's Guide to Evernote – The Productive Engineer
This comprehensive guide will teach you all you need to know to use Evernote productively.
Here are a few ways teachers and students can benefit from using Evernote.
Task Lists
Both teachers and students have a lot on their plates. With lesson plans, meeting notes, homework assignments, permission slips, and extracurricular activities, it can be a struggle to keep all the tasks straight in our heads. And with Evernote, we don't have to. You can create a note to use as an ongoing task list. The great thing about Evernote is that you can create checklists of tasks, which you can check off as you complete them.
For teachers, this means more organization, as well as prioritization of the many tasks they have to complete. If you know you need to complete your lesson plans for the following week, but you also need to make a vital parent phone call, it's easy to decide which is more important at the moment with all of your tasks listed in front of you.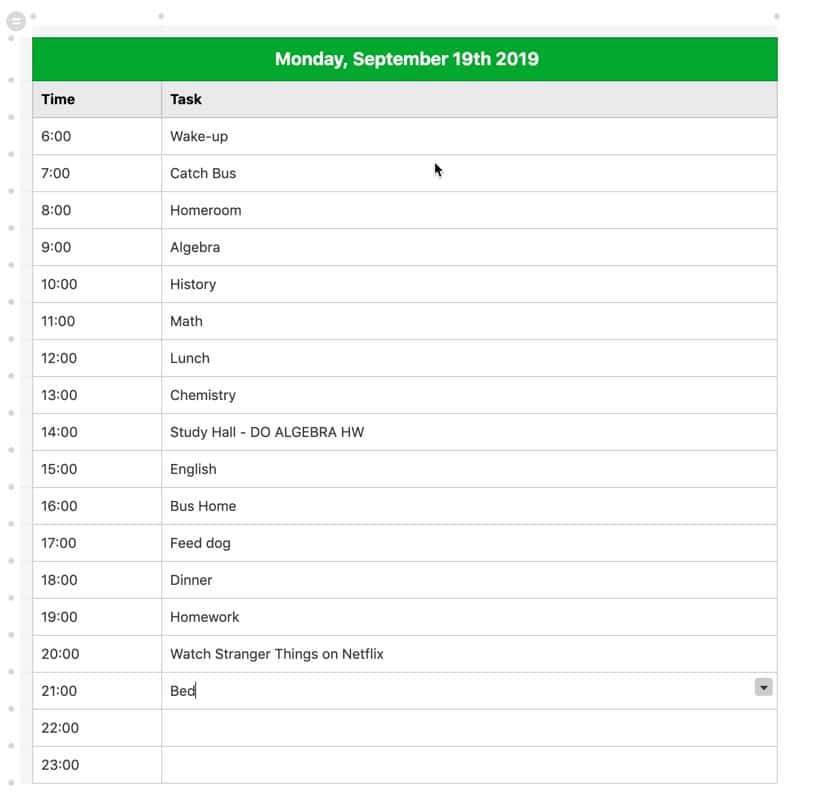 For students, this can mean more productivity and responsibility. With each class that assigns homework, they can add to their task list, including due dates, so they know what to prioritize when. No more getting behind on homework assignments or having to turn assignments in late.
Digitizing Paper
A common struggle with students is losing assignments and class handouts. With multiple classes and several textbooks they have to lug around in their backpacks, it's no wonder that keeping track of everything becomes a struggle. For many students, once a piece of paper goes into their bag, it never comes out, or if it does, it's no longer in the condition it was when it went in.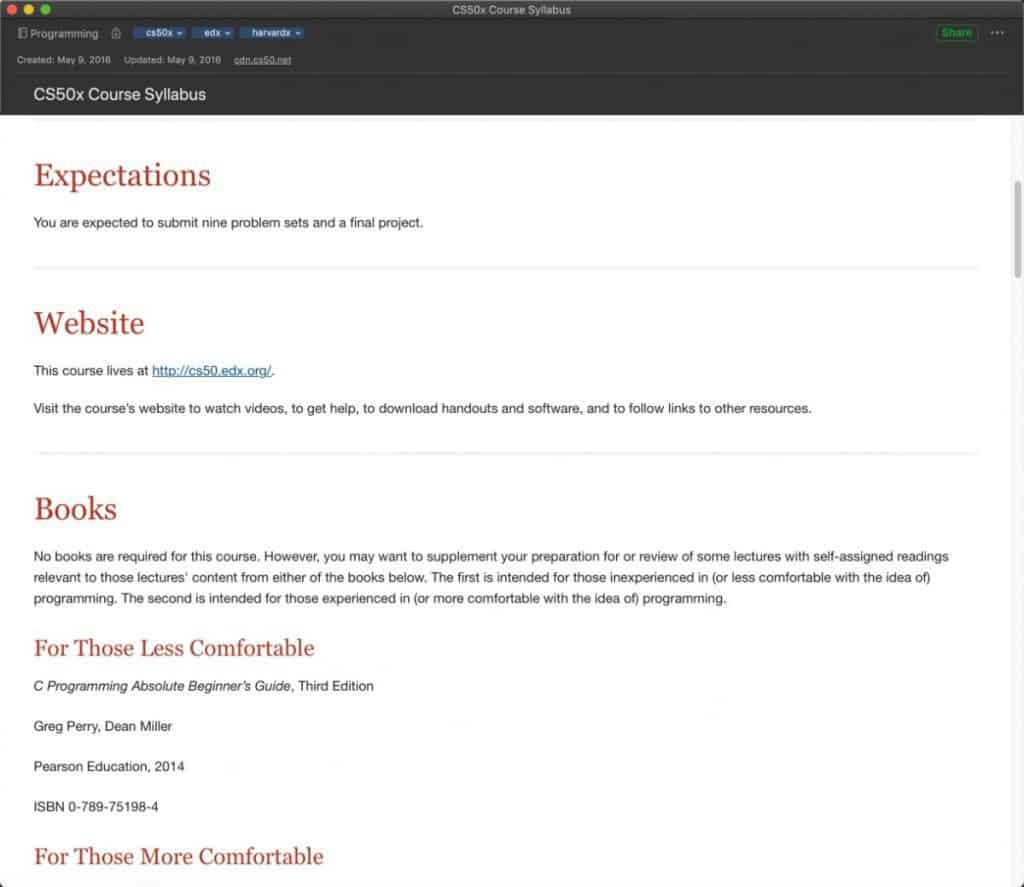 With Evernote, students can snap a picture of essential assignments so that they have a back up in the event they lose the assignment.
Teachers can even share digital copies of important assignments and handouts so that students can store them in their Evernote account for future reference.
Teachers can also reduce the amount of paper sitting on their desks by digitizing it and saving it to Evernote. Receive a handout from a professional development that you don't want to lose but also don't want to have sitting around cluttering up space? Snap a picture of it or use an Evernote scanner to store it in your Evernote notebook.
Writer's Notebook
Students are often encouraged to keep a writer's notebook. For most English Language Arts classes, it's a requirement. But as we said earlier, students have a lot to carry. The thought of carrying a journal around and writing in it doesn't always sound exciting. But most students have their mobile devices on them at all times. Some teachers are having their students use Evernote instead of a physical notebook.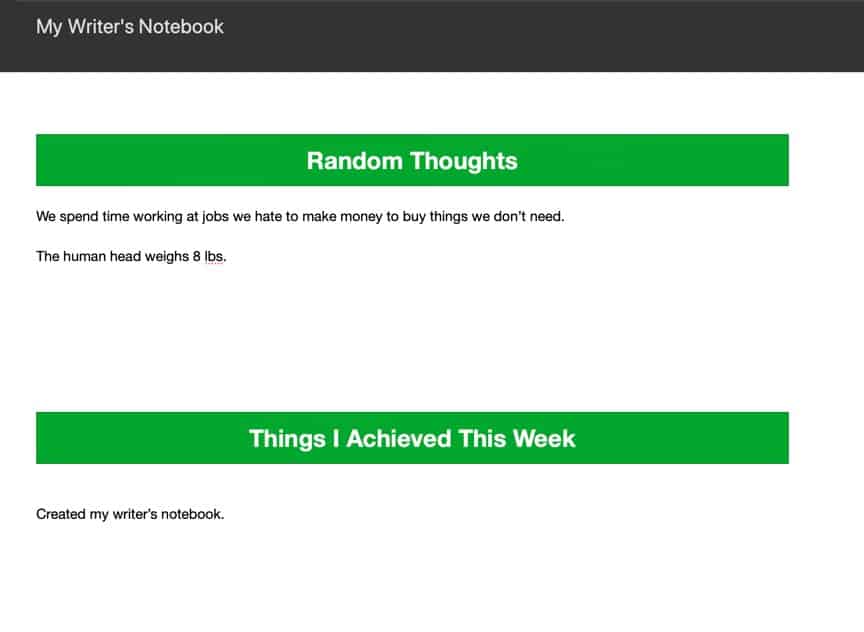 Students can create a Notebook in Evernote and name it "Writer's Notebook." Then they can add dated notes to it that include their writing for each day. Because it's stored in Evernote and syncs across devices, students can go back and search their writing entries, looking for anything of value to use in future writing assignments.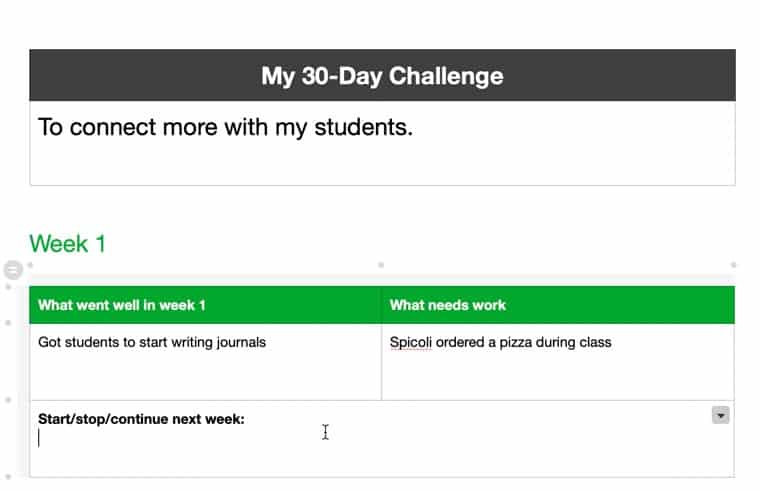 Teachers can also benefit from using Evernote as a writing journal. Reflection can be an important part of a teacher's professional development, and being able to reflect in writing in their Evernote notebook can be a real game-changer.
Digital Portfolio or Blog
Using Evernote with Postach.io, students can turn one of their Evernote Notebooks into a digital portfolio of their best work, or they blog about their life as a student. Students can sign up for a blog at Postach.io, link an Evernote notebook to their Postach.io account, and they're ready to begin sharing content. Students can format their content however they want in a note, using photos or other visual media, and all they have to do is tag it "published," and it will be published to their Postach.io blog.
Teachers can also use this to blog about the life of a teacher, share teaching ideas, or even as a way to communicate with their students.
Documentation
Documentation is an important part of any teacher's life. Anything significant that happens during interactions with students often includes something worthy of documentation. A fight between students. A student refuses special education services.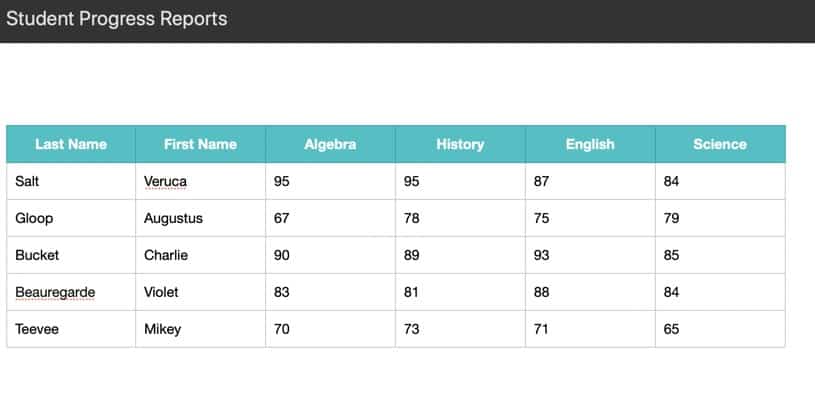 Whether it's keeping track of student behavior or tracking how students are performing in class, teachers need a quick and convenient way to create documentation. Evernote is perfect for this because, with the mobile app, it's right in your pocket when you need it. Plus, you can store all of your documentation in one Notebook so that it's all in one place.
When the time comes to present documentation, you do not have to dig around for sticky notes or slips of paper. It's all right there in your Evernote Notebook.
Organization
The most powerful way of using Evernote for both teachers and students, as I've alluded to in almost all of the above, is organization. From task lists to storing documents, Evernote is a one-stop shop for all of your organizational needs. You can create Notebooks for writing, storing professional development certificates, returned graded assignments, and anything else you can think of that needs to be stored.
As you can see, Evernote is a powerful tool that can make the lives of teachers and students more productive and organized.
Want More Tips and Tricks? Subscribe to our Newsletter!
If you haven't already subscribed, please subscribe to The Productive Engineer newsletter. It is filled with tips and tricks on how to get the most out of the productivity apps you use every day. We hate spam as much as you do and promise only to send you stuff we think will help you get things done.
If You Use Public Wifi, You Need a VPN!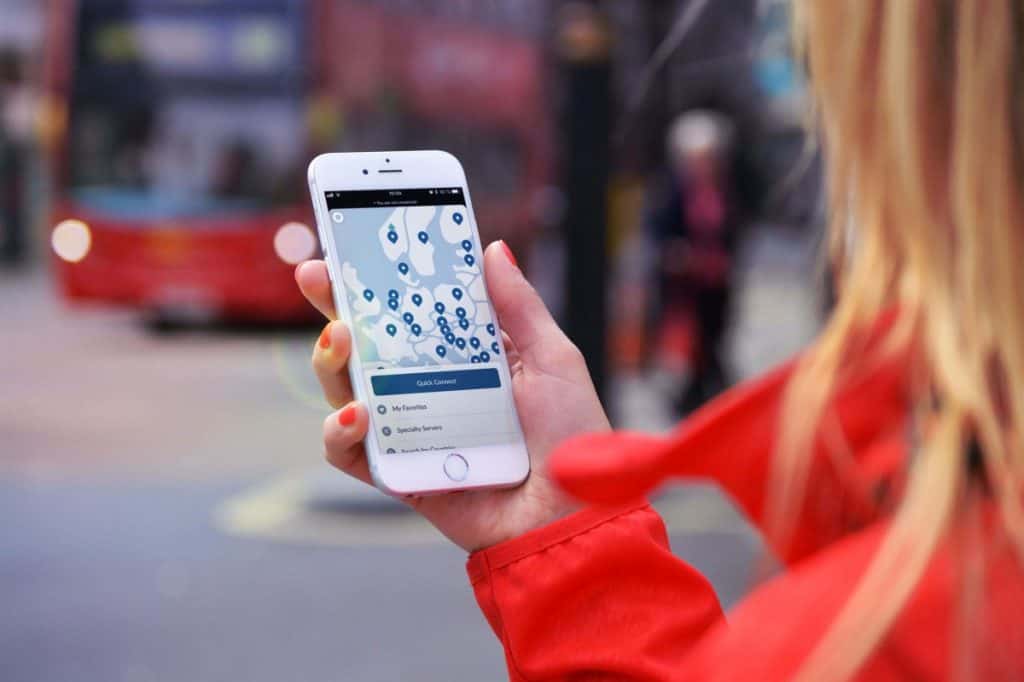 Using public wifi at places like your favorite coffee shop exposes you to attack. VPNs protect you from these attacks and NordVPN is the best VPN solution out there. Enclosed below is an infographic with five tips for shopping safely online: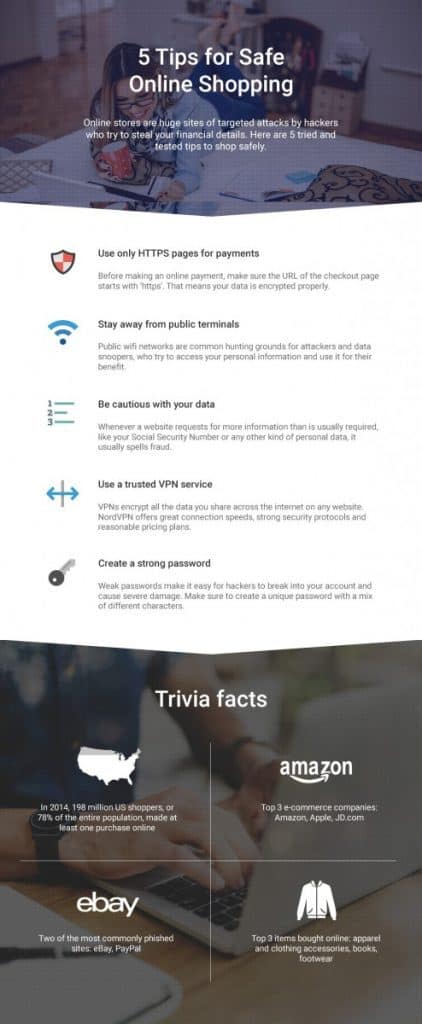 Hackers are out there looking to get your data. Companies like NordVPN help protect you from them. For more information, please visit the link below:
Check Out Our YouTube Channel!
We have a YouTube channel now and we are working hard to fill it with tips, tricks, how-tos, and tutorials. Click the link below to check it out!
Check out our Resources page
Check out our resources page for the products and services we use every day to get things done or make our lives a little easier at the link below:
Article You May Be Interested In
Ten Great Tips for Using Todoist
Link to Ten Great Tips for Using Todoist
A Beginner's Guide to Trello
Link to A Beginner's Guide to Trello
7 Ways to Overcome Impostor Syndrome
Link to 7 Ways to Overcome Impostor Syndrome
How to Bullet Journal using Evernote
Link to How to Bullet Journal using Evernote