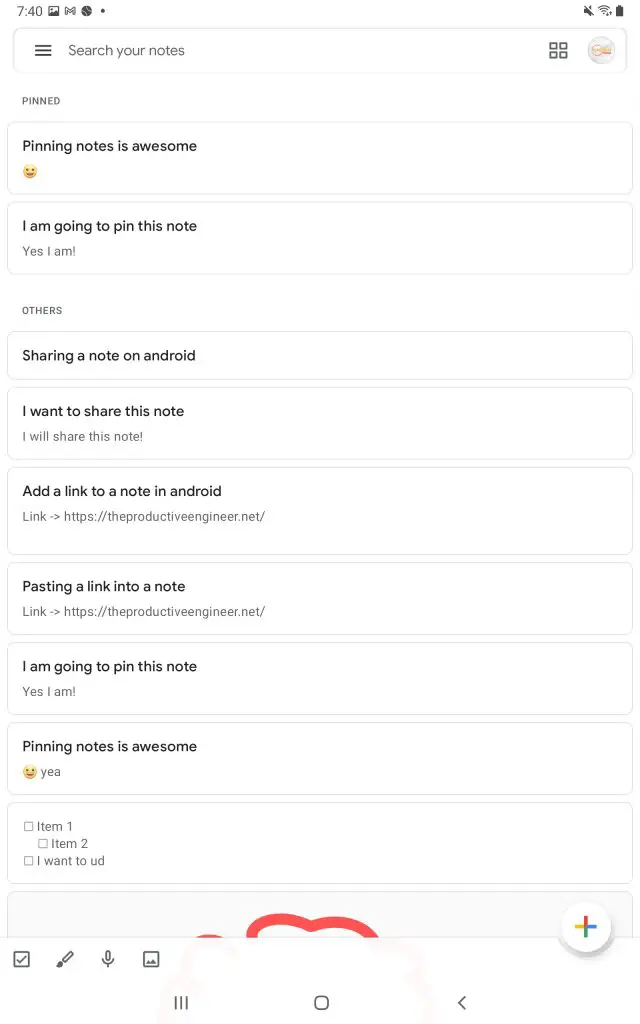 Do you often find yourself feeling overwhelmed by all your tasks as a student? It is common for students to be overwhelmed when flooded with numerous activities. Google Keep is an excellent tool for students to use that can help them organize and manage their workload effectively. The purpose of this article is to guide you on how you can use Google Keep as a student.
Google Keep is a note-taking app specially designed to manage essential tasks. There are plenty of features in Google Keep that can help support students, making it an excellent choice for those looking to stay on top of their course load.
New to Google Keep? Then our Beginner's Guide to Google Keep is a must-read for you!
If you are looking for some power user tips and tricks to using Google Keep, check out our article on the best tips and tricks to mastering Google Keep.
Before we get started with the tutorial, if you are looking to learn more about apps like Notion, Todoist, Evernote, Google Docs, or just how to be more productive (like Keep Productive's awesome Notion course), you should really check out SkillShare. Skillshare is an online learning platform with courses on pretty much anything you want to learn. To learn more about Skillshare and its vast library of courses and get 30% off, click the link below:
SkillShare – Online Learning Platform
Let's dig into the details and see how a student can make the most out of Google Keep!
Benefits of Using Google Keep for Students
It is free to use
It is available on all platforms
It has a minimal learning curve
It is free to use
Google Keep is free to use, which makes it very good for students how typically don't have a lot of money to spend.
It is available on all platforms.
Google Keep is available on the following platforms:
Web
Windows
MacOS
Android
iOS
It has a minimal learning curve.
While Google Keep is very powerful and feature-rich, it also is very easy to use and approachable.
How to Use Google Keep as a Student?
Managing assignments and other future planning are core values of Google Keep, but there is a lot more to explore!
Time management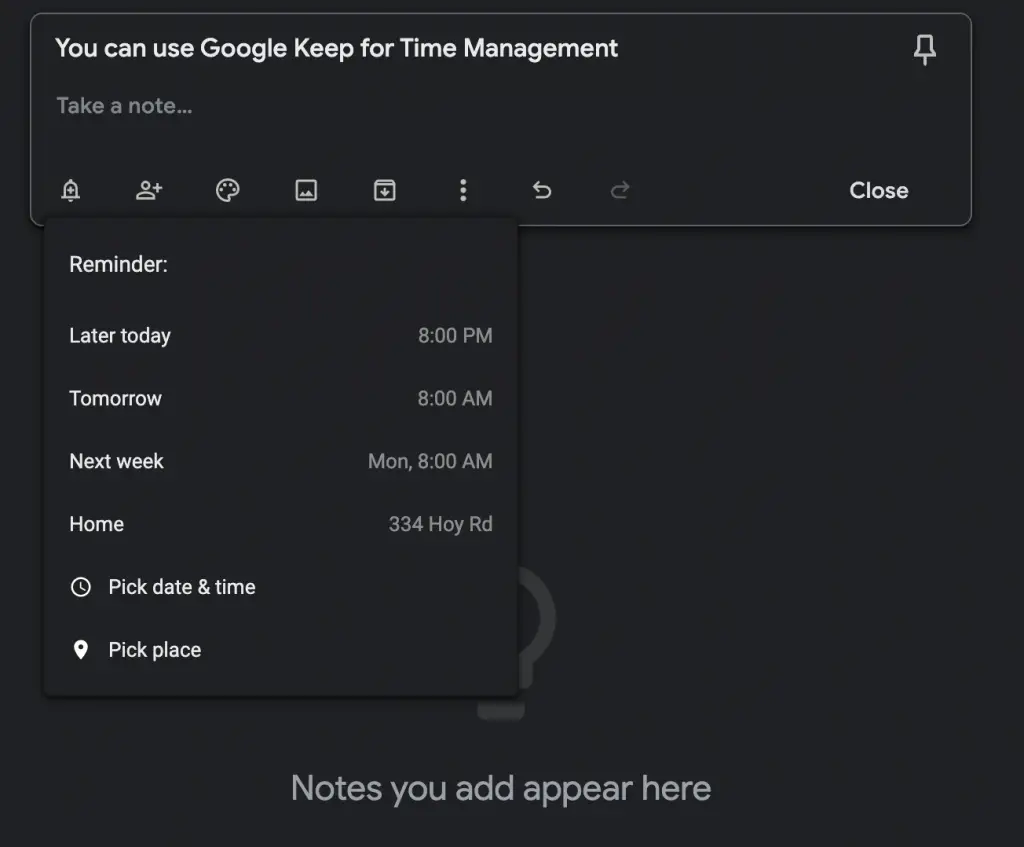 Keeping track of how you spend your time is an essential skill for a student. Time management is the cornerstone of productivity in life and school. Google Keep will help keep you on track with reminders and assigned tasks.
Clip Reference Resources on the Web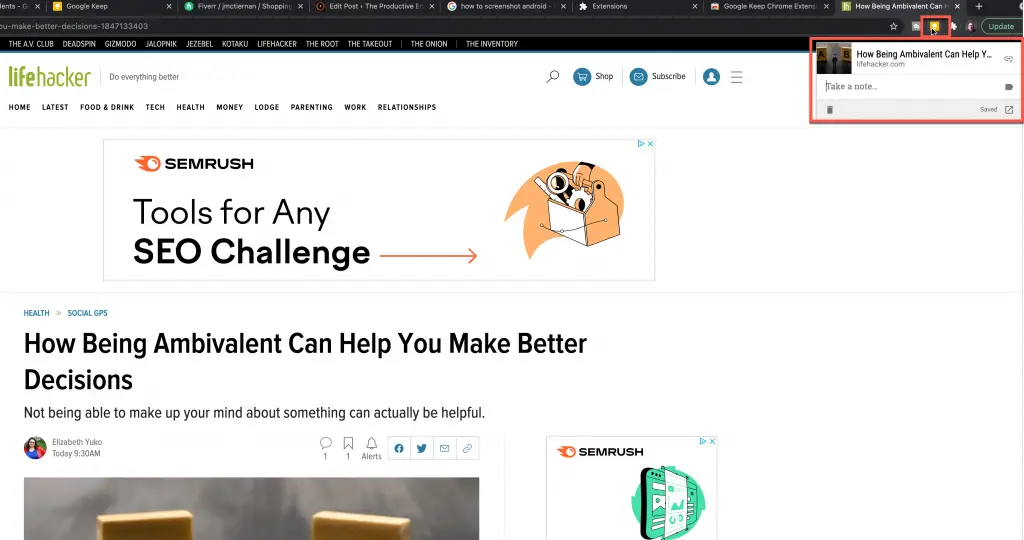 Save your favorite websites and valuable resources with Google Keep's bookmarking features. It helps you capture reference information from the web quickly and easily. Also, the fact that Google Keep is available on your devices and is cloud-based will allow you to access them with any device you have.
Be Reminded of Your Tasks when at Specific Locations
Location-based reminders will notify you about a specific task when you reach a particular location. The location-based reminders are a great feature from Google Keep. Now, you can set a reminder for a meeting with a professor when you reach university or set a reminder to review certain materials once you get to the campus library.
Capture ideas and concepts in real-time:
During your reading, you may come across a concept that you want to capture. So write it in Google Keep! The idea will now be in your system for review whenever you want. Access it anytime across all of your devices using Google Keep.
Take detailed notes:
Gone are the days when you note down lecture notes on paper! Instead, use Google Keep to jot down your notes. Google Keep allows you and your peers to collaborate within the notes. You can share the notes you and your classmates make with the entire class or a specific study group.
Learning Goals
The teacher utilizes the learning activity monitoring feature to motivate the student to learn and celebrate. The teacher can create learning goals within Google Keep for each particular chapter. When a student achieves the learning goal, they receive badges and appreciation. In addition to learning, this could be fun as well.
Annotation and Drawing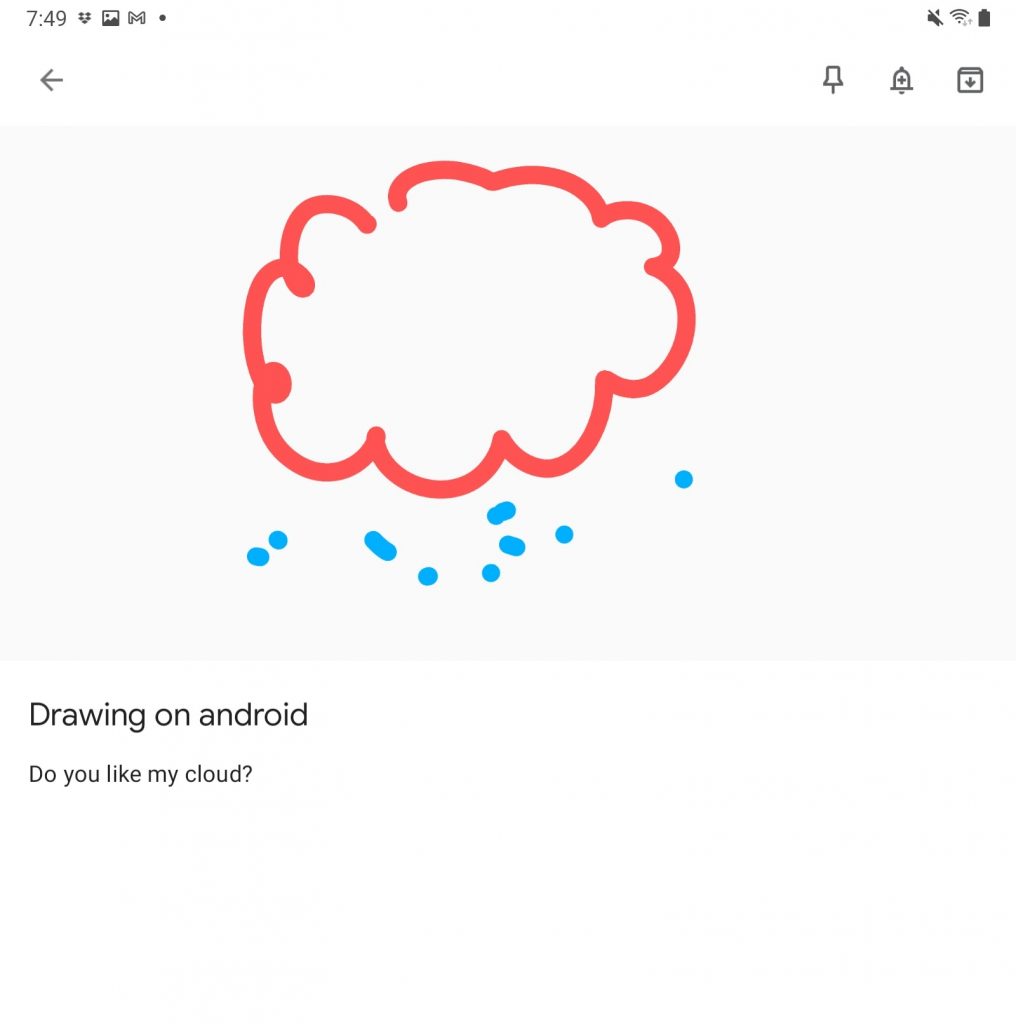 Google Keep introduced this feature to improve the learning and engagement activity of the students. You can draw your flowcharts and mind maps to learn and memorize better. The tool allows you to annotate images as well. You can capture a picture of your book and start learning with drawings.
Habit and task tracking
Being a student doesn't allow for a lot of free time. Therefore, it is essential to be intentional with your time and to build good habits. Habit tracking will enable you to create a checklist for your daily tasks and practices, so you never miss one.
Group task management
Google Keep allows you to connect, collaborate and work on notes. You can create projects, assign tasks to your fellows, set dates, and hold them accountable for their tasks. This feature makes managing projects smooth and facilitates making your deadlines.
Voice notes: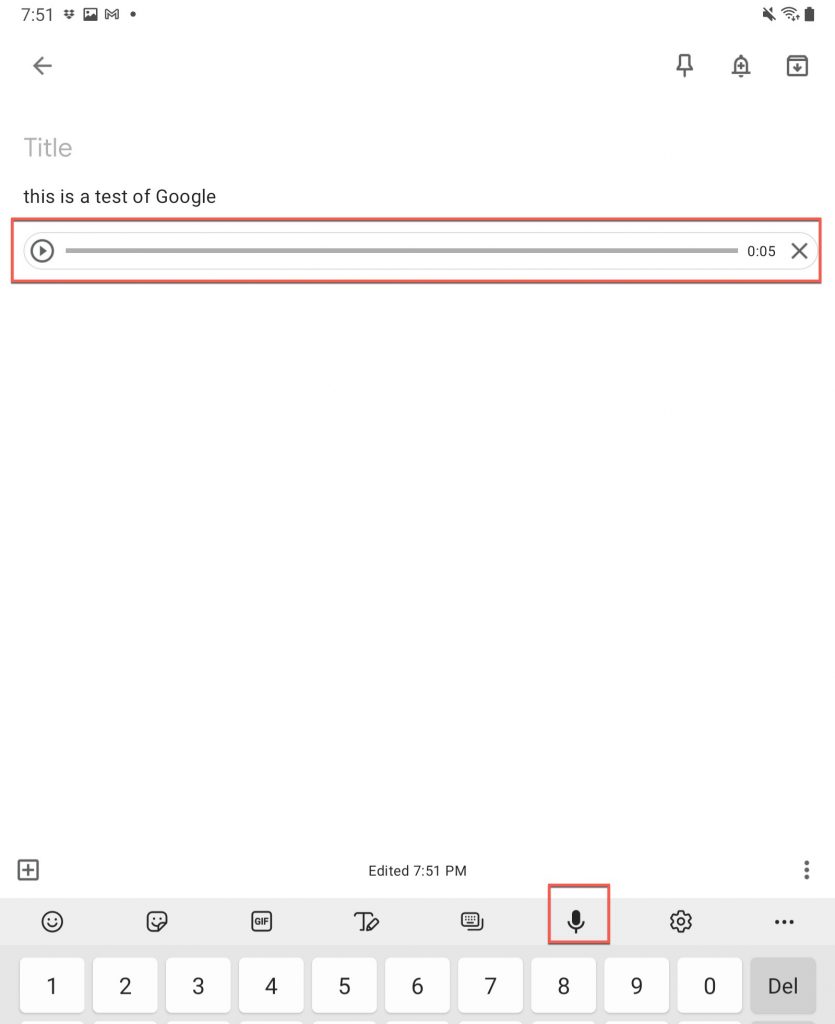 Google Keep supports the ability to create voice notes. You could also use it to improve your pronunciation and fluency in any language. Simply record your reminder using your voice.
Can You Use Google Keep for Class Notes?
Yes, you can use it to take class notes. Google Keep helps you organize your tasks, notes, set reminders, and connect you with the fellow.
In addition, Google Keep allows you to collaborate with your classmates on your notes. It also has location-based reminders that notify you of your task when you reach a defined place. As a result, Google Keep is a perfect app for students to use to take class notes.
Image to Text
Another fantastic feature introduced by Google Keep is taking a picture of some notes with your phone and having Google Keep translating the text in the image into pure text. This feature is excellent if your classmate has some physical notes and you want to capture them quickly without having to copy the notes by hand physically.
Summing It Up
Google Keep assists students in quickly capturing notes and managing tasks. Google Keep is free and is available on every platform. All your notes and tasks are stored in Google's cloud so you can access your data from anywhere that has a connection to the internet.
Want More Tips and Tricks? Subscribe to our Newsletter!
If you haven't already subscribed, please subscribe to The Productive Engineer newsletter. It is filled with tips and tricks on how to get the most out of the productivity apps you use every day. We hate spam as much as you do and promise only to send you stuff we think will help you get things done.
Check Out Our YouTube Channel!
We have a YouTube channel now and we are working hard to fill it with tips, tricks, how-tos, and tutorials. Click the link below to check it out!
Do you use the same password for multiple sites? Do you have trouble remembering all your passwords? You should try 1Password! 1Password is secure and allows you to log in to sites and fill forms securely with a single click. I use 1Password for all my passwords and it really makes managing all my passwords simple.
For more information on 1Password and to get a 30-day free trial, go to 1Password at the link below:
1Password – The world's most-loved password manager
Check out our Resources Page
Check out our resources page for the products and services we use every day to get things done or make our lives a little easier at the link below:
Looking to Get Started Blogging or on YouTube?
Getting started can seem daunting and scary (I know it was for me) but it doesn't have to be. I was very lucky to find a program that that has helped me grow my blog to over 35,000 page views and a YouTube channel that is growing month-over-month.
Project 24 by Income School is the program that I have used. I have been a member for over a year now and just renewed my membership. I cannot recommend Project 24 enough! For more information on Income School, click the link below:
Project 24 byIncome School – Teaching You How to Create Passive Income from Blogs and YouTube