Finding the perfect study spot is a simple but incredibly rewarding task. Let's take a look at where and why to find the perfect study utopia!
There are a few really great spots to go when you are trying to study; I have the shortlist here:
Home
Library
Bookstore
Community Center
Outside
Coffee Shop
Empty classroom
Tutoring center
But more important than where you study is the atmosphere in which you study. Before we get into all the places, you can study, let's talk about what makes a good study atmosphere.
If you are looking for study tips, check out my article on the 25 most effective study tips at the link below:
25 Amazing Study Tips to Improve Your Academic Performance
Before we get started, if you are looking to improve your writing, you should really check out Grammarly. Grammarly is a godsend for those who have to write term papers, dissertations, or anything else you write that needs to be grammatically correct. Grammarly doesn't just check grammar either. It helps you to write clearly and effectively by checking for overused words and unclear phrases. Best of all, Grammarly has a great free tier to get started with. For more information on Grammarly, click the link below:
Grammarly – Great Writing, Simplified
If you are looking for the best study tools out there, you should read our article on the best study tools to enhance your studying at the link below:
The Ultimate Study Tools You Must Use to Succeed!
Atmosphere is Key
When I look back over the years, I can think of plenty of times when I either spent the whole study time gathering my stuff or getting distracted by people and notifications from my phone. Once I got fed up with wasting my allotted study time, I made a few guidelines for myself. 
First, I had to cut out the distractions. For me, the biggest step I could take in this direction was turning my phone on silent, not vibrate. This way, I truly had no idea when my phone was trying to notify me of something. Same for my computer; I get email notifications and Facebook notifications all the time, so I turn them off when I need to concentrate. Another common distraction for me was people; I hate dismissing people, so when someone wanted to talk to me, I would just talk. Even if it were for only one minute, that small interaction would make me lose my focus, and it would take another 10 minutes to get back in the groove. 
So then I came up with two strategies for avoiding conversation. The first was to have earbuds in and just ignore everyone as if I couldn't hear them. And the other was to not study at the place where I knew a lot of people. 
I wrote an article on listening to music while you study which you can find at the link below:
Should You Study with Music? The Answer Is …
Secondly, when considering the atmosphere, note that you want it to be comfortable but not too comfy. This almost counts as limiting distractions because if you are too cold or start to get a backache because the chair your sitting in is broken, then you aren't going to be as productive while studying. Don't get too comfy though; if you have your shoes kicked off and you're all snuggled up in a blanket, you might just fall asleep. 
You also want to make sure your study space is clean and organized. Nothing distracts me more than clutter, and I know I am not alone here. If my desk or table is not organized, then I'm going to get distracted by non-study related tasks like paying my phone bill. 
Lastly, I had to be prepared and organized to study when it was time to do so. I took a design class once, and one of the most important things about design is the ease of use. Whether you are trying to get people to buy a product or use a service, the easier it is to do so, the more likely they are to do it. I applied this to my study routine; I wanted it to be so easy to study that I would have a hard time justifying not studying. 
To accomplish this, I made a Study Pack. It was just a separate backpack that included:
Item
My Recommendation
Amazon Link
Backpack
JanSport Big Student
Backpack
link
Notebook
Moleskine XL
link
Pens
Uni-ball Gel Pens
link
Pencils
AmazonBasics
link
Highlighters
Sharpie Retractable
link
Sticky Tabs
Post-It Flags
link
Flashcards
Star Right Blank
Flashcards with Rings
link
Earbuds
Apple Airpods
link
Water Bottle
HydroFlask Standard
Water Bottle
link
Recommended Study Tools
It was a full, ready to go backpack all I had to grab was that bag and my everyday class stuff like my textbook and notes, and I was ready to study. 
So when I picked out this list of places to study, these are the most important things I looked at:
Distraction-free
Furniture & lighting
Clean & Organized
Home Study Space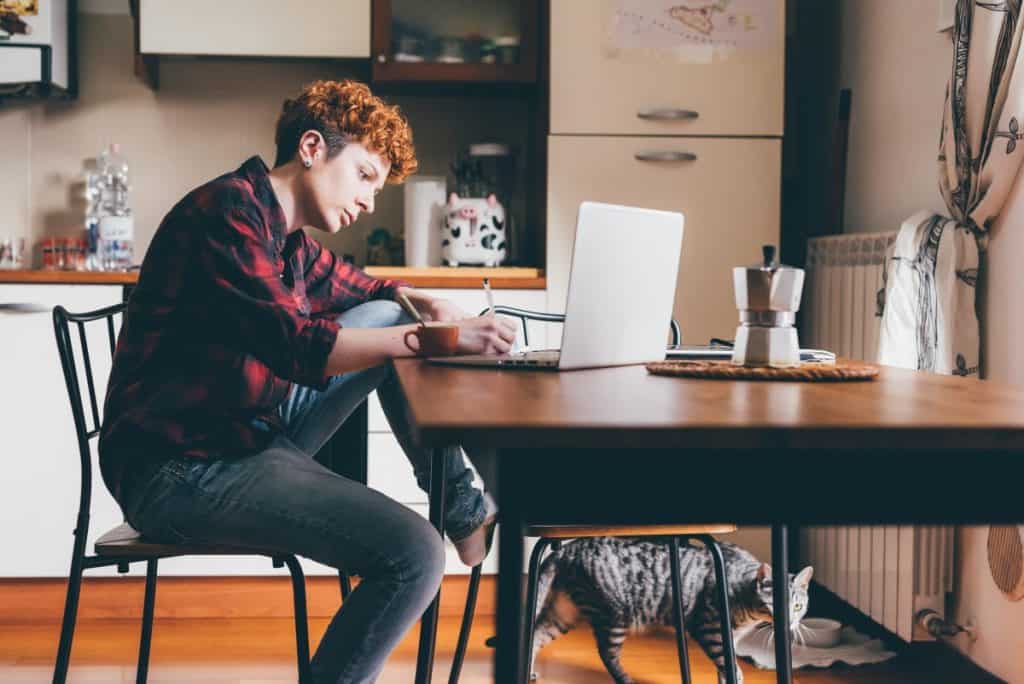 Of all the places to study, this one is probably the hardest. Staying distraction-free in the place that you live, eat, watch tv, and socialize takes some extra work. That's not to say its impossible; you just have to set it up and follow the guidelines to make this a perfect spot.
First of all, you have to ask yourself if you are able to get enough time alone in order to focus properly. If you cant, then you really need to find a different place to study. Secondly, you will have to keep from distracting yourself with all the fun things you have at home. The best way to do this is to set up a specific spot in your house or in your room where the only thing you do there is study or schoolwork. That means it can't be the living room couch! 
Next, you have to consider the comfort level of your chosen area. Make sure you can comfortably sit there for a couple of hours. Check the lighting as well; if it is a dark corner, get a desk lamp. Have a blanket near buy in case you get cold. Again, getting too comfortable will be counterproductive, and being at home might make this easy to do.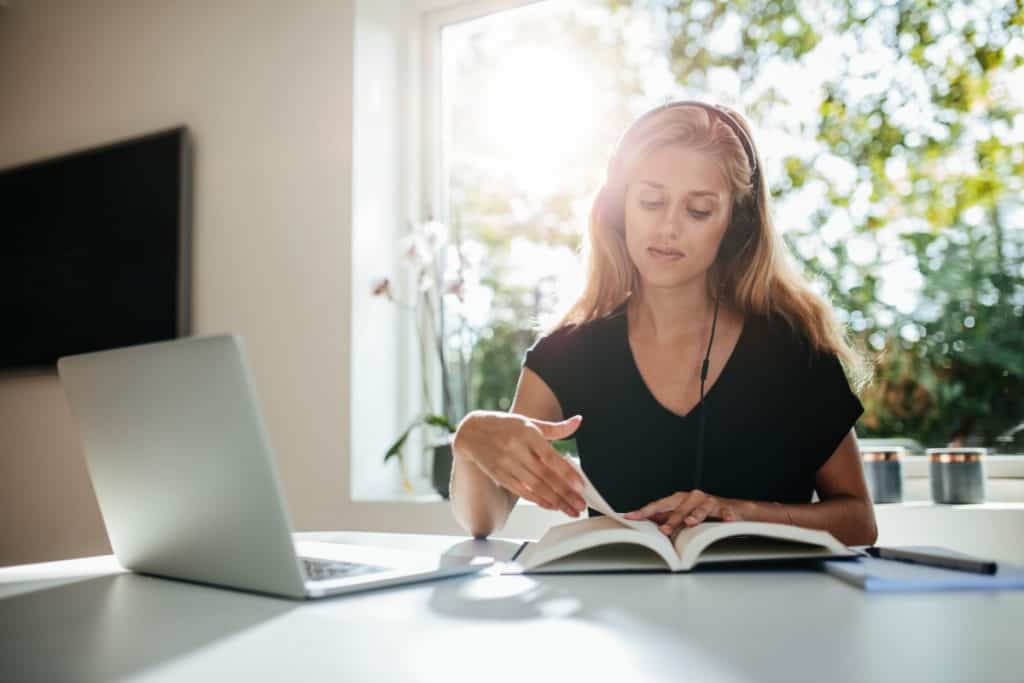 Lastly, this spot needs to remain clean and organized. If you legitimately only use the spot for study, then keeping it clean will be pretty easy, but don't skimp on organization. Keep all the things you need to study at that spot and neatly stored. This is as simple as keeping notebooks, study tools, and writing utensils in your drawer.
Library
The great thing about the library is that it already meets all of the atmosphere guidelines. It has a plethora of clean, organized, and distraction-free spaces with different furniture and lighting combinations. Most libraries even have a little coffee shop inside so you can grab a drink and a snack! I have mentioned a few times that I absolutely love going to a good library to get deep focus work done, and its because it's just made for this exact task.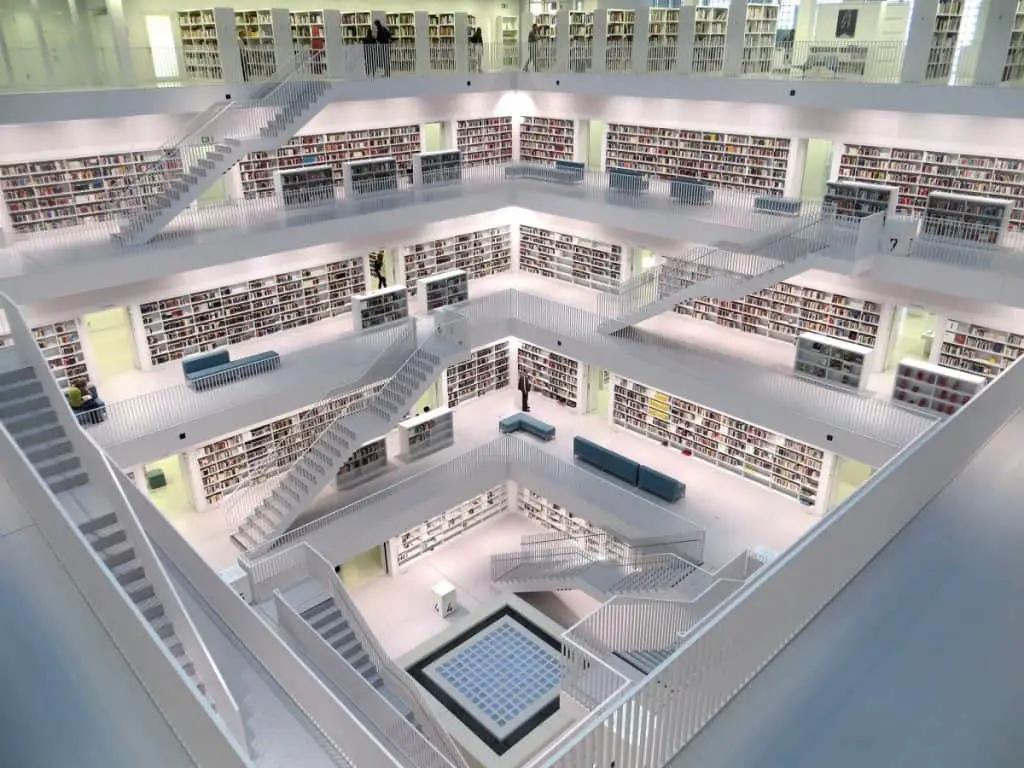 The only thing you will need to bring is your study supplies and yourself. As with all of the out-of-house study places, you will need to be extremely organized to make sure you have all your utensils and study material with you. I sincerely suggest you make a study pack as I did; just pack all the things you need and all the things that will make study time enjoyable. 
Bookstore
Bookstores are another place that is pretty distraction-free and usually set up to be comfortable for people who want to sit down and read. They are also likely to have great lighting and internet access.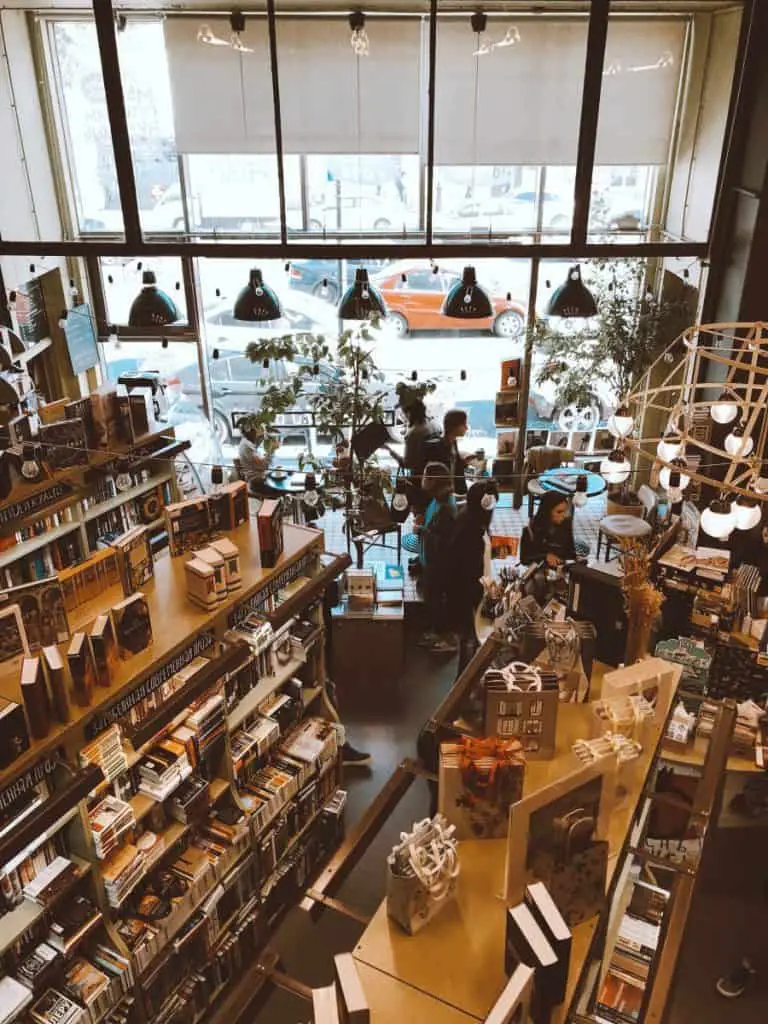 The downside to the bookstore is that there are not usually a lot of great places to write. Since it's set up for reading and buying books, there aren't too many tables around. It is still a great place to go if you are reading your text or just reviewing your notes for the week. 
If you are working remotely and want more tips, check out my article on how to work remotely effectively at the link below:
How to be Productive While Working Remotely
Community Center
Places like the YMCA or other similar community centers are usually designed with consideration for students. My hometown, YMCA, had a whole room set up with tables, couches, and computer desks specifically for homework and studying. It was right next to the vending machines too, so that was a bonus.
The only consideration here is that since there is only usually one or two small designated rooms, there may be people discussing their school topics, which can be distracting. If it's busy, there may also be people doing a lot of typing or simply messing around.
Outside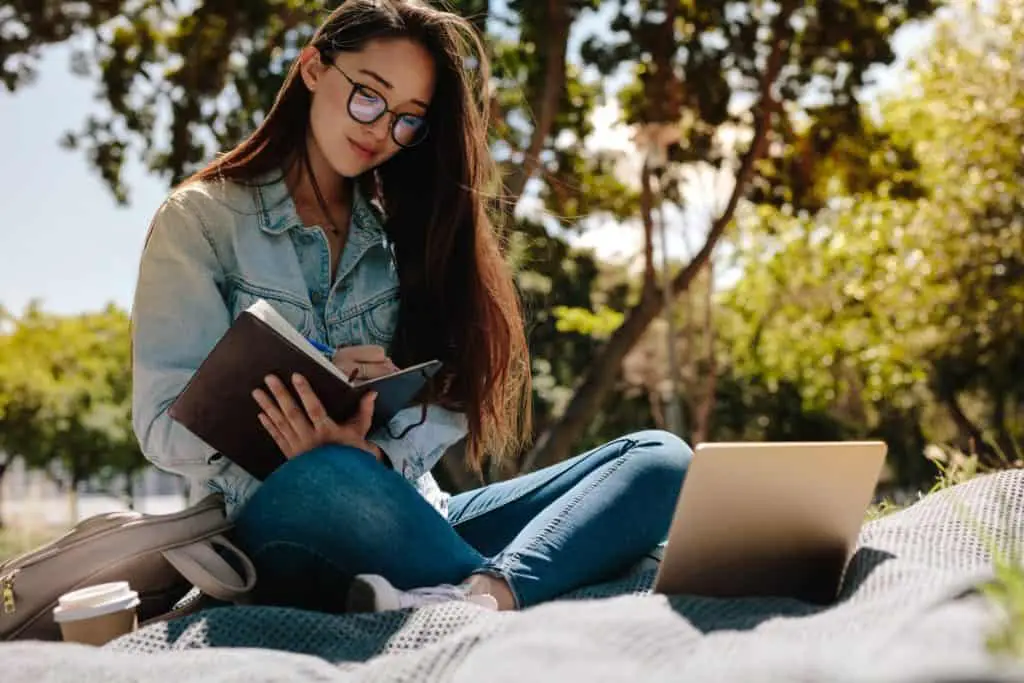 I love being outdoors in the early fall and late spring, so naturally, if I can take any of my work outside, I will. Getting outside is a great way to get energized if you are feeling a little sleepy. There is great lighting and plenty of space, so you aren't likely to hear people if you don't want to. And while it's not exactly clean, it's definitely not cluttered. 
The downside is that even though you aren't likely to get dragged into small talk with someone, there are so many little things going on in the wild, you may still get distracted. It will also be difficult to get comfortable if you don't have a chair or just have hard outside furniture. You will also have to be extra organized and prepared since you won't find a spare pencil in the great outdoors. 
Coffee Shop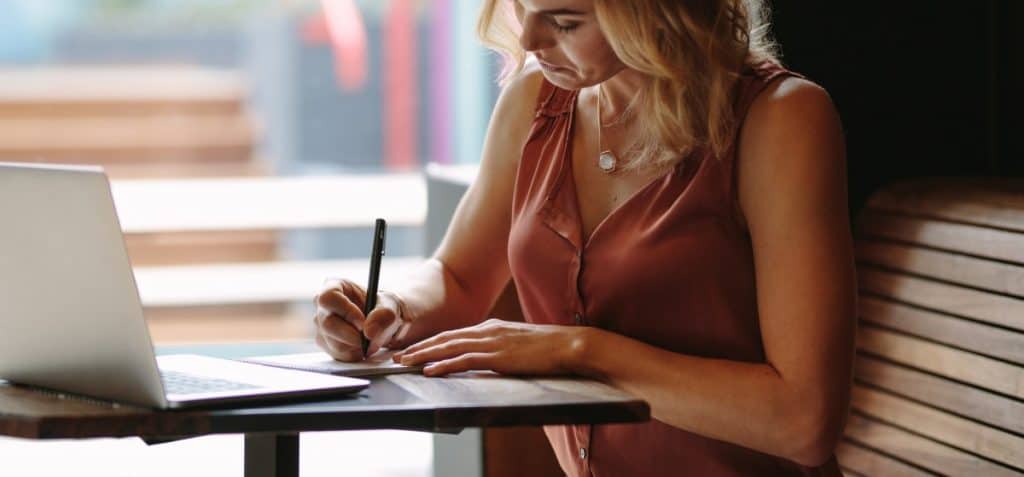 Coffee shops are my personal heaven. Caffeine, snacks internet, and classical music are a studiers godsend. Plus, the occasional clink of cups and the quiet conversations of the staff and customers all add up to make the perfect, productive background noise. They also have comfortable seating and tables.
Sometimes the lighting isn't that great; they often use small pendant lights above the comfy chairs or little lamps on the side tables. But they also usually have a seat by a window or even some outside seating if the weather is nice.
Empty Classroom
When it comes to the perfect atmosphere, it's hard to beat an actual classroom; and there are numerous unused classrooms at any given time. Studying in the same exact atmosphere in which you will need to remember the stuff you are learning is a great game plan. Just walking into a classroom gets your brain ready to learn.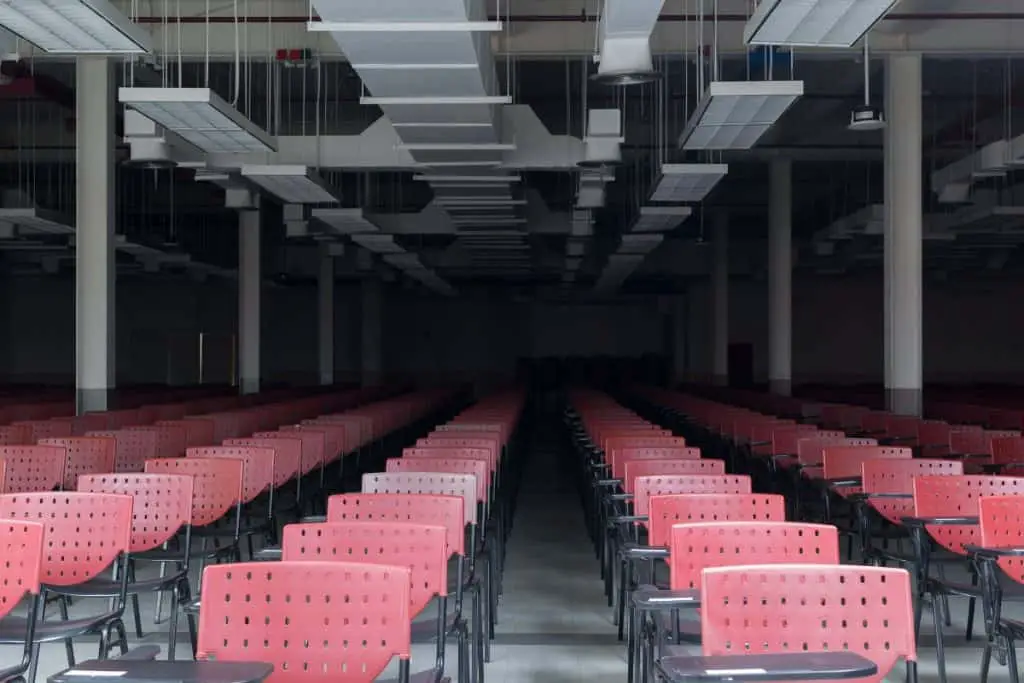 The seats aren't usually that comfortable, and you have to make sure you are done when its time for the classroom to be used, and sometimes professors do come in early to set up so your study time might get cut short. 
Tutoring Center
A lot of colleges and community centers have tutoring centers in them, and it's a great place to go if you are studying a difficult subject. They always have people there to help with things like essays and math. There is usually some upper-level class experts there on certain days as well.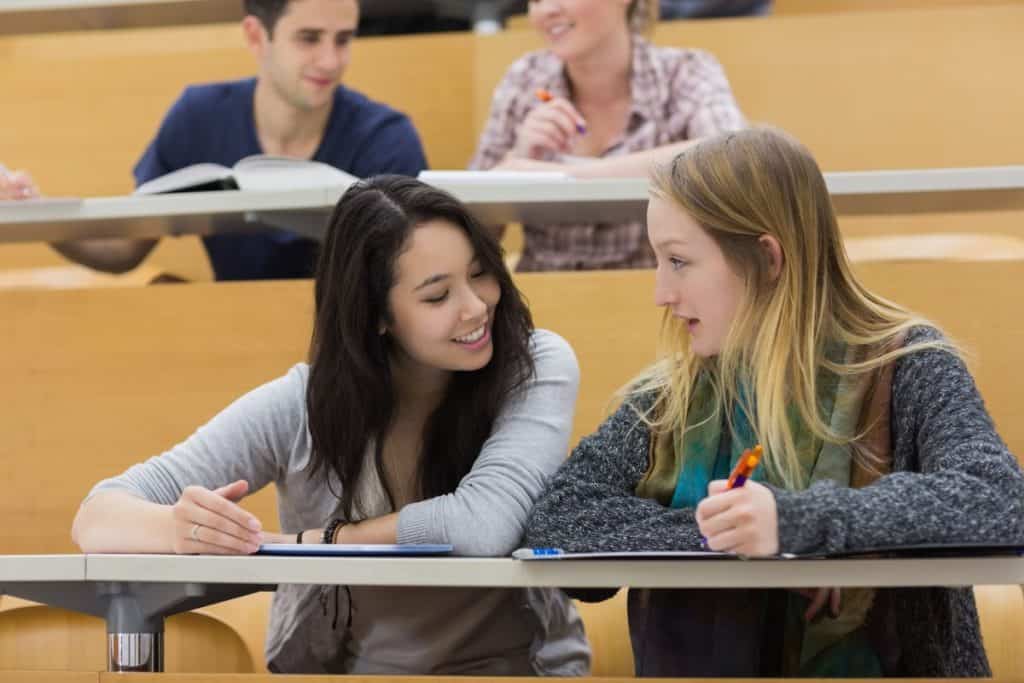 However, it might be a little louder than preferable with several people talking or typing at once; and it might also be hard to get the help you need if it is really busy or you have an upper-level class.
If you are looking for help on the best methods to retain information from studying, check out my article covering the best study methods to retain information at the link below:
Best Study Methods to Retain Information
So there you have my top places to study. I have a few last thoughts I think you might benefit from.
Study Groups
Although this isn't a place, it's an important study atmosphere you need to find yourself in at least a few times a year. This type of study is about expanding your understanding of the subject by discovering other people's perspectives. You will learn more about the topic at hand by hearing how other people explain it and what their questions and thoughts are.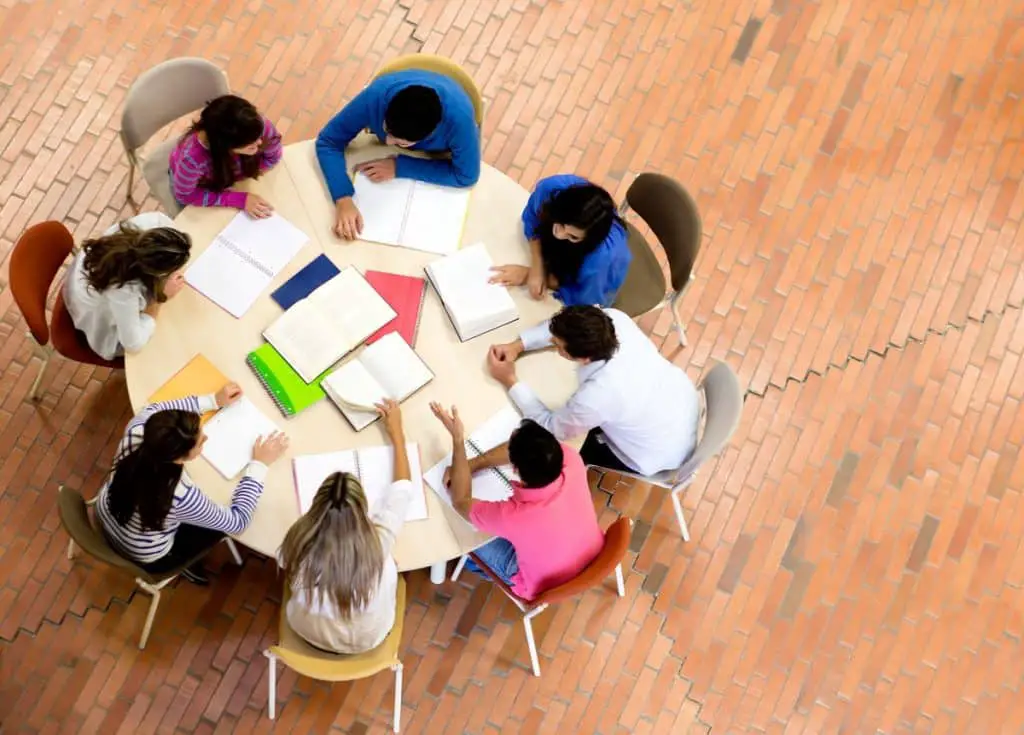 You should already be familiar with the topic in order to get the most out of this type of study atmosphere. You want to be able to answer questions as well as debate over applicable answers. By the end, you will know the topic inside and out. 
Make It Easy
We already talked about the Study Pack, but another part of making it easy to study is knowing what to do when you finally sit down to study. I suggest you have a study routine that you do every time you study. For example, every time you go to study, the first thing you do it look at your class calendar to make sure you are aware of upcoming due dates, and then you review the last class notes and material before moving on to reading for the next class.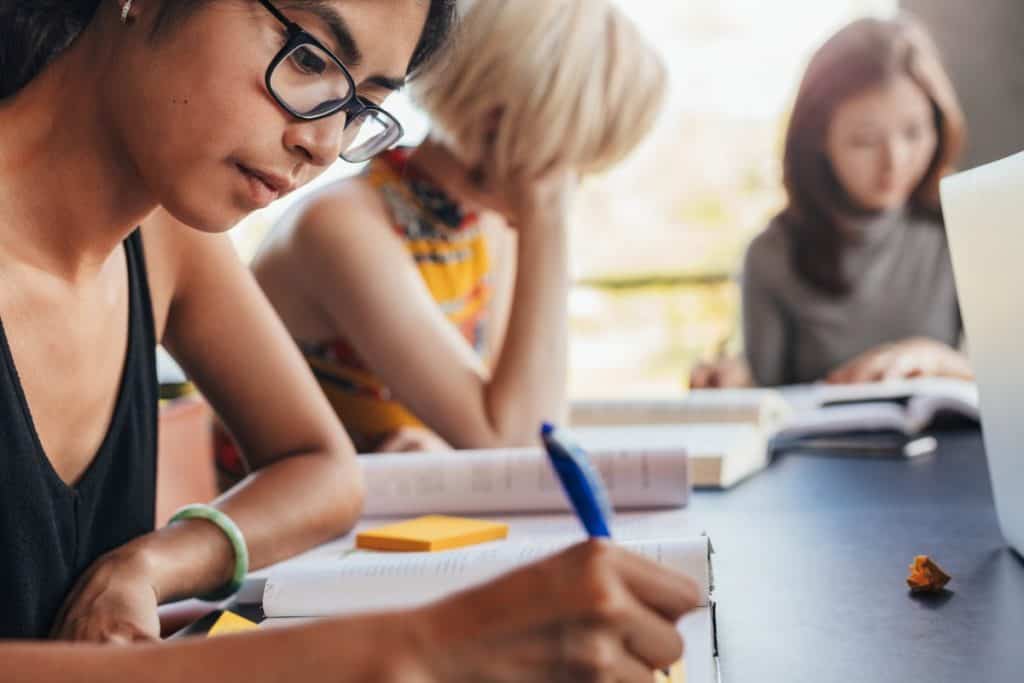 Another example routine would be to do a ten-minute review before you end your study session. Depending on how long you study, you may have covered a lot of little topics, and its always good to zoom out and get a big picture view of what you're learning. So take a little time right after you decide to stop to look over everything you did. Just a quick skim should be fine, so you can let your brain see all possible perspectives of your subject. 
I wrote an article on how to create a study schedule which you can find at the link below:
Want More Tips and Tricks? Subscribe to our Newsletter!
If you haven't already subscribed, please subscribe to The Productive Engineer newsletter. It is filled with tips and tricks on how to get the most out of the productivity apps you use every day. We hate spam as much as you do and promise only to send you stuff we think will help you get things done.
Check Out Our YouTube Channel!
We have a YouTube channel now and we are working hard to fill it with tips, tricks, how-tos, and tutorials. Click the link below to check it out!
Check out our Resources Page
Check out our resources page for the products and services we use every day to get things done or make our lives a little easier at the link below: