Zettelkasten is a technique of note-taking, documenting research, studying, and in general, managing your knowledge. The method aims to make it simple for anyone to learn or remember things. 
Zettelkasten is a German word that translates to 'slip box.' Zettelkasten means a box of slips where:
Each slip is an idea that makes sense by itself
It can be combined with other slips or ideas in the box. 
So if you're a student who wants to study or prep for their exams or do extensive research on complex topics, this is the personal tool for you! We'll show you how you can use Zettelkasten in different scenarios with a few simple examples.
Before we get started with the tutorial, if you are looking to learn more about apps like Notion, Todoist, Evernote, Google Docs, or just how to be more productive (like Keep Productive's awesome Notion course), you should really check out SkillShare. Skillshare is an online learning platform with courses on pretty much anything you want to learn. To learn more about Skillshare and its vast library of courses and get 30% off, click the link below:
SkillShare – Online Learning Platform
Other Zettelkasten Resources
| Article | Link |
| --- | --- |
| How to Use the Zettelkasten System | Link |
| How to Use Zettelkasten as a Programmer or Developer | Link |
| Zettelkasten vs GTD | Link |
Zettelkasten Articles and Tutorials
Let's jump in!
How To Use Zettelkasten For Studying?
For you to be able to use Zettelkasten, you need to keep only two rules in mind.
Atomicity: Anything you write – an idea or a thought, must make sense by itself.
Provide two-way links wherever the idea pops up in your subsequent idea.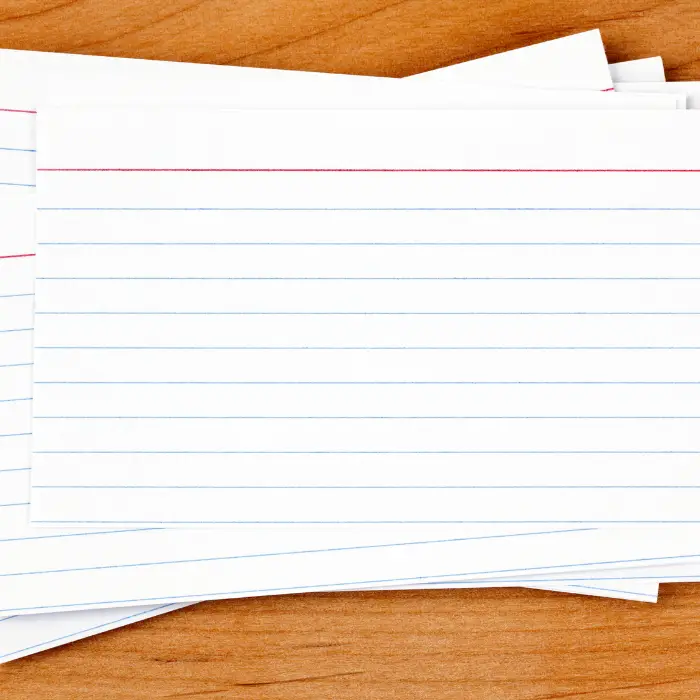 Example 1: Using Zettelkasten for History
Let's say you're reading a history chapter and trying to remember the dates and the events. So instead of trying to learn everything linearly, do the following:
– Split the chapter into events. Each event now becomes a unique idea. 
– Wherever one idea is mentioned in the other, link the two ideas together.
You can either use papers/cards or online tools to do this. Since it's a small chapter, cards are fine. But for more extensive projects and research, online tools are better.
So by the time you are done, you form this mesh of different events, and you can easily connect one with the other. This way, you can remember the information for extended periods. 
Example 2: Using Zettelkasten for Literature
In this case, let's take the example of a novel. You're trying to perform character studies on the different characters present in the story. The way their storylines progress and how they develop as people. All you have to do is make each event a unique idea and link it to the characters involved in that event. In turn, link the characters with the events they were a part of as well.
It might be intimidating, but give this technique a shot because it provides clarity, and the moment you have more clarity, you'll be able to remember things much more easily.
How To Use Zettelkasten For Note-taking?
For taking notes using the Zettelkasten method, the format is pretty similar, with an addition of two steps:
Always have a pen and paper or your online tools by your side while reading something. 
Then, at any point, if you encounter information that you don't want to forget, write that down in your own words in the briefest way possible. These are known as fleeting notes.
While reading, make notes that are essentially a combination of the information and what your arguments, thoughts, or doubts about that piece of information are. These are known as permanent notes. 
Once you read something: an online article or a book, write the reference details, such as:
the link or name of the book
a brief snippet of what it's about. 
These are known as index notes. 
It would be best if you also went back to your fleeting notes to see which information you really want to keep. Then, pick those notes and elaborate on them by adding all the important information you got from the source. These are known as literature notes.
Linking all these notes together might seem like a challenging process, but it isn't. Every time a term, jargon, or author name appears on one note, you link it to another note that defines it or talks about that in detail. 
This way, all your permanent notes will be related to other permanent notes while also being connected to your index notes and fleeting notes. 
Once this entire knowledge web is formed, your notes make coherent sense to you. So no matter what the task at hand is, you can quickly finish it without wasting too much time. 
Other Examples of Using Zettelkasten as a Student
A few places where Zettelkasten can be used for your studies are:
Researching a topic to write a thesis
Researching an article
How To Use Zettelkasten For Creative Writing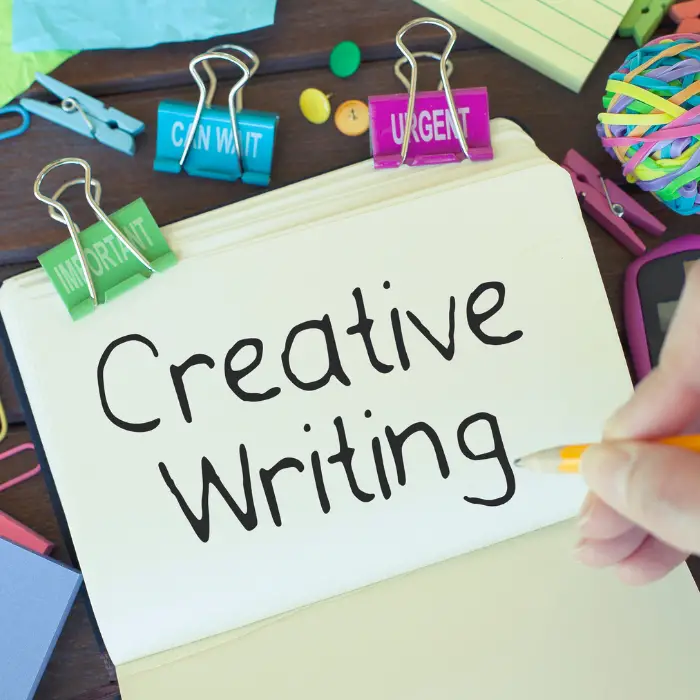 For creative writing, you might be writing a short story or even a novel. You can use the Zettelkasten method for the following parts of the story:
Characters
Settings/Events
Story direction
You can build individual character cards with their traits and personalities. After this, you can explore the different ways in which these characters can have their first interaction. Each of those events could be a unique card/slip. 
Once you've penned these down and created a mesh with all the characters and their first interactions, you can look at what works, what doesn't and then eliminate the unnecessary. 
With the remaining cards, you can start building multiple storylines for each character and write subsequent events based on how you want the characters to develop. Then, repeat the process of filtering out the unnecessary. When you have a solid storyline and event that you know will be part of your writing, link it with the characters. 
This way, at every stage, you have a complete view of what's going on, and at the same time, you can decide how you want the next part of the work to be developed.
How To Use Zettelkasten For Math
In mathematics and physics-related subjects, there is the usage of formulas and algorithms. However, if you're into math, you'll know that each of these formulas or algorithms has specific logic behind them. So Zettelkasten can link the different formula and algorithm usages with their logic and vice versa.
For instance, if you're solving a problem that contains different kinds of formulas, each of those can be linked to the appropriate logic. That way, at any point in evaluating the formula or algorithm, you're not lost as to how the formula was applied. 
For example, in problems that involve both integration and derivation, whatever rules you apply can link to their individual definitions and context as to why those rules are applied.
Best Applications to Help Students Use Zettelkasten
There are various software tools out there to help you implement the Zettelkasten method. The best applications for implementing Zettelkasten are:
Obsidian
Notion
Roam Research
Zettlr
| Tutorial | Link to Tutorial |
| --- | --- |
| The Beginner's Guide to Obisidian | Link |
| Beginner's Guide to Notion | Link |
Beginner's Guides to Zettelkasten-friendly applications
Except for Roam Research, the other tools are available for free. However, Roam gives you a free trial so that you can explore and find out if it's suitable for you. 
So if you've got exams coming up or you're working on your next project/thesis, use the Zettelkasten technique, and you'll be able to complete your work in a much more efficient manner. 
Want More Tips and Tricks? Subscribe to our Newsletter!
If you haven't already subscribed, please subscribe to The Productive Engineer newsletter. It is filled with tips and tricks on how to get the most out of the productivity apps you use every day. We hate spam as much as you do and promise only to send you stuff we think will help you get things done.
Check Out Our YouTube Channel!
We have a YouTube channel now and we are working hard to fill it with tips, tricks, how-tos, and tutorials. Click the link below to check it out!
Do you use the same password for multiple sites? Do you have trouble remembering all your passwords? You should try 1Password! 1Password is secure and allows you to log in to sites and fill forms securely with a single click. I use 1Password for all my passwords and it really makes managing all my passwords simple.
For more information on 1Password and to get a 30-day free trial, go to 1Password at the link below:
1Password – The world's most-loved password manager
Check out our Resources Page
Check out our resources page for the products and services we use every day to get things done or make our lives a little easier at the link below:
Looking to Get Started Blogging or on YouTube?
Getting started can seem daunting and scary (I know it was for me) but it doesn't have to be. I was very lucky to find a program that that has helped me grow my blog to over 35,000 page views and a YouTube channel that is growing month-over-month.
Project 24 by Income School is the program that I have used. I have been a member for over a year now and just renewed my membership. I cannot recommend Project 24 enough! For more information on Income School, click the link below:
Project 24 byIncome School – Teaching You How to Create Passive Income from Blogs and YouTube