The items below are my top picks for gadgets I use everyday. I don't recommend items that I don't have or haven't used. Every item in this section has been and is used by me in my day to day life.
My Favorite Headset for PC/Mac – The Jabra Evolve 40 Stereo UC – Professional Unified Communication Headset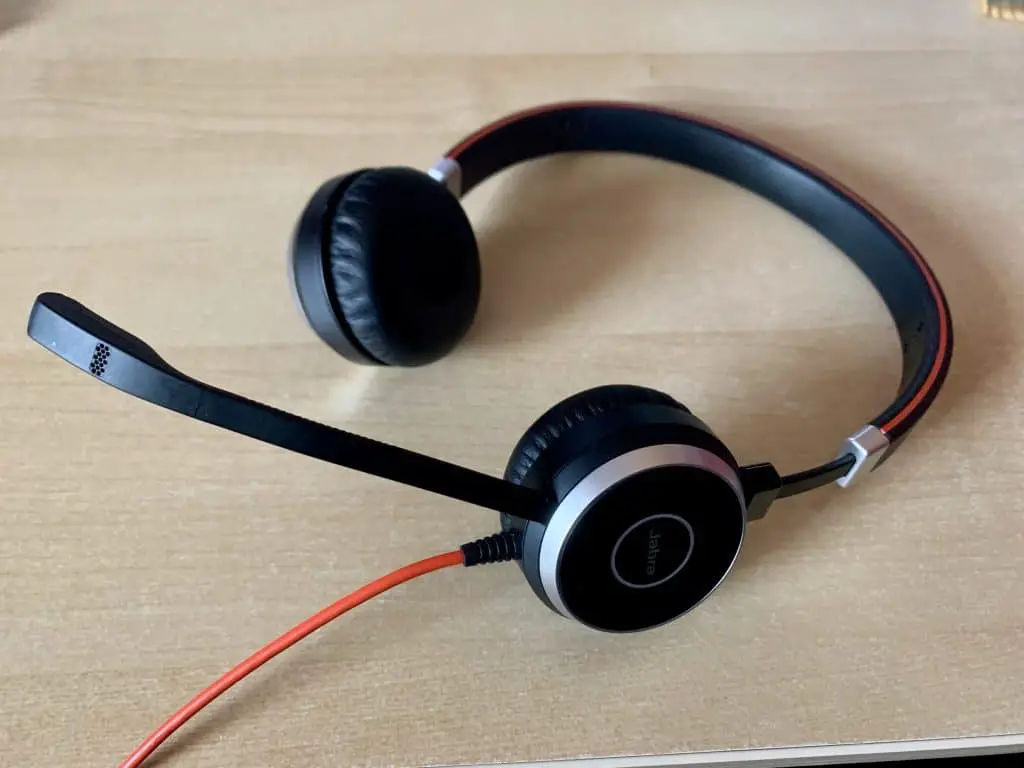 This headset is awesome. It is so comfortable to wear on long conference calls unlike a lot of other headsets. It is compatible with GoToMeeting, Google Hangouts, WebEx and many more services. If you are a heavy Skype for Business user, this headset is certified to support it. A unique feature is the Jabra Intelligent Call Transfer functionality. If you are working at your desk and need to leave but don't want to drop your call, you can use this feature to hand off the call to your mobile phone.
The Jabra UC 40 also supports passive noise cancellation, which really helps block out external noise when you are trying to focus on your call or audio.
Speaking of audio, the UC 40 support HD Voice and HiFi Audio, providing a great listening experience. Calls are crisps and listening to Apple Music at my desk on this headset sounds great. It supports both USB and 3.5MM jack for connectivity and even has a busy light to show others you are on a call if you work in a busy area.
Personally, I like stereo headsets over one-eared headsets. To me its more immersive and less distracting as I hear more of the external things happening around my desk with a one-eared headset.
If you are interested in learning more about this headset or want to pick one up, please use the link below:
link to Jabra UC 40 Stereo Headset
Office Scanner – The Fujitsu IX500 ScanSnap Document Scanner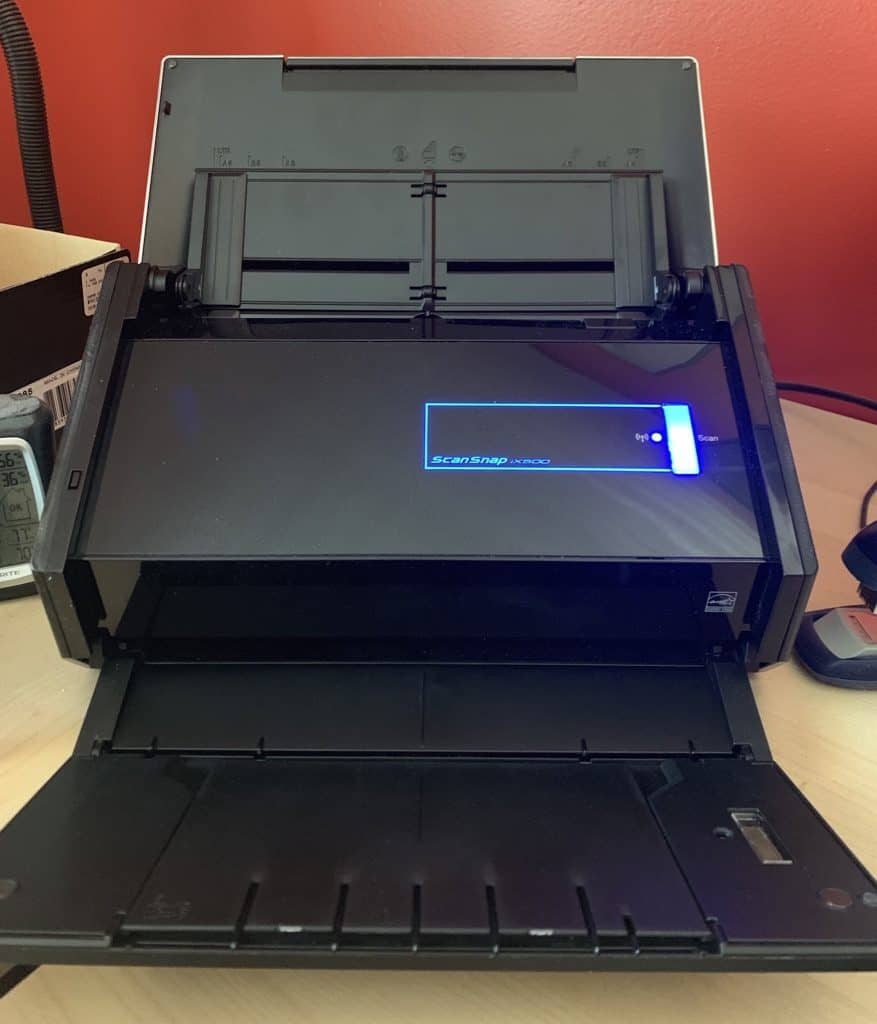 This scanner is a workhorse! Can scan a large amount of documents into your Mac or PC quickly. Scans both sides of document very well. The ScanSnap software provides a variety of options for how you want to scan your documents in. This scanner is great for scanning in:
Large Documents
Receipts
Invoices
Product Manuals
The key for me, besides how quickly and easily it scans, is its OCR capability and its integration into Evernote. OCR stands for Optical Character Recognition and optically scans your document and can determine what each word is. This makes searching the document for key phrases easier. When you combine this with integration into Evernote, it becomes really powerful. Your scans get OCR'ed and then you get to choose to send the document as a note into Evernote. Once in Evernote, you can search the entirety of the document. This is great for product manuals, software guides and other long reference documents as you can simply type in a search phrase in the Evernote search box and Evernote will not only return all the documents that have that phrase but also all the place in that document the phrase appears. This feature alone has saved me a ton of time.
For more information on the Fujitsu ix500 Document Scanner, check out this link:
link to Fujitsu ix500 Document Scanner
Wireless Qi Charger – Anker PowerWave Fast Wireless Charging Pad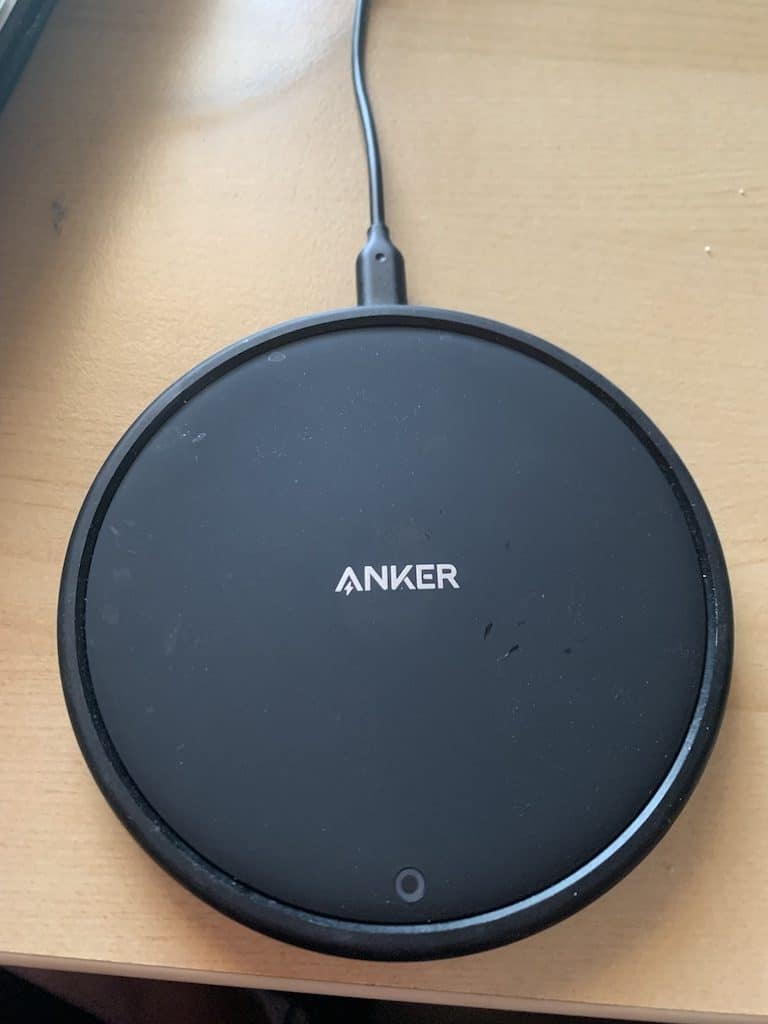 Qi charging pads make life a little easier when I am working in my office or if I put my phone down before I go to bed. I am a huge fan of Anker products (as you will see in some of my other recommendations) as they are quality products that have never let me down. I have two of these Qi chargers and they work well. This charger support high-speed charging and an anti-slip surface, which I can attest to as the charger does a good job staying in place as I place and lift my phone from it.
The charge is Qi-certified and can even work through some phone cases (can charge through a case up to 5mm thick, looking at you Otterbox). If you are a Samsung phone user, this charger can support 10W Fast Charger on the S10, S9+, S8, S8+, S7 edge, S7, S6 edge+, Note 9, 8 and 7. For iPhone users, it support 7.5W Fast Charge on the XS Max, XR, XS, X, iPhone 8 and 8 plus.
For more information on this Qi charger, head over to the link below: